Agency PPC VS In-House PPC: Tackling The Current Climate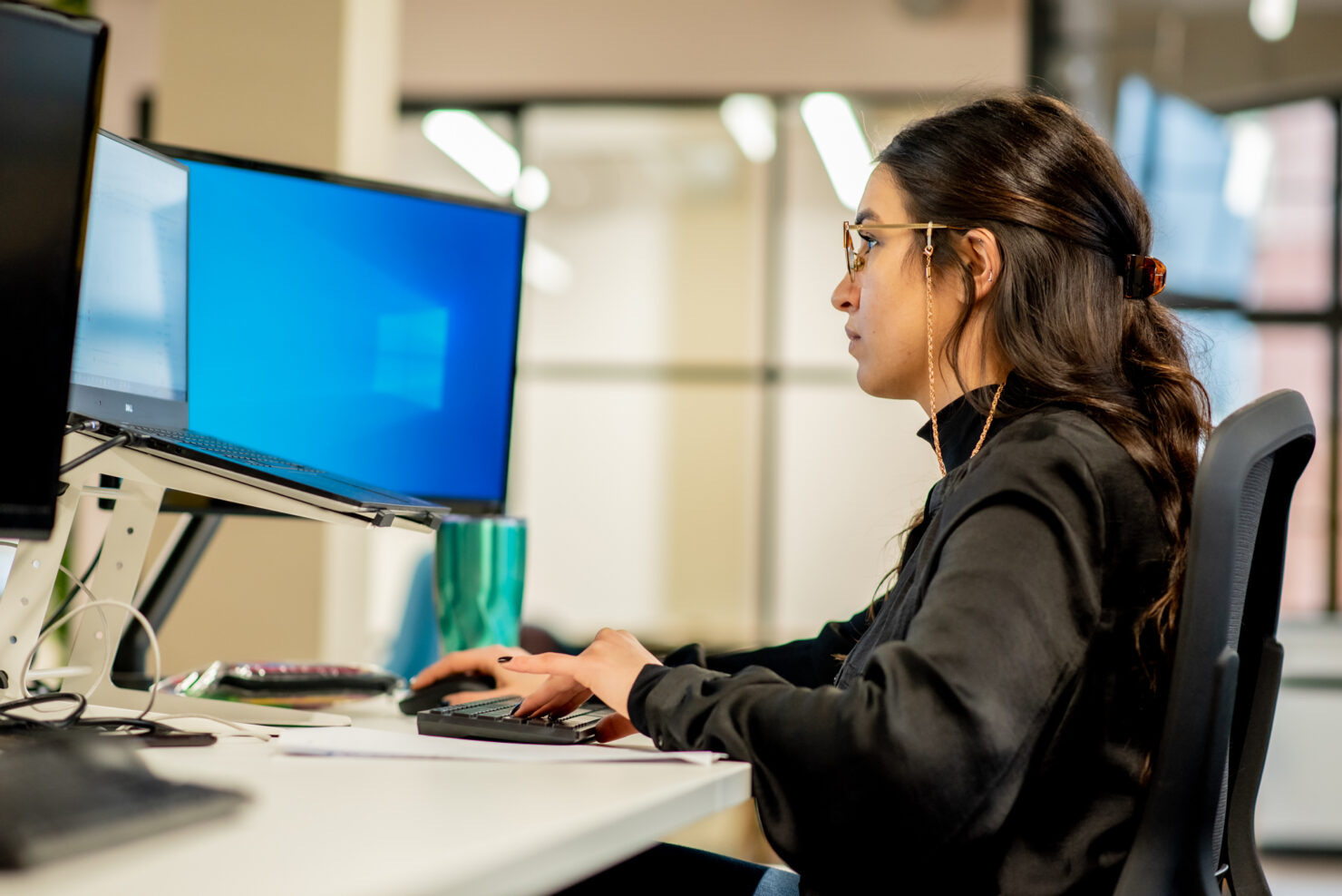 As we approach what is set to be a difficult financial period for both businesses and individuals, what's best for your business? Agency PPC, or In-House PPC?
There's been a huge number of worrying reports and forecasts when it comes the state of the UK both societally and economically. The continuously rising cost of living, expected recession looming, and consumer spending reducing as a result, has led to many businesses reconsidering where they are spending, and figuring out where their money could be best allocated.
Smaller businesses in particularly are having to look closely at the way they are spending to remain profitable in line with these rising costs. For some, this might look like reducing overhead prices by encouraging or implementing remote work, prioritising certain workplace benefits, or even looking at how outsourcing some work might work out better for the business.
We looked at the benefits of agency PPC compared to hiring someone to do the job in-house, and how this could be a financially sound idea to help businesses to better prepare themselves for the upcoming economical changes in the UK.
Specified Expertise
Would you service your own car? Comparing in-house and agency PPC is difficult, due to the fact that they are so different and could both be successful in different scenarios.
However, specialist agencies are built of a team of professionals that are focused on a specific area of expertise, and are aware of how to best approach different businesses, in different industries, and with different account needs, due to the extensive training and experience they've received during their career and through working amongst fellow experts.
It's important to understand that PPC is a constant, and isn't something that can be looked at on a part-time basis, so having focused experts taking care of your account on a daily basis is most likely to be much more effective than a single in-house team member who may not have the expertise to confidently drive goals alongside their other responsibilities.
Better Resources
PPC requires a full time focus, and in turn, team members that are experienced across a range of industries, and that have the capacity to keep up with changes and trends across the PPC landscape to best drive performance.
Often, smaller businesses and start-ups can focus on a culture of 'everyone chipping in where needed' due to limited resources, which might create a culture of comradery, but can also stretch team members thinly, and stop them from being able to fully focus on their day-to-day role.
By outsourcing to an agency, you can ensure that your PPC is carefully taken care of by industry experts, whilst also ensuring that your in-house team members are able to concentrate fully on their own roles.
Unlike in-house marketing teams, agencies often have an entire team of experts who are experienced in delivering outstanding PPC results, and therefore are able to share insights, findings and updates with one another, and if a client's account manager isn't available, can help out where needed.
"Agencies have a huge advantage on in-house teams when it comes to visibility across relevant markets, as well as technologies and product updates, and being an authoritative voice in the industry. Unlike in-house teams, agencies also have the opportunity to work more closely with partner businesses such as Google, who run a Premier Partner programme for agencies that provides a number of benefits including access to BETAs, direct training, and events."

Rick Tobin, Managing Director & Founder of Circus PPC Agency
Less Commitment
The relationship between a client and an agency is completely different than the relationship between an employer and an employee.
Recruitment is no easy feat, and one of the reasons it can be difficult is due to the level of commitment from the both the business and individual in question. Commitment comes not only in the form of salary, but also pension contributions, training, appraisals, company events and expenses.
Unlike the financial commitment that comes with taking on a member of staff, agencies often come with initial contracts, whether that's 3, 6, or 12 months, before moving onto a rolling contract that can be as little as 1 month at a time when the business-agency relationship has been developed.
Ultimately, the seemingly high costs of working with an agency are often much more financially attainable, and more likely to pay off (literally), in the long run.
So, you've decided to work with an agency – what now? Here's what you should be looking for before taking the plunge:
Google might be the biggest platform, but its certainly not the only platform. Make sure your chosen agency have a breadth of knowledge across various relevant platforms, including holding a Bing Accreditation.
Check out client feedback on the agency's website, or ask for case studies and contact details of previous clients. Treat choosing an agency as you would hiring a new member of staff – make sure their up to the job!
Look into the agency's qualifications – the very best agencies will be committed to keeping up with accreditations and qualifications, as well as being registered as Google Partners, or better yet, being qualified Google Premier Partners.
For more on what it means to be a Google Premier Partner, read more here.
Prioritise regular account optimisation – your chosen agency should be working to drive the maximum return-on-investment for your spend. Set goals with the agency and review them often.
Access to insightful reporting is a must-have. Prior to any agreement, ask to see examples of the reporting an agency provides, and ensure it's something that you can understand and interpret to measure against your business goals.
If there's anything to take away from this, it's to make sure that you don't wait until it's too late.
Look at business forecasting now, before the expected changes to the economy and consumer spending fully kick in – which could lead to even more difficult decisions if unprepared. Smaller agencies who have more important and essential decisions around potential outsourcing could be particularly vulnerable during this time, and having crisis management steps in place can help avoid shock or unexpected consequences of economical changes can help to better position the business for success during more testing financial periods.
In addition to this, when it comes to PPC, working with experts to begin strengthening your account and driving growth sooner rather than later could assist in better stabilising performance for when the market does crash.
We recently discussed the differences, pros, and cons of Full Service VS Specialist Agencies – read more here.