Full Service VS Specialist Agencies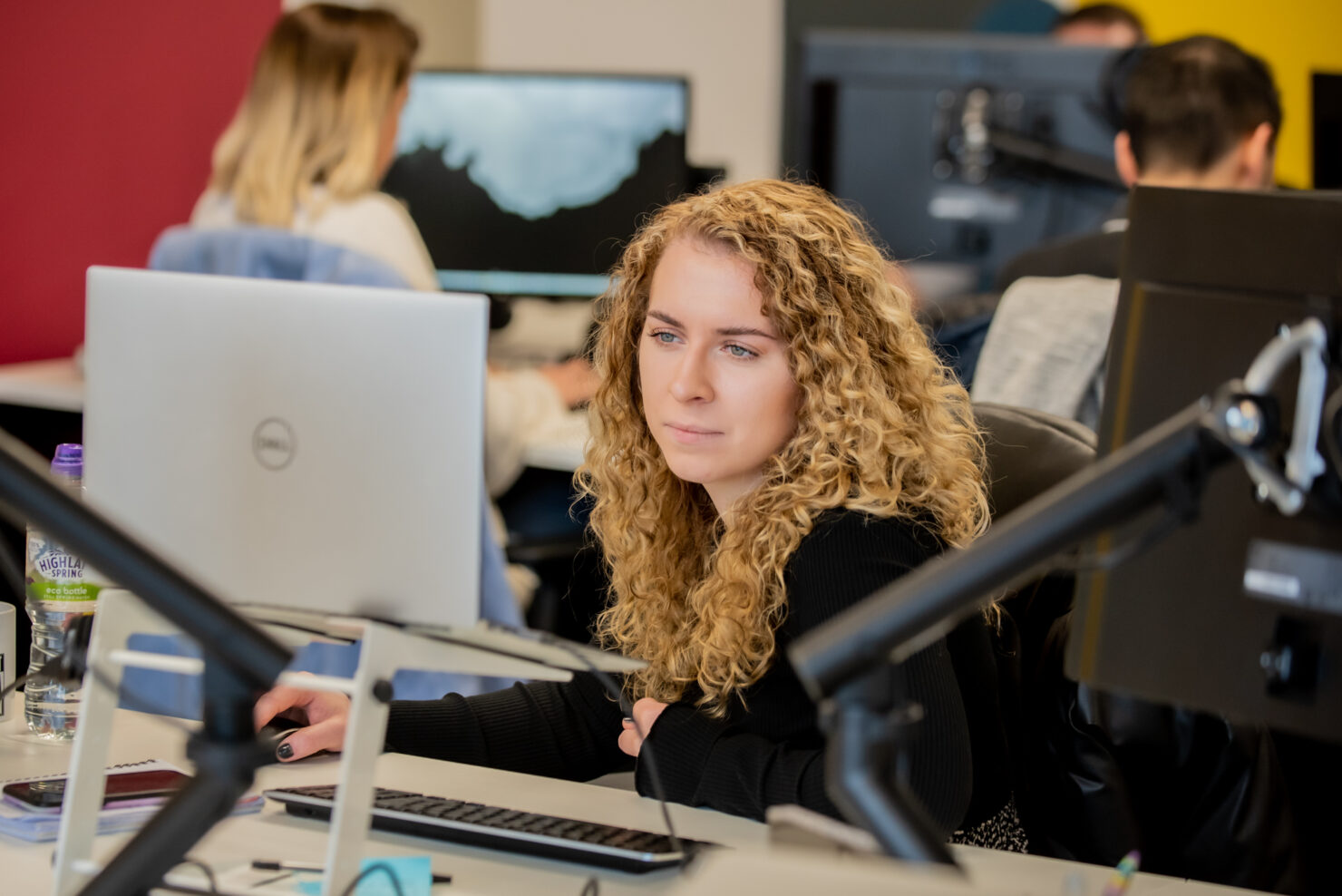 Which type of agency should you be working with, a full-service, or specialist agency?
Did you know that in the UK alone, there are more than 25,000 marketing agencies? All of which range from full-service agencies covering a multitude of marketing disciplines, to often smaller, more niche agencies specialising in specific areas of marketing.
With that in mind, it's no wonder that businesses find it so difficult to make a confident decision on the agency that they want to work with. On top of the sheer amount of marketing agencies out there, it's also important for businesses to consider their needs, budget, capabilities, and in turn, whether they want to work with a full-service, or specialist agency.
What is a full-service agency?
Full-service agencies offer management across a range of marketing disciplines, from social media and content marketing, to influencer and email marketing.
What is a specialist agency?
Specialist agencies, on the other hand, focus on the management of a specific service, where they have developed and honed their expertise as an agency, and, in turn, have become experts in that particular discipline.
For example, here at Circus PPC – as you might have been able to tell by our name – we are a PPC agency, and focus on delivering expert account management for PPC alone.
Anna Wood, Client Services Manager at Circus PPC, talked about the reception from the clients we work with:
"The feedback I quite often hear from clients is that they love working with Circus because of the level of expertise our account managers are able to provide and the insights we receive from Google – a more premium standard of PPC delivery that you may not receive from full-service agencies."
So, which kind of agency is REALLY the best? Full-service, or specialist?
One thing we know for sure about working with an agency, is that there are management fees involved, so it's important for businesses to be well-informed and aware of their own business needs before making a decision.
Like with most things, there are pros and cons to both full-service and specialist agencies, all of which should be taken into account by businesses when deciding on who they should work with. Now, to avoid bias, let's discuss the benefits of full-service agencies first:
Consistency
If an agency is working across more than one aspect of your marketing strategy, remaining on brand across all marketing channels and campaigns might be easier, creating multi-use content and assets that can work beneficially and simultaneously in a number of different ways.
Communication
Working with a full-service agency removes the need for you to act as the middleman across a number of different third-parties, and rather, provides you and your business with a trusted account manager to communicate effectively on behalf of the agency and all of the disciplines involved.
Naturally, the more third parties that are involved, the more complicated keeping on top of communication could become difficult and overwhelming, so having one point of contact for all marketing needs can save time, effort, and resources.
Transparency
Working across different marketing disciplines gives full-service agencies an insight across a businesses' wider marketing strategy, so can understand how different aspects of marketing are performing and where budget can be best allocated.
Specialist agencies also possess many benefits and characteristics that can help businesses to reach their business goals and objectives:
Specialism
Like it says on the tin, specialist agencies specialise in a certain marketing discipline, which mean that they've honed their expertise and have a breadth of knowledge in their respective discipline – whether an SEO, PR, or PPC agency. For businesses that know exactly what they need and the results they want to work towards, a specialist agency can help look at that single area and help strategically drive businesses towards their goals.
Clarity
Specialist agencies, due to working across only one marketing discipline, have much more clarity and understanding as to where success can be attributed. If something isn't working, it's clearer where changes need to be made, whereas with full-service agencies, it's much more difficult to see what the problem might be if measuring success across a range of disciplines, rather than individually.
Expertise
Specialist agencies understand what they're good at, and won't try to upsell you with a service that they don't even offer. Specialising in a single discipline also means that agencies are more likely to develop relationships with other specialist agencies, who they can refer clients to if their require extra services across other disciplines.
Rick Tobin, Managing Director at Circus PPC, talked about how he navigates relationships with partner agencies:
"We're a PPC agency, and we don't try to do anything else. We know what we're good at, and what we've spent the past 12 years understanding and gaining experience in – why would we try to do anything else? We're also totally upfront with clients when they do ask us about potential other services, and we've developed plenty of relationships with trusted partners across a range of marketing disciplines that we happily refer our clients to. After all, we'd much rather know that our clients' marketing activity is being dealt with by other agencies that we know are experts in what they do."
What's the verdict?
Realistically, there's no 'better' type of agency, and rather, making a decision around the agency to work with when it comes to your company's marketing strategy comes down to your own business goals, needs, and capabilities.
If you want less hands-on, full-service management that works across a range of marketing activity, then looking into a full-service agency might be the best thing for you. However, if you are more certain on the marketing needs of your business, and only require a certain aspect of marketing, seeking out a specialist agency could be the ideal solution to help you to reach your business goals and objectives.
No matter your decision, before making one, it's important to thoroughly analyse and confirm exactly what you need, in order to best allocate budget and reap the results you want from investing in working with an agency.
We recently discussed the differences, pros, and cons of Agencies VS In-House PPC teams – read more here.