A more than great result for
The Great Wine Co.
The Great Wine Co Saw an incredible 1,233% increase in revenue with a 228% increase in ROI whilst working with Circus PPC

The Great Wine Co. are a Bath-based B2C seller of hand-crafted wines, coming direct from independent and very individual winemakers right across the world. They have been in the industry for over 30 years, and their wines are sold throughout the UK – not only to a large consumer base, but also to the corporate and business gift sector.
The Great Wine Co. began working with Circus in 2015. They selected us based on our singular focus; being a specialist PPC agency with years of expertise.
Analysis
What they wanted
During the first few weeks of the Coronavirus pandemic, market demand skyrocketed as people were unable to purchase wine from their regular retailers or supermarkets. We quickly realised that it was possible to achieve an ROI 250% higher than our previous agreed targets, with uncapped budgets.
We promptly created new projections to justify this increased spend. Once approved, we uncapped campaign budgets and monitored all changes, paying close attention to automated bidding strategy targets and whether individual product areas were hitting their daily budget caps, not wanting to limit any of our sectors.
At the beginning of lockdown, we built out a same-day delivery search campaign for London. This was a service GWC were able to offer for a while, however overall high order volumes and problems with their (ex) delivery company contributed to this ending.
Once a new delivery partner was found, we quickly adapted the same-day delivery campaign into a next day delivery search campaign which targeted 10 major UK cities: https://greatwesternwine.co.uk/offers/urban-express/
We also built out a shopping campaign targeting these 10 cities, working hand in hand with the Search campaign, and ensuring we were meeting consumers at every available avenue.
We also created a Dynamic Search campaign which allows us to have the potential to show a search ad for any product on site. By providing targeted, specific ads for each product, we can sell to the right person at exactly the right time.
Due to the fantastic performance driven during April 2020, GWC agreed to continue to commit unlimited budget to work with if the new ROI targets are maintained. Month on month, we have not only hit these targets but continued to improve on them.
Between January/Feb 2020 and Mar/Apr 2020, we've driven record improvements with unprecedented levels of revenue and sales:
1,543% increase in sales
1,233% increase in revenue
228% increase in ROI
In one single day in April, we delivered the highest revenue day ever, driving 8% more revenue than seen in the whole of February, alongside a 465% uplift in ROI.
Investing more into non-brand generic traffic has also helped improve The Great Wine Co.'s overall brand awareness. Two weeks before the below peak is where we began to increase investment (The Great Wine Co was called Great Western Wine at the time of this screenshot):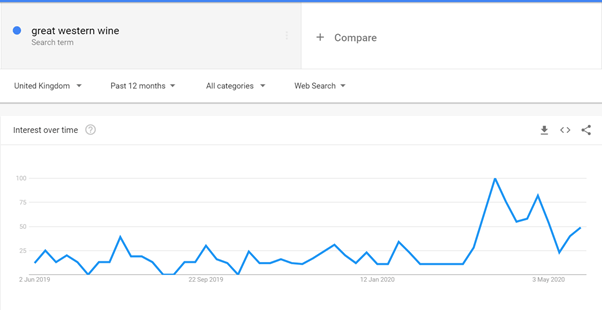 The Great Wine Co. are now doing more business than they ever have before. This has shown the truly powerful influence of PPC. Increasing the customer base by such a volume also means that there are far more users available to other avenues of their business, such as email marketing.
As a result of the fantastic performance driven, The Great Wine Co. were able to expand their product base to now include over 100 different beers and spirits.
Despite market demands decreasing as lockdown is eased, we're continuing to achieve phenomenal results for The Great Wine Co. Their confidence in us and our expert knowledge will continue to pay off for time to come.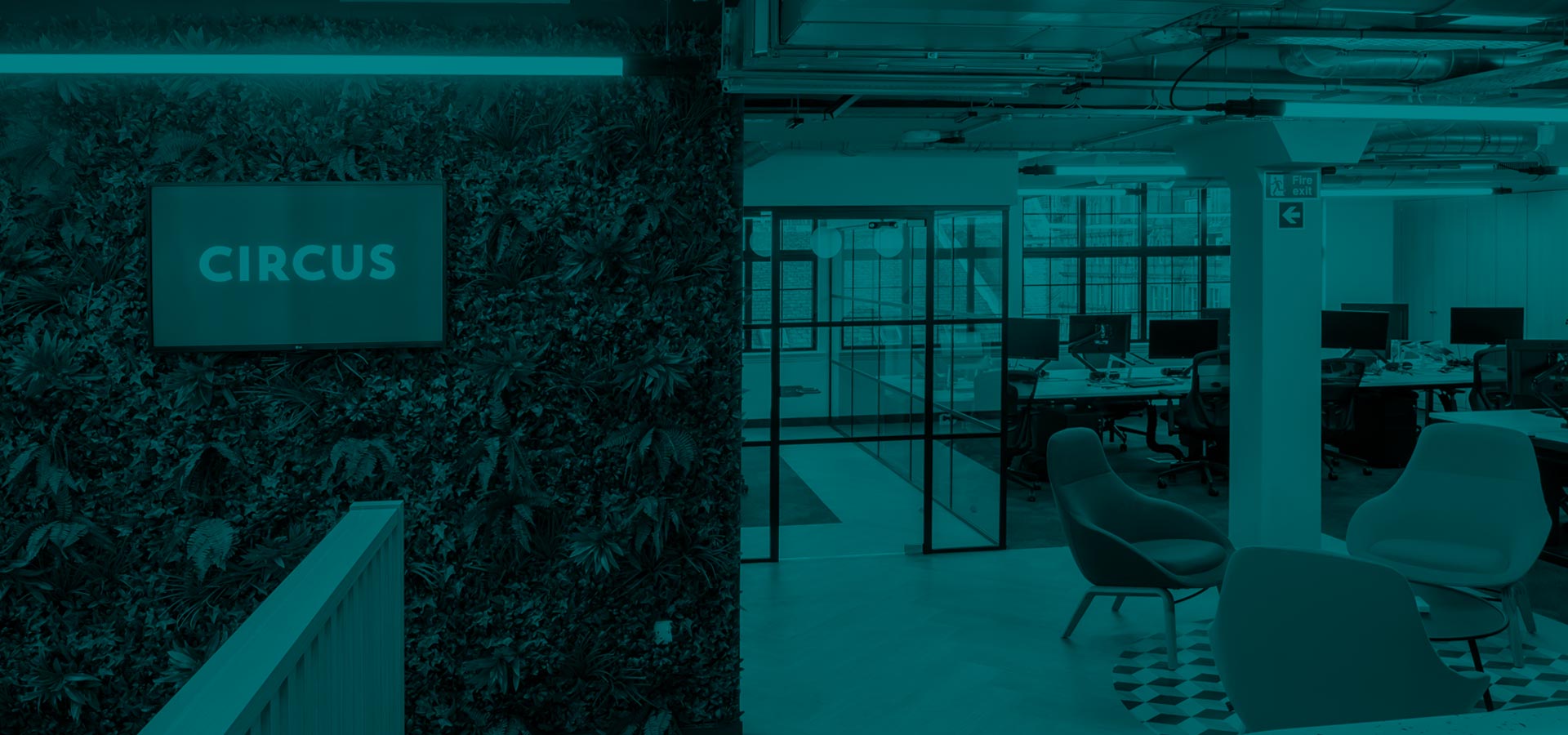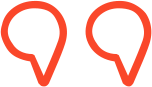 We have been relying on Circus to handle our Google Ads and PPC accounts for some time now and it has been the best decision to do so, they are constantly looking for the best options to make the most out of our investment and helping our business grow.
We are really happy to have them as a business ally.