TOP 10 MOST COMMON PPC MISTAKES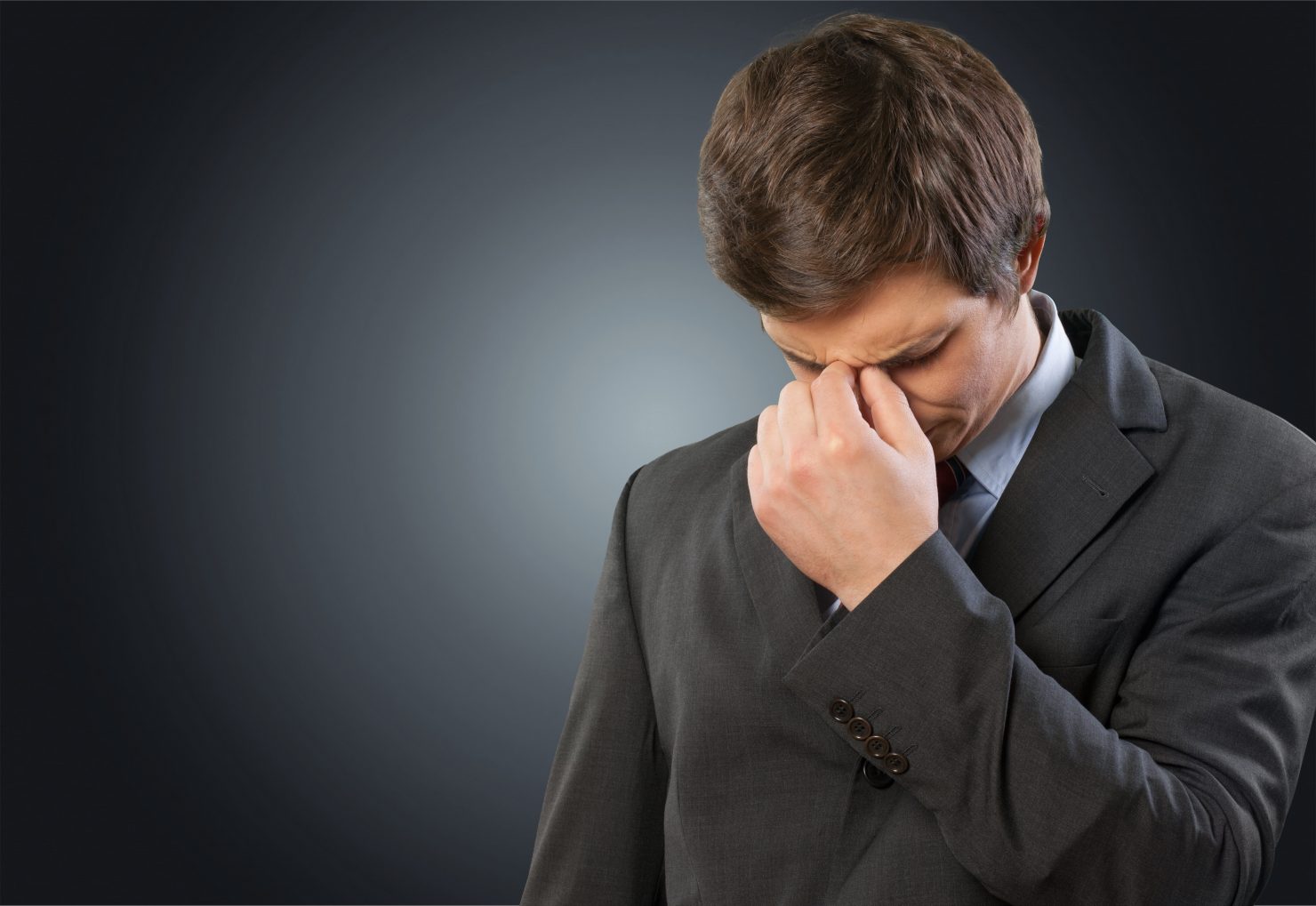 Here at Circus, we offer any potential new client a free PPC audit and account review. This audit and review enables us to dissect an advertiser's PPC account to report back on what is working well, how the advertiser could be wasting valuable budget and where we see room for improvement. While each account differs in quality of construction, there are often common mistakes within each AdWords account that are responsible for wasting advertiser budget.  There are also always opportunity to be testing various features, strategies and creatives to ensure that you are always maximising the value of each paid click.
Think about your own AdWords account for a moment;
Have you set bid adjustments against user locations?
Are you split testing ad copy across multiple campaigns?
When did you last check your Search Term Report?
A successful PPC account is always a work in progress. It's an on-going project that requires regular maintenance and testing to get the most return-on-investment from your advertising budget. It's important that you are regularly analysing the account for waste spend, just as regularly as you are looking for ways to increase sales and revenue. We've highlighted some of the most common mistakes, or areas that you may not have considered testing below…
Top 10 Most Common PPC Mistakes: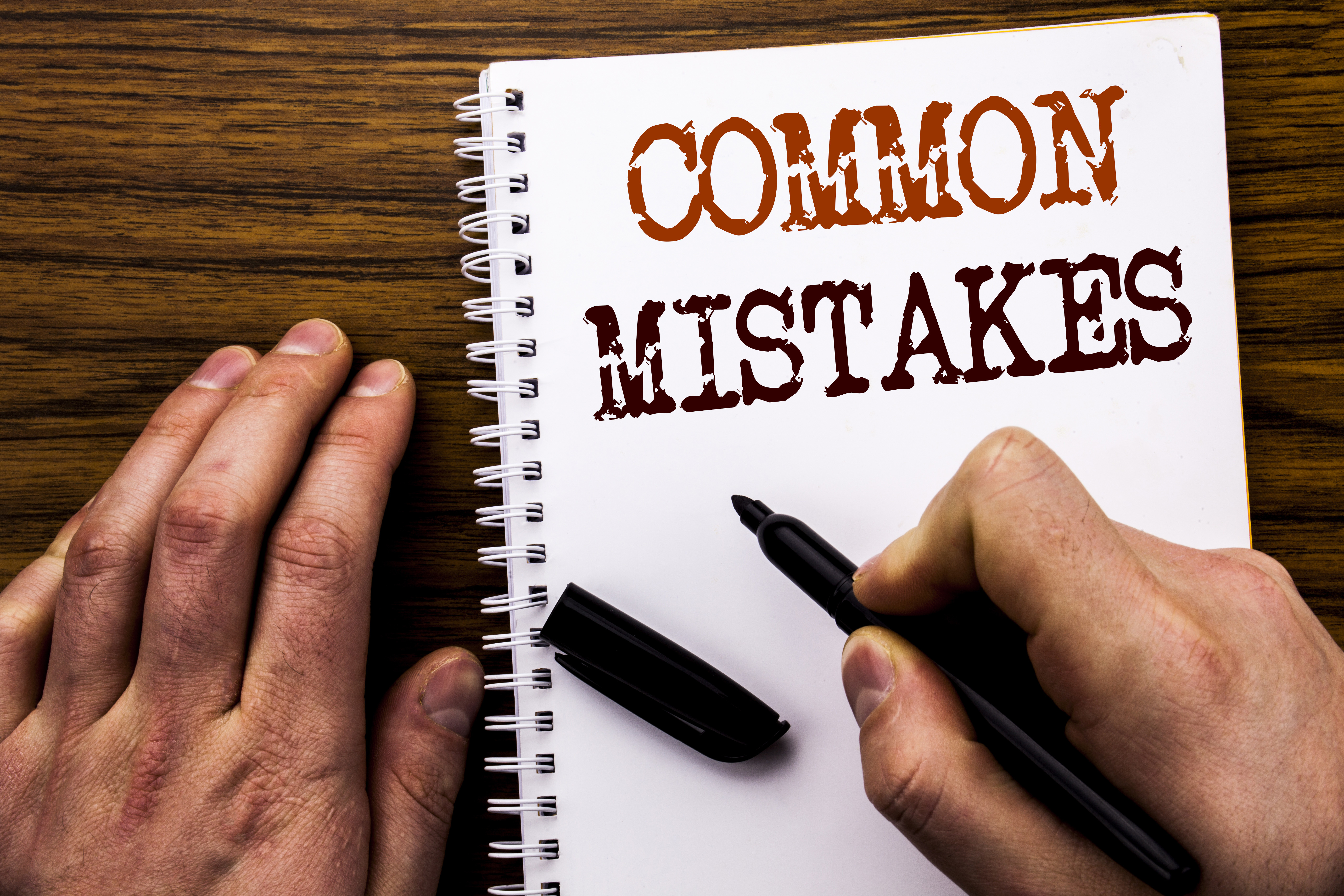 Review your keyword selection. This is one of the most common areas for improvement within any Google AdWords account. Often AdWords accounts contain keywords which are not directly related to the advertisers offering. It's vital to be as specific as possible with keyword selection, to ensure that you are not wasting valuable budget on unrelated or uninterested traffic. Try to avoid one-word keywords and fill your account with relevant long-tail keywords and terms that are directly related to what your business is offering.
Incorrect Keyword Match-Types
Keyword match types go hand-in–hand with keyword selection. We often find that advertisers will fill their account with relevant keywords – but select match-types that are either far too broad or far too restrictive. This will result in either far too much visibility for the advertiser's ads for terms that are not specific enough or often very little visibility and the advertiser misses out on valuable traffic. It's worth taking the time to get very familiar with keyword match types to ensure that you are using the most relevant match-type for the given keyword.
One of the main advantages of PPC advertising over other traditional methods of advertising is the ability to set and control a daily budget. This limits how much your PPC account can spend in any one day. It's vital to set a daily budget that works for you and your business. Try to work out a monthly budget and then divide this into daily and weekly budgets. It's important that you control spend in the early days of a campaign while you are improving and refining your traffic flow, and save budget for when you start to see performance. Once your CPA or ROAS is where it needs to be – then you have the ability to increase spend and increase sales and revenue on the back of this saving.
Lacking Negative Keywords
Did you know that 16% of queries on Google have never been searched before? For this reason, it's important to regularly review your Search Term Reports and add additional negative keywords to an account, to ensure that your ads are not showing for searches are not directly related to your business offering. It's not enough to create a list of keywords and take no further action – with new searches entering the auction and the traffic flow changing on a daily basis – you could be paying for clicks on your ads from irrelevant traffic.
Bid management is possibly the area that we see most potential for improved performance across advertisers. Google AdWords is a live auction so the bids placed yesterday, may not be the correct bid you'll need to place today. Consider the CPC bids within your PPC account, consider the profit of any conversion and finally consider the ROAS that any activity should be returning. Review your account for any CPC bids that are too low or too high and implement any necessary changes. Finally, once you have a good amount of conversion data, it's worth experimenting with automated bidding strategies to help reduce the amount of time required to make manual bid changes.
Did you know that Google AdWords gives you the ability to target specific areas? If your business doesn't service a particular territory then ensure you are not displaying ads within that territory. It's also possible to increase or decrease your CPC bids, dependent on where the user is located. For instance, if you are advertising a bricks-and-mortar store, then it would make more sense to increase your bids for users who are located near to the store at the time of searching. Explore Geo targeting in full to ensure you are placing ads in front of users that you can service.
No Ad Copy Testing or Variety
Ad Copy is an area that should be consistently tested and refined. We often find that PPC accounts can be improved by revising the generic ad copy contained within an account, and replaced with location-specific or seasonal ad copy. Ensure that you are always testing three or four ad variations at any one time, and reacting to the fluctuations in performance that you see. Experiment with Ad Extensions such as Sitelinks, Call Extensions and Call-out Extensions to help you stand out from the crowd!
Conversion Tracking Not Installed
How do you know what areas of your account to improve if you don't know what is working, and what is not? We often speak to advertisers who haven't had any success on Google AdWords but have never set up Conversion Tracking to understand what actions are being driven by the activity that they are running. Ensure that you have Conversion Tracking set up to track all conversion points that you would like to drive such as sales, contact forms and calls. It's also recommended to link your Google AdWords and Google Analytics accounts, to benefit from the additional website data that Google Analytics can provide.
We often review PPC accounts with no ad scheduling set up. After discussing this with clients, we often hear that this is because the client wants to maximise sales so feels it's better to have the account running 24/7. While in some limited cases this may be true, it's often a better strategy to save PPC budget when the account is statistically less likely to convert and reinvest this budget into times of the day when it's more likely to convert. Also, it goes without saying that an advertiser shouldn't be displaying ads when the business is closed, or unable to serve a customer request.
The final tip is to regularly review your PPC landing pages. If you are sending traffic to your home page, consider if this is actually the best page within the site to help drive conversion. Consider split testing landing pages within the account, and review the results to decide which landing pages are best suited for a particular piece of activity. It's also worth reviewing your Google Analytics account to analyse load time, bounce rate and other related metrics of each potential landing page.
We hope that this advice has given you some food-for-thought around your own PPC account. It's really worth taking the time to consider the points raised above and analyse your own activity to see where you could be wasting valuable PPC budget. We often find that the optimisation actions carried out on the back of a PPC audit can not only cut waste spend substantially, but also actually help increase sales and revenue by placing your advert in front of a more receptive audience.
Here at Circus, we love to discuss client's business objectives and we enjoy working with them to help implement a winning strategy for their business. If you would like a helping hand with setting up Google AdWords, or any other element of PPC advertising, then please contact us for a free, no obligation PPC review and consultation with one of our PPC Experts.