Circus Receives Its Premier Google Partner Plaque & Certificate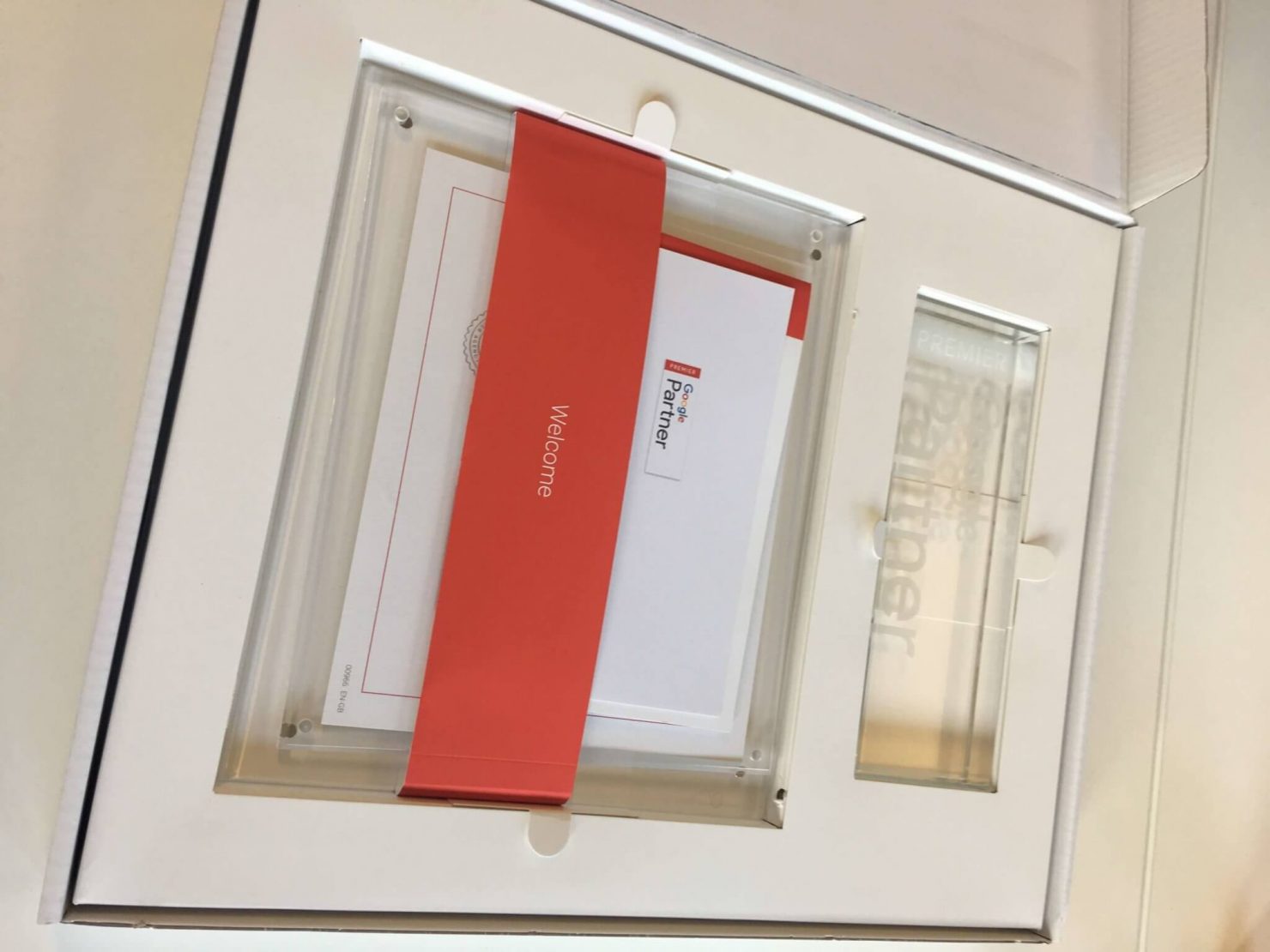 We are pleased to announce that today we received our framed Premier Google Partner certificate and a beautiful, etched glass plaque from the Premier Google Partner team:
We are immensely proud of our achievement; becoming one of the few Premier Google Partner Agencies in the UK, showing proficiency in all 5 specialisms:
Search Advertising
Display Advertising
Video Advertising
Mobile Advertising
Shopping Advertising
We are keen to show off not only the plaque and certificate but use our updated Premier Google Partner logo badge: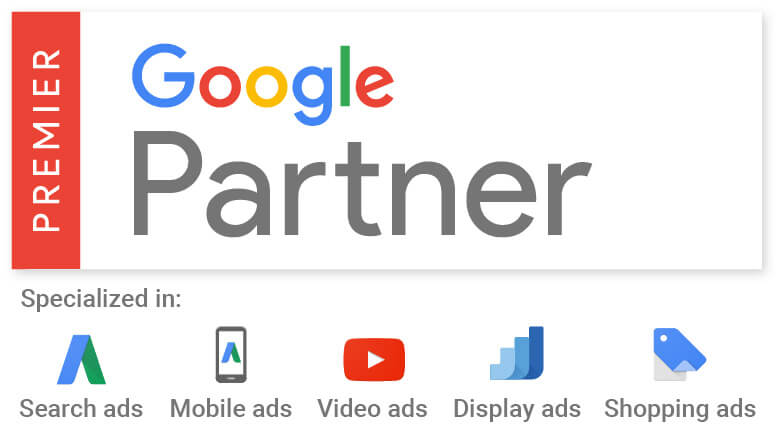 This certificate and plaque are in addition to the individual team members' Search Specialist Challenge certificates that we received last week. http://circusppc.com/circus-team-completes-search-specialist-challenge/
As a Premier Partner we have privileged access to Google's latest technology, have a senior consultation team at our disposal and additional resources to help us learn and keep you ahead of the competition.
What was technically required to gain Premier Partner status, was for two team members to pass at least two of the AdWords exams, we went much further than that and took the Search Specialist Challenge with all of our team members passing all of the AdWords exams!
Suffice to say as fully qualified individuals we are proud, as a fully qualified team we are even prouder.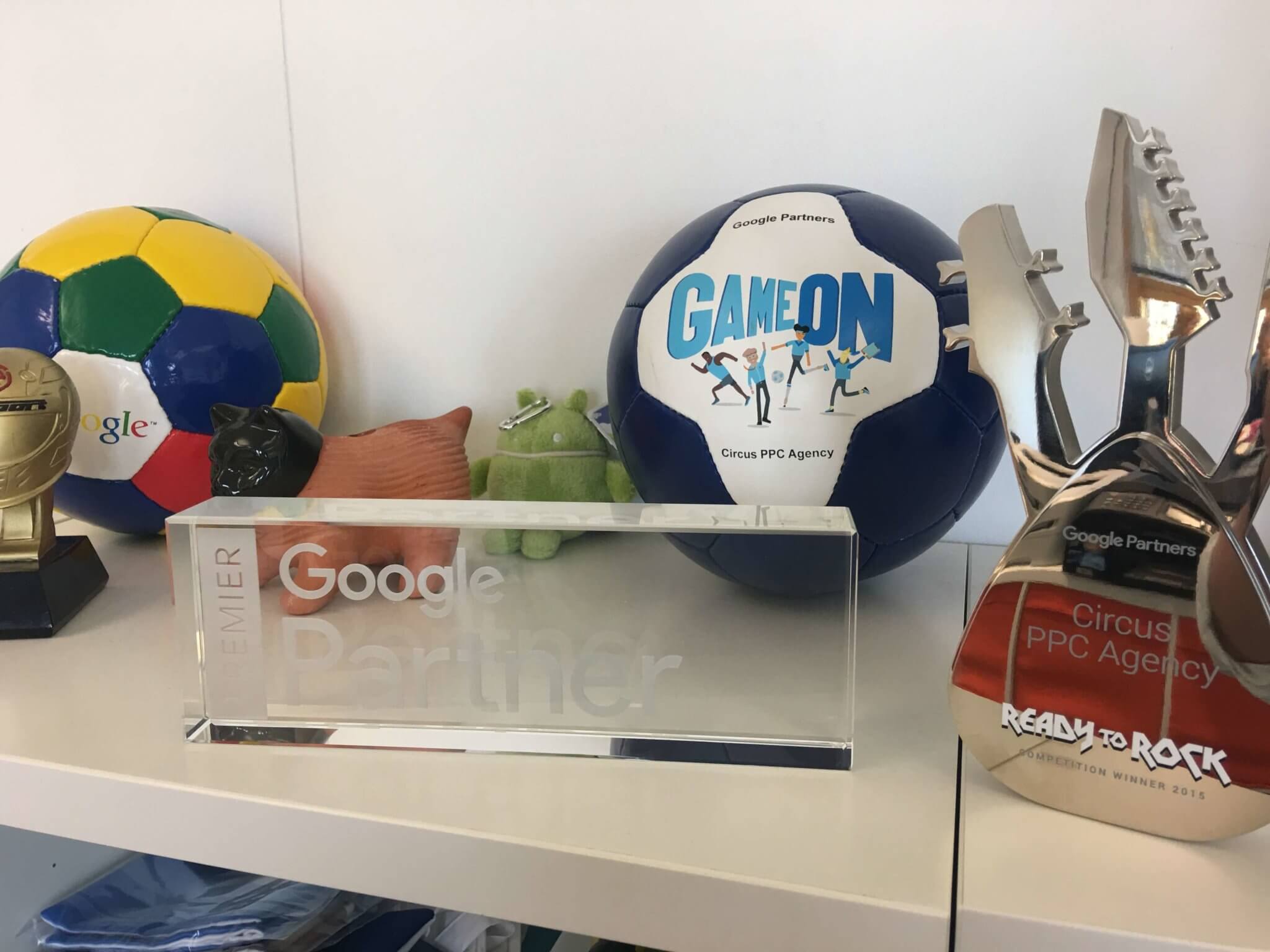 Since its foundation in 2009 Circus has gone from a one man consultancy to a thriving 9-strong expert team, managing paid search campaigns for 90+ clients across a range of industries and a range of budgets. Circus has built a diverse skill set over the years through hard work and, more importantly the right people.
Written by Rick Tobin Managing Director at Circus PPC Agency