5 Reasons Why You Should Hire A Specialist PPC Agency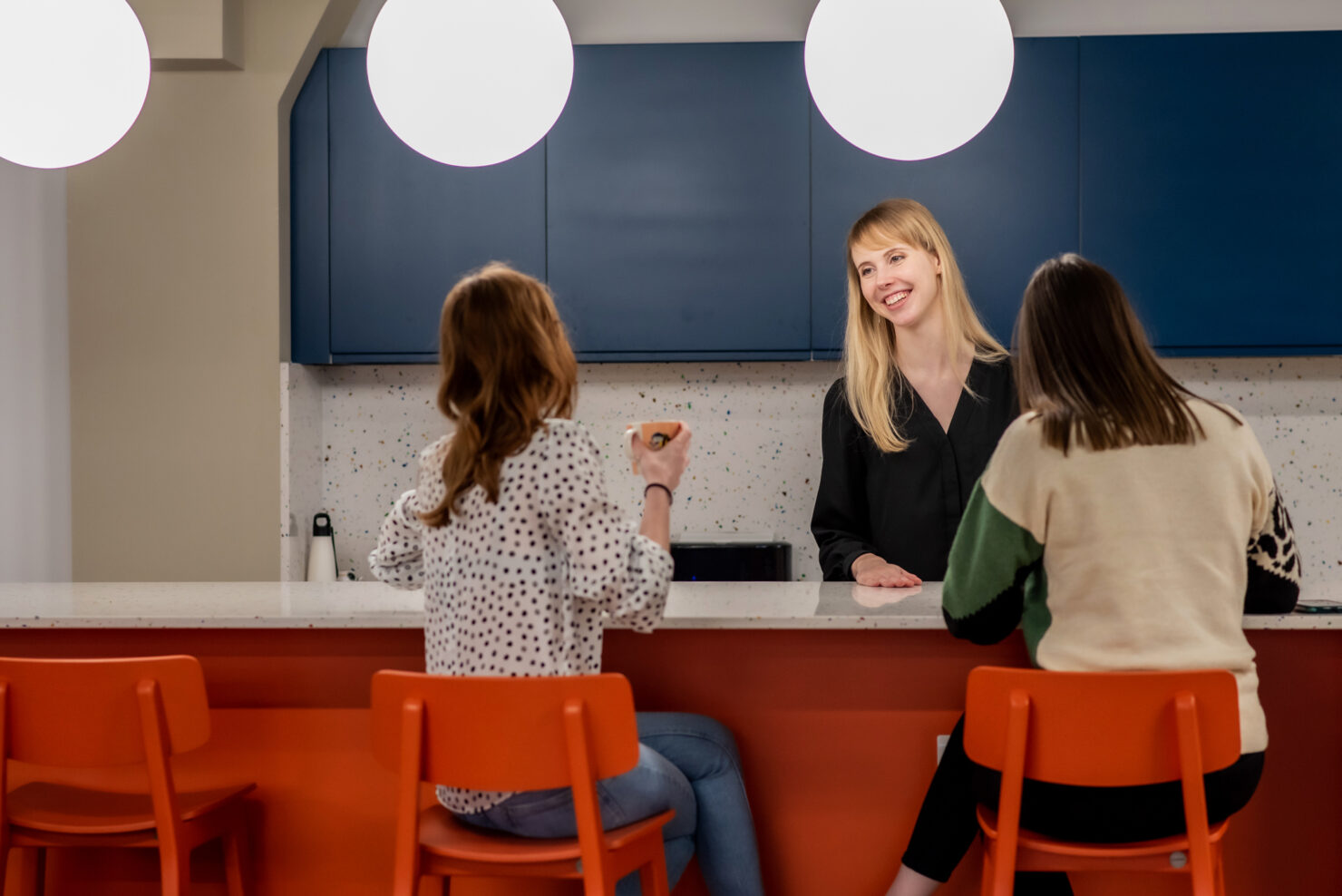 As the age-old saying goes, 'a Jack of all trades is a master of none,' which in some cases, can work just fine, and allow businesses and individuals to branch out and increase their service offering.
However, when it comes to the growth and success of a business, is working with anyone less than an expert a risk you're willing to take? We're here to tell you why working with a specialist PPC agency can yield results that you might not be able to see elsewhere.
1. Specialists Are… Specialists
Would you hire a handyman to fit your boiler?
One of the reasons why those working with specialist PPC agencies see such impressive results is because specialist agencies are exactly that – specialist. Due to their experience across a number of different accounts and challenges, they are incredibly knowledgeable, and incredibly good at what they do.
For brands and companies that are looking for specific results in PPC where they might need help, a specialist PPC agency can work closely with clients on that single area and drive them towards success.
2. Industry Expertise
Due to their extensive experience in PPC alone, specialist PPC agencies remain up-to-date and aware of the changes and trends that might be going on in the industry. This gives them a leg up when it comes to testing new technologies and finding ways to help grow client accounts more effectively.
Recently, we conducted some testing within one of our high-spending, high-profile client accounts – find out more about the work we did here.
3. Trusted Partnerships
Specialist agencies PPC work closely with fellow agencies who specialise in other marketing sectors such as SEO, web development, design and more – and can refer their clients to trusted and talented experts that can help them to drive success across all aspects of their marketing.
For some who require expertise across multiple aspects of marketing, working with multiple agencies might sound daunting. However, individual specialist agencies can both provide more accurate reports on attribution, and work closely with fellow agencies to inspire the best possible growth for clients.
4. Wider Support Network
Clients working with a specialist PPC agency can be sure that even if their account manager isn't available – the entire team are experts in PPC that support one another to deliver the best possible service. Close communication and a transparency within the agency means that the whole team are kept updated with what's going on across each and every account, and are able to provide support to colleagues where needed.
5. The Proof Is In The Pudding
Still not convinced that working with a specialist PPC agency is the best route for you? Let us prove it to you.
We began work with a retail client of ours in July 2022, taking over the account from a full-service agency.
Q3 2022 (Jul-Sept) was the best performing quarter on record, which compared to the previous period (Q2 2022) saw a 73% increase in sales, £100k increase in revenue, and an average ROI of 5.7x, compared to 5.3x.
In addition, we saw the highest performing month on record in October 2022, which saw milestones including:
Highest revenue on record;
Highest AOV since over a year prior (September 2021);
Increased sales on previous month by 22%;
YOY ROI increase from 3.1 to 7.9.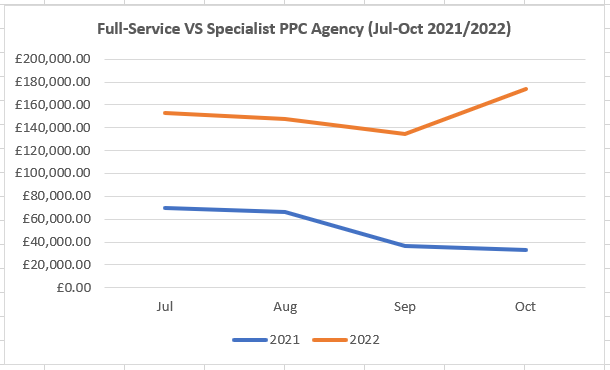 Since October, we've continued to see huge improvements within the account and in H2 2022, we saw overall revenue of £625,000 – an increase of 116% YOY.
During January 2023 alone, the account has seen their biggest sales on record, which is currently 22% higher than the account's previous highest sales month, and has driven the second-highest revenue month on record so far.
So, whilst we may be a little bit biased, if you are on the market for some expert PPC management, look no further than a specialist PPC agency. From fantastic communication and close relationships with fellow agencies, to the ability to closely track attribution and test new methods using industry knowledge and expertise – specialist PPC agencies can help you to grow your business and reach your business goals.
For more information around how a specialist PPC agency can help to take your business to new heights, contact us at info@circusppc.com or call 0113 887 7285.