UA to GA4: Why And How To Make The Switch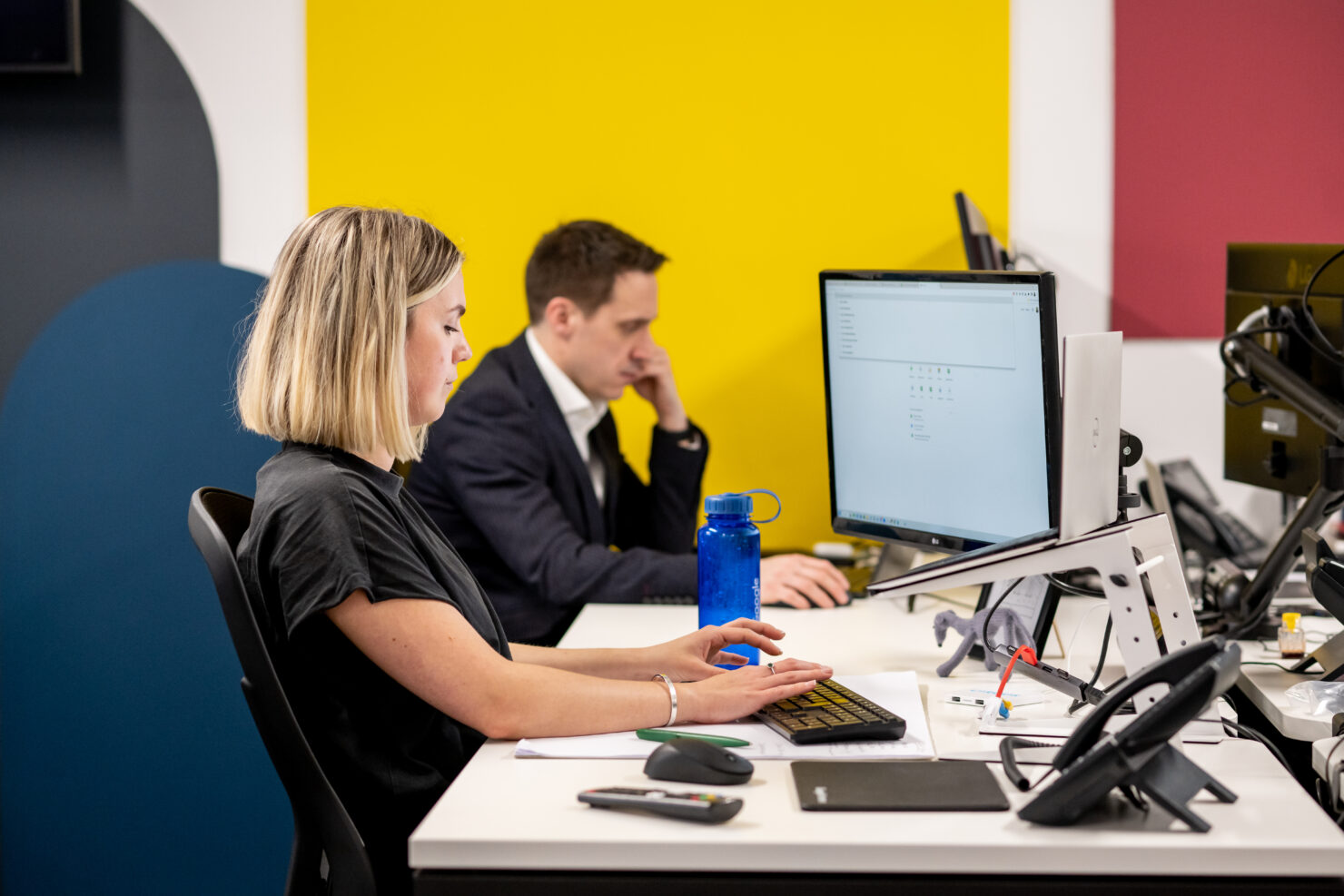 PPC advertisers currently using Universal Analytics (UA) will be aware of the upcoming deadline of July 1st to migrate over to Google Analytics 4 (GA4) and ensure that tracking is enabled when UA stops measuring at the end of the month.
So, what are the benefits of moving from UA to GA4, and how can you make sure you do it right?
The Benefits of Migrating From UA to GA4
The transition from UA to GA4 represents a significant shift in how data is collected, organized, and analyzed. Here are some key changes that will occur with the introduction of GA4: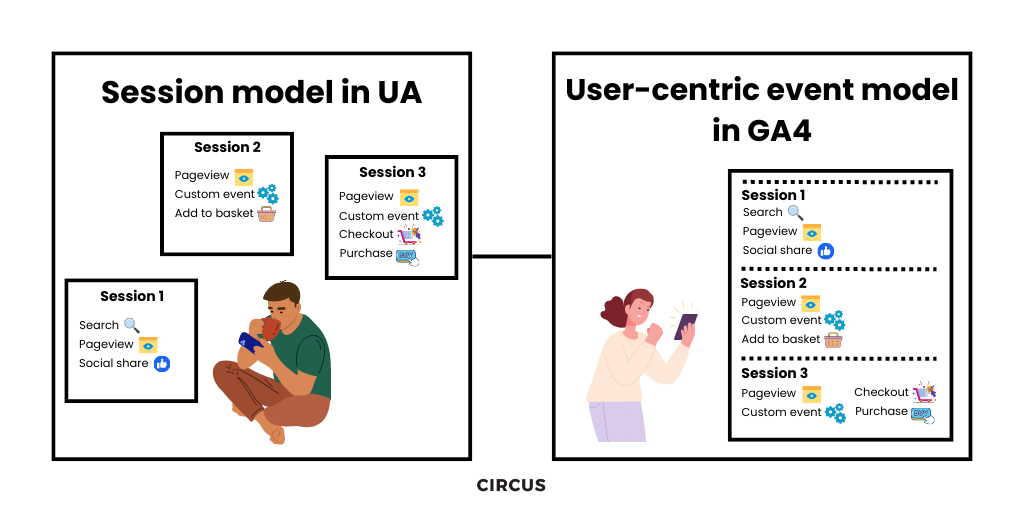 Events instead of sessions: GA4 focuses on tracking specific actions or events users take on a website or app, like clicking a button or watching a video. This provides more flexibility in understanding user interactions.
Tracking across different platforms: GA4 now allows businesses to track user behaviour across websites, mobile apps, and other devices. This helps understand how users engage with the business across different platforms.
Smarter insights with machine learning: GA4 uses advanced technology to automatically identify important trends and anomalies in the data. It helps businesses understand key insights without having to manually analyse the data.
Understanding users, not just sessions: Instead of looking at individual sessions, GA4 focuses on tracking users and their interactions across multiple visits. This gives a more complete picture of how users engage with a business over time.
Privacy and consent management: GA4 has features that respect user privacy and comply with privacy regulations. It provides options for users to control their data and consent to its collection.
Easier setup: GA4 simplifies the initial setup process, so businesses can start tracking basic data without complex configurations. It's designed to get you up and running quickly.
BigQuery integration: GA4 integrates with Google BigQuery, a powerful data analysis tool. This integration allows businesses to export their data to BigQuery for more in-depth analysis and advanced data processing.
These changes in GA4 make it a more comprehensive, privacy-conscious, and flexible analytics solution that helps businesses understand user behaviour and make informed decisions.
Google recently highlighted some of their newest products and updates at the Google Marketing Live event, which you can read more about in our blog post here.
How To Migrate From UA to GA4
"Migrating to GA4 before 1st July is a must for all brands and advertisers. UA properties will stop collecting data on this date, so if your GA4 solution isn't in place, you will have a data blackout until it is. In addition, some marketeers are importing goals from UA for use with smart bidding in Google Ads. If these goals aren't replicated once UA is discontinued, there could be huge ramifications for campaign performance, as there will no longer be a flow of conversion data running through the account."
Meg Wilson-Taylor, Operations Manager
For more on how you can start the process of migrating to GA4, you can find all of the information you need here on the Google Analytics Help Centre.
Countdown to GA4