Top Tips for Boxing Day PPC Success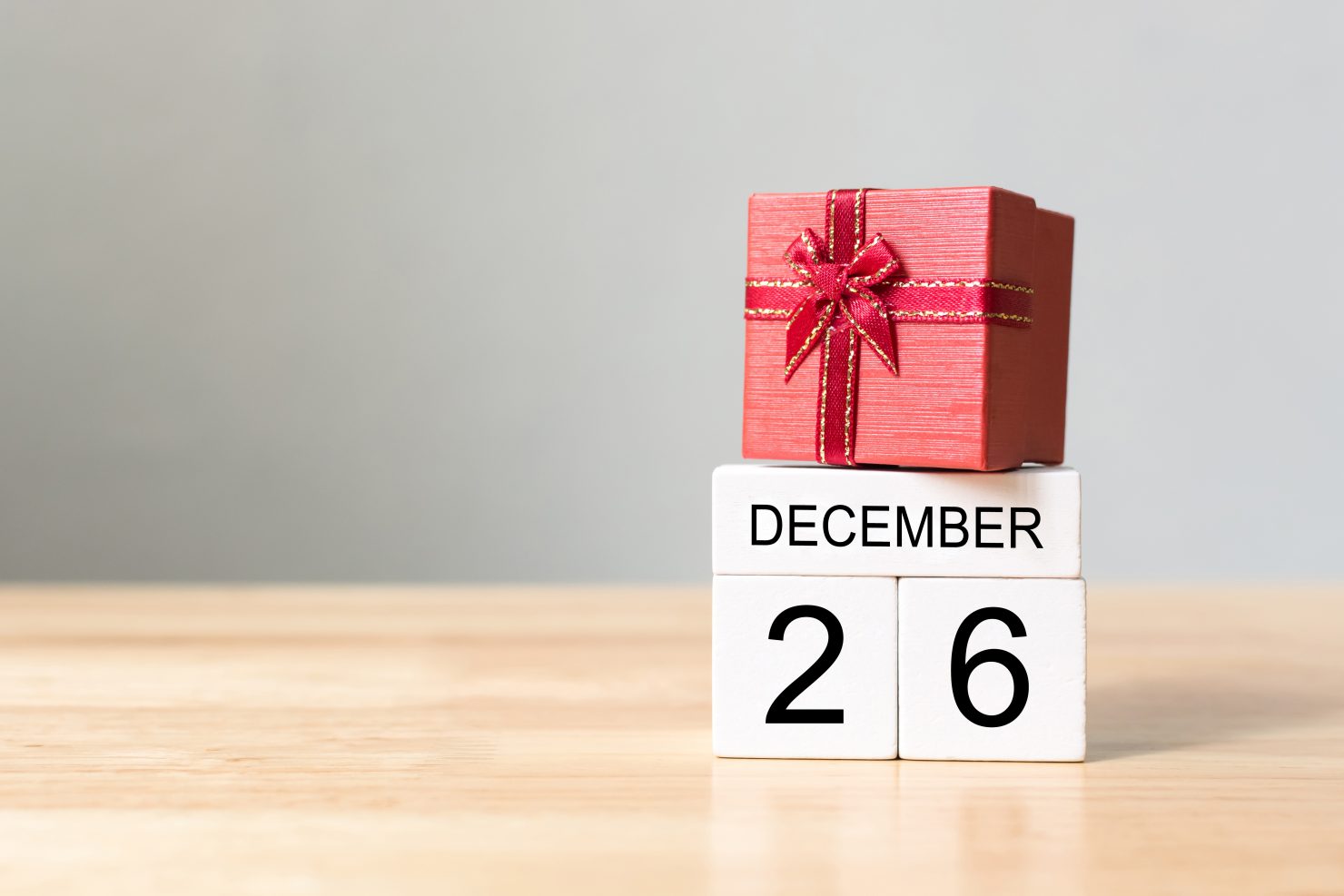 With its immense hive of online activity, Black Friday is one of the busiest days of the year for a PPC advertiser. With millions of internet users eagerly shopping with higher intent to buy, it's important you try to capture that valuable traffic. However, if for whatever reason you missed this, fear not! Christmas and Boxing Day are just around the corner, and we've got some top tips for ensuring you're ready:
Key Dates
Dec 25 – Christmas Day
Dec 26 – Boxing Day
Dec 27-31 – Year End sales
Top Tips
Prepare in advance by capturing the top of funnel traffic

People are already researching the best Christmas deals and even what to expect when Boxing Day sales go live
Terms such as 'Christmas sales' are searched for as early as October, as you can see in the graph below taken from searches on Google last year

Review your ad scheduling & device bid adjustments

It's important to make sure you're appearing to your audience at the right hours of the day and days of the week
Use historical data to plan how aggressive you want to be during peak times
There will likely be high traffic volume from mobile devices, especially when people are in the research stage, so it's imperative to capture this

Make sure your ad copy is up-to-date

Do you want your ads to contain promotional-based copy? If you've got strong sales or activity going on within the business, this could be used as a powerful USP
Ads may also seem more relevant if seasonal ad copy is used, so try to tailor your words as much as applicable
Be sure to make use of the larger Expanded Text Ads, with 3 headlines and 2 description lines

Get the most out of your ad extensions

Offers such as free delivery & 24hr customer service are great USPs at this time of year and should be displayed as additional information alongside your ad
If calls are important to your business, ensure call extensions are live

Use themed landing pages

This may not be essential for every business, but using a themed landing page can provide a better experience for the user
For peak periods like Christmas/Boxing Day, a seasonal landing page may be more likely to meet the expectations of what the user is searching for
Ensure to align your ad copy with your landing page to give a more consistent journey

Make Use of Google Ads' Features

Countdowns

Highlight your upcoming event or sale by inserting the countdown formula into your ad copy
You can use them to count down to a sale and give users a solid reason to return, or to add a sense of urgency when a sale is coming to a close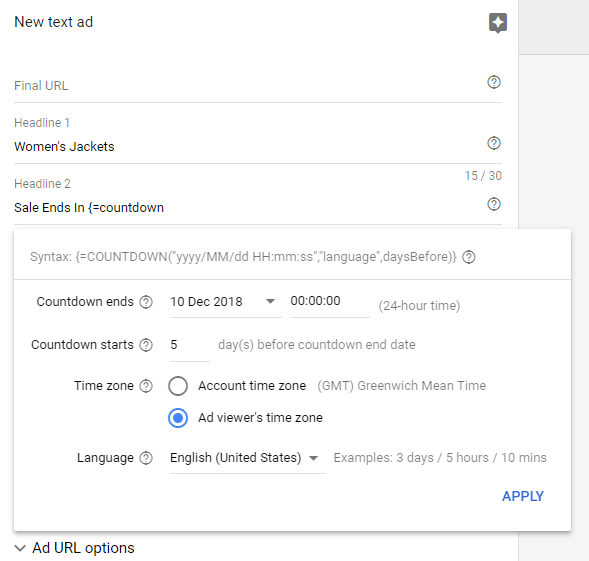 Remarketing lists & seasonal audiences

Returning customers are more likely to convert, so make sure you've applied your RLSA lists where possible
Review historical performance to set bid adjustments
Look out for Google's seasonal audiences; lists of users who are actively researching or showing interest in online seasonal events such as Christmas and Boxing Day sales, and therefore valuable to your business
These are just some of the ways in which you can assure your campaigns are Christmas-ready. Making the most of the ad space and the extensions is an essential first step in getting your seasonal message to the user, but you'll still need to make all the checks to guarantee you're appearing to the right people at the right time.
We can help you create a tailored PPC strategy for your business this Christmas. Get in touch for a free audit.