Three Trends That PPC Marketers Must Watch This Summer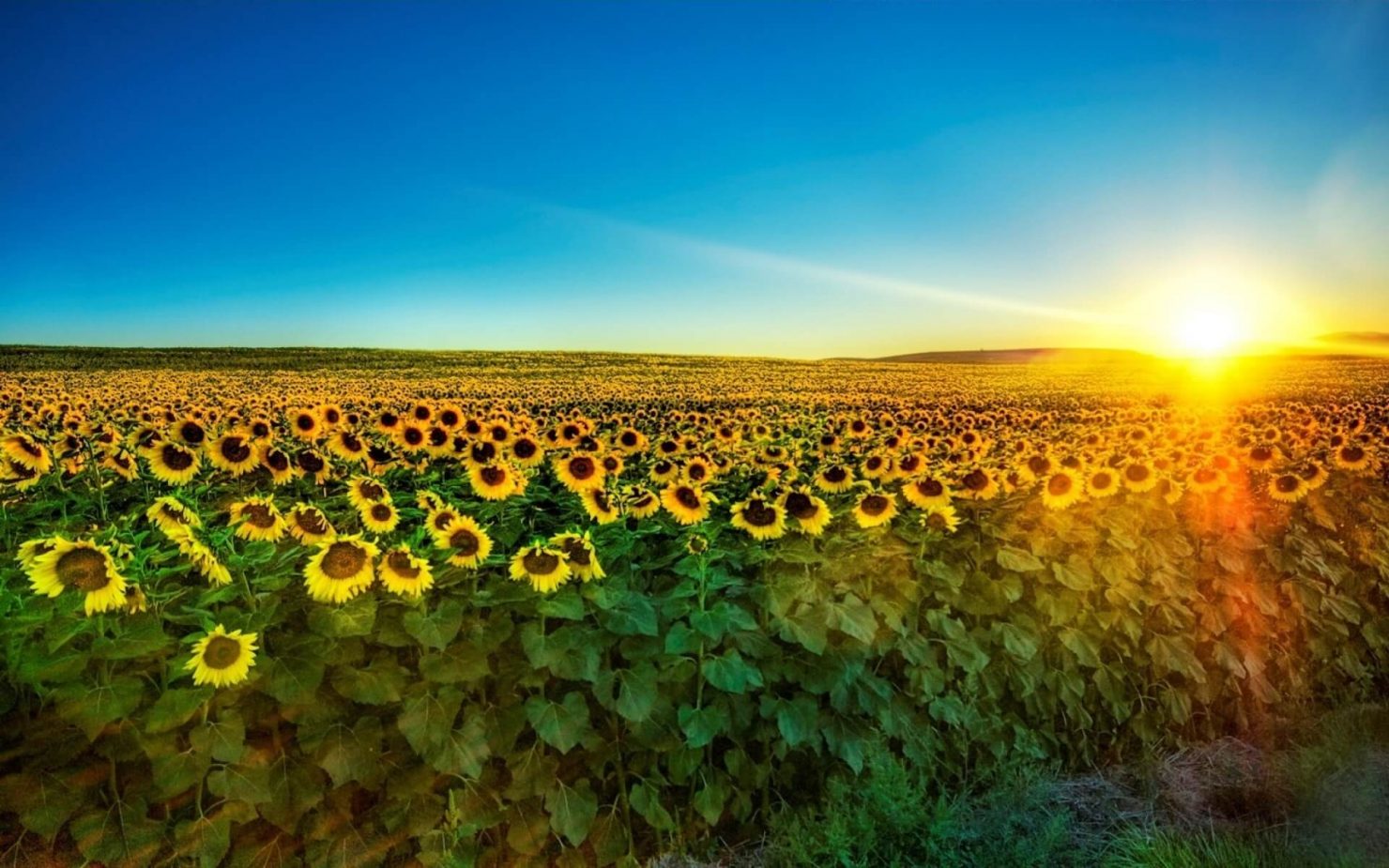 Having managed a large number of pay-per-click campaigns across different industries, we understand that seasonality has a great impact on certain sectors and should not be overlooked under any circumstances.
Here are some summer trends and tips that might help you improve your PPC performance this season. Even though these apply to specific sectors, they are likely to influence a wide range of businesses so keep your eyes peeled.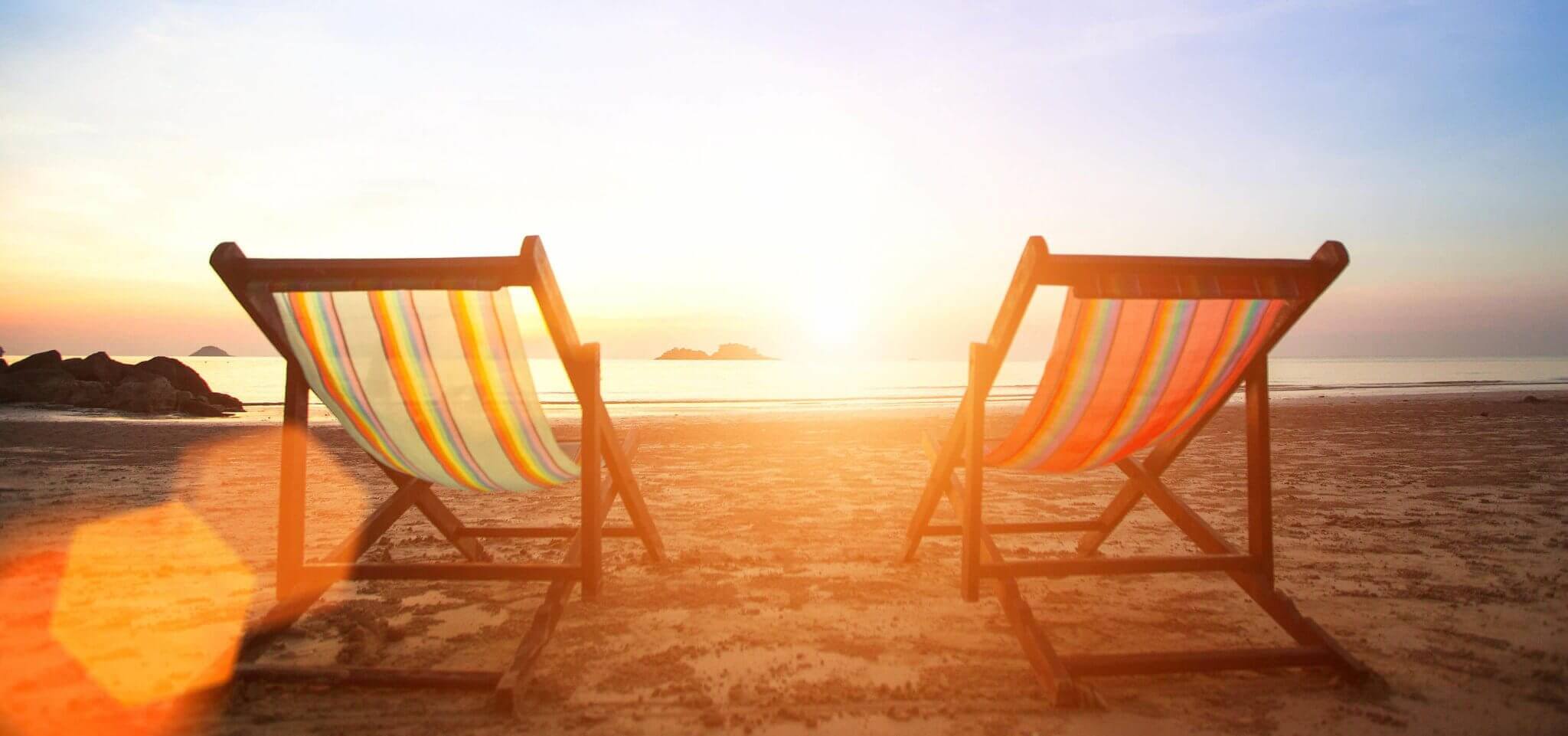 Last-Minute Travel & Internal Holidays
When looking at trends, travel is one of the most important verticals as the demand for holidays fluctuates massively throughout the year.
According a recent Criteo report1, mobile accounted for 28% of travel bookings in the UK in Q1 2016, so this trend with bookings taking place on mobile devices is expected to continue this summer, especially when it comes last-minute bookings.
Given that booking a holiday requires a high involvement decision, cross-device conversions are very likely to occur. In order to monitor your performance, is it recommended that you pay great attention when implementing conversion tracking, as a consistent number of booking decisions are influenced by multiple touchpoints.
There is no need to mention that people who go on holiday will usually buy a different range of items so retailers who operate in the Apparel & Accessories ( t-shirts, bikinis, sunglasses, etc.), Health & Personal Care (sun protection creams) or Beauty (water proof mascara) sectors will benefit as well if they understand seasonality and make use of their historical data.
Internal holidays & weekend breaks will be equally important as people who don't go abroad will look for affordable getaways. Aside from the travel operators and hotels, Garden & Outdoors might see a surge in interest especially during the weekends or when the weather is favourable.
The Summer of Sports: UEFA EURO 2016, Wimbledon, British Grand Prix & The Rio 2016 Olympic Games
Sport is a topic that is going to influence almost every marketing decision this summer, not only because the audience of these events is huge, but also because they are likely to impact a wide range of businesses such as travel operators, retailers, pubs and restaurants.
Local pubs and restaurants will see an increase in their footfall during these events – so if you have a venue that is not in a central area, you might consider driving traffic to your store using location extensions.
According to Marketing Week2, 59% of the people will use a smartphone whilst watching the Olympics, so adjusting your mobile bids is a no-brainer when targeting this audience or anything similar. There is no need to mention that sport brands will have the biggest gains during these competitions, so if you are a sports retailer it's time to update your PPC strategy.
Another interesting aspect that needs to be taken into account when targeting these sport audiences is gender.   In order to understand you audience better we put together the gender distribution figures for the UK's most popular sports:
Football -33% Female vs. 67% Male
Tennis -51% Female vs. 49% Male
Athletics – 45% Female vs. 55% Male
Cycling – 38% Female vs. 62% Male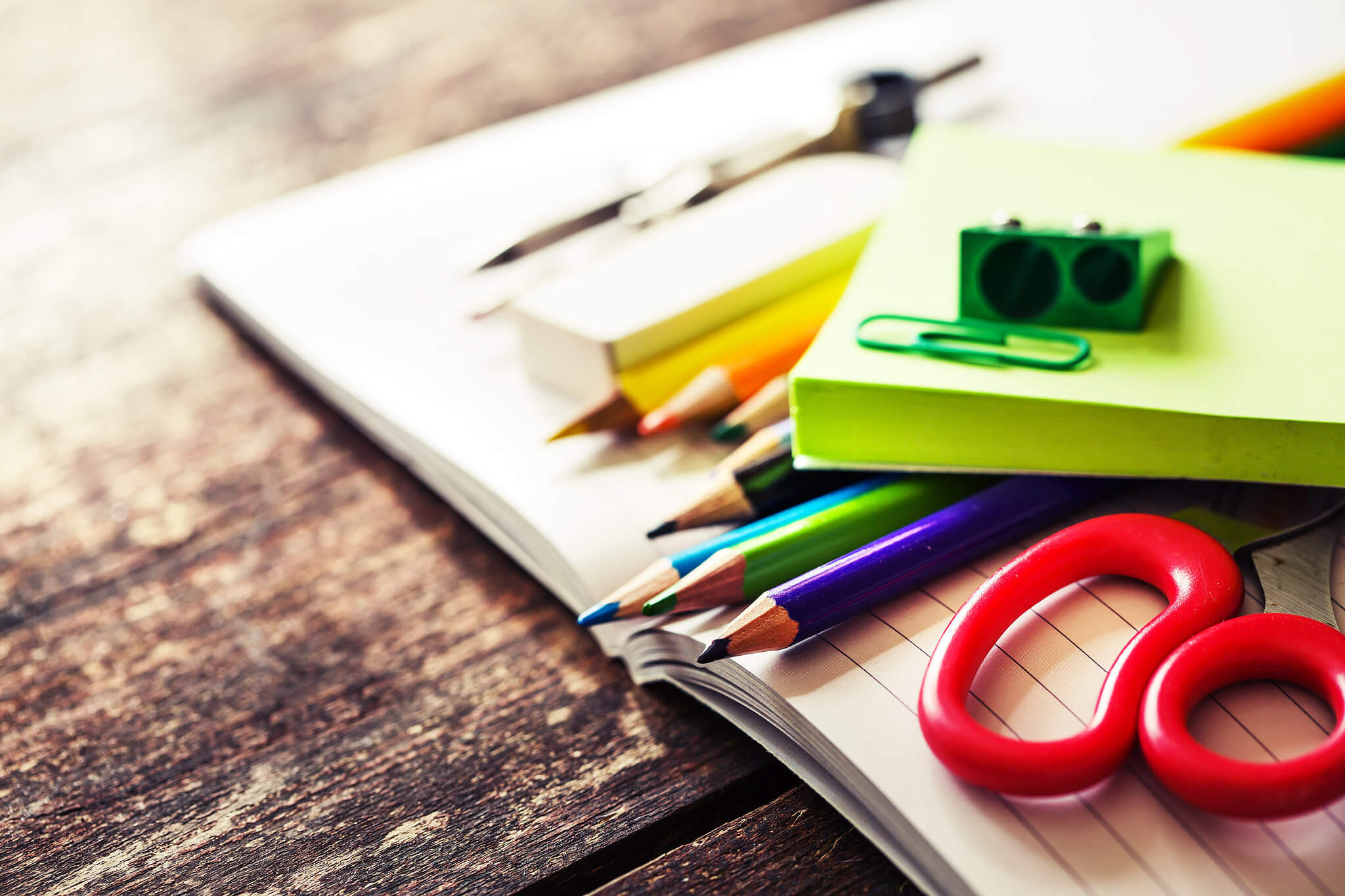 Back to School
The new term is a huge event for both kids and their parents and even though school doesn't start until September, the preparation for this starts well in advance – Google suggests that around 65% of the searches related to uniforms, stationery and other products in this category usually begin in mid/late July and peak at the end of August (Please see screenshot below).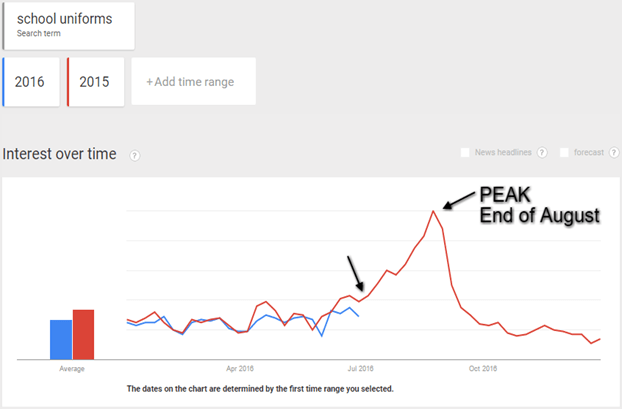 Search queries related to school items are expected to grow by 19% this year, so optimising your PPC campaigns is highly recommended if you operate in this sector. Keep in mind that teenagers that make their own purchasing decisions are very likely to start their search journey on a mobile device, so updating your bids is essential.
Other business opportunities that might be considered:
Electrical, decor and homeware items have usually seen a surge in interest when students go back to university.
Small kitchen appliances might see a similar upward trend later this summer when students move back to the halls.
Electronics, especially laptop sales are likely to go up from July onwards (Google Trends).
Whether or not your business operates in any of the above mentioned industries, seasonality will most probably affect your PPC performance, so understanding trends and historical data is crucial. As a dedicated PPC Agency, we are more than happy to help you manage your paid search campaigns, so please don't hesitate to get in touch for a no obligation PPC review and consultation.
1Criteo Travel Flash Report: Get ready for a mobile summer, http://www.criteo.com/media/4290/travel-report-q2-2016-pdf.pdf
2How brands can target sports fans ahead of the Rio 2016 Olympic Games, https://www.marketingweek.com/2016/04/22/how-brands-can-take-advantage-of-sports-fans-ahead-of-the-rio-2016-olympic-games/
Written by Daniel Lupu PPC Analyst at Circus PPC Agency