THE PPC PURCHASE FUNNEL IN THE FINANCIAL SECTOR

The purchase funnel in the financial sector has its own unique traits. Understanding these traits helps us improve our campaign strategy by letting appropriate channels do the job they are best at.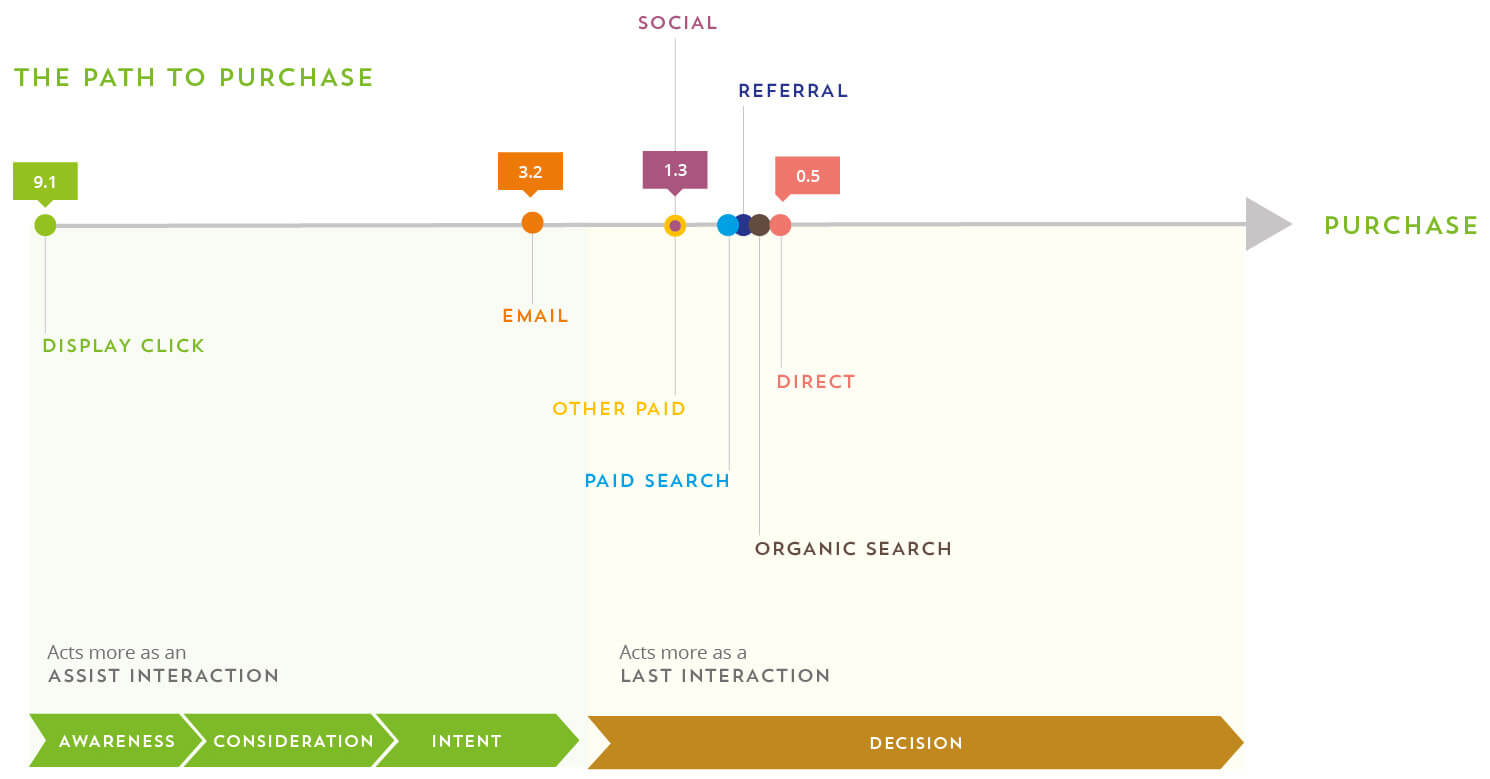 The image below summarises the role of various online channels in driving a customer to checkout.
The report signifies heavy reliance on Display/Click Network in generating awareness.
Most people use search when they have already made a decision to buy and have shortlisted a few companies to go with.
Companies can use display network to build awareness about their product or brand.
Online advertising works best to build awareness and drive sales, whereas other sources can help influence customers at the consideration stage.
It should be understood that the above report is an aggregation of industry trends. It's very possible your customers may follow a different purchase funnel. Comparing your purchase funnel with the one above can give insight into how your business is performing, compared to the business sector overall.
Note: The above report is based on Google Industry insights.
The graph below summarises the role of channels in driving sales/leads.
The number of interactions or steps does not bear any significant impact on the average order value.
Rick Tobin | Managing Director | Circus PPC Agency