How to visualise social media stats in Google Data Studio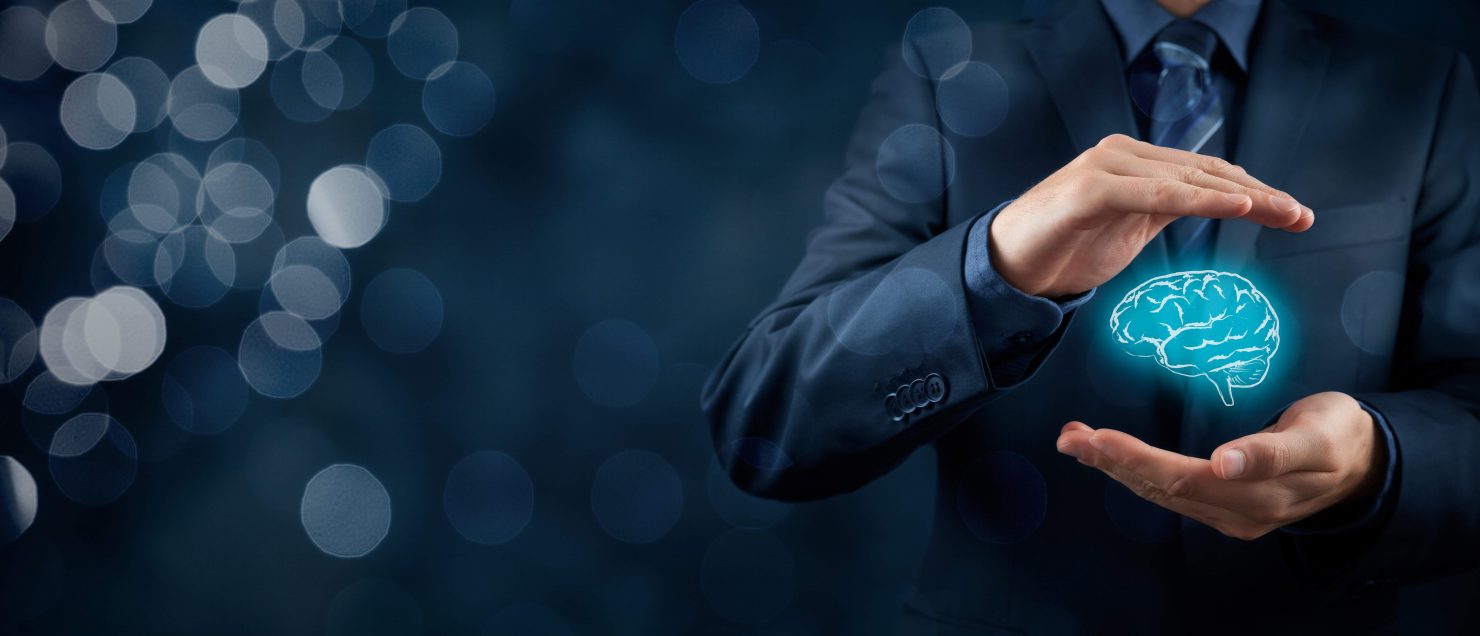 Data studio is a great tool that allows marketers to turn data into live, interactive reports and dashboards that are fully customizable and easy to share internally or with the clients.
If you are familiar with this product, you already know that Data Studio provides simple native integrations with other Google products but tends to ignore other advertising platforms such as Facebook or Bing. Luckily, using the Google Sheet connector allows you to add more data sources to your report. To find out how to do this please follow our step-by-step guide below:
Step 1 – Get your data ready in a Google Sheet
Download your Facebook, Instagram or Snapchat stats and add them into a Google Sheet. If you want to automate the data import and get your stats updated on a daily basis, there are a number of Google Sheets add-ons that you can try, Supermetrics being the most popular in the industry.
Step 2 – Follow the steps below to import the file into Data Studio
Open Data Studio and go to the Data Sources tab
Click the plus button in the lower-right corner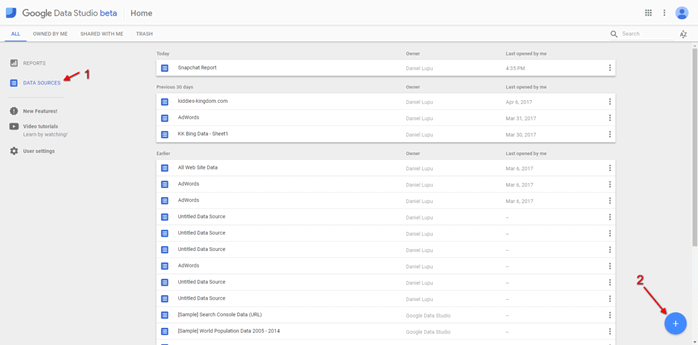 Under Connecters choose Google Sheets
Select the file you created previously
Click Connect
After you click Connect, Google will show you a list with all the fields imported from your file.  Click Create Report and then Add to Report.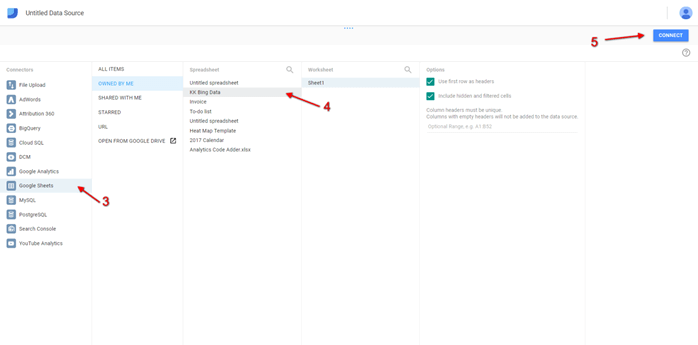 Step 3 – Start building your report
At this stage you have to decide what KPIs you want to report on and how you present the data: bar graphs, charts, line graphs and so on.
Data Studio has proved to be a powerful tool and it has definitely changed the way PPC reporting can be done!
If you need help with Data Studio reporting or any other element of PPC advertising, then please contact us for a free, no obligation PPC review and consultation with one of our PPC Experts.