Q4 Retail Promotions – Why You Should Play By The 'Rules'

It's not long before Christmas. You have retail clients who no doubt use Shopping campaigns, and no doubt will have numerous offers in this quarter of the year.
These offers come in various forms:
Black Friday
Cyber Monday
Flash Sales
Delivery Offers/Deadlines
All of the above are highly relevant in the busiest sales period of the year. The one I will focus on in this blog is flash sales.
What Are Flash Sales?
Flash sales, as you will know, are time-limited promotions, highly seasonal, such as Black Friday, Cyber Monday, Christmas – these three being the most critical for most retailers.
From personal experience I have managed many flash sales. There are several ways to go about it but experience suggests that using 'rules' will make the process of managing this much easier.
Google has a number of automation tools; the relevant one in this case is rules. Rules essentially allow you to dictate when to activate and pause elements of your PPC account. In this case we'll look at ads.
Why Should I Use Rules?
By being prepared you can create promotional ad copy well ahead of the time of the flash sale. You can use rules to activate and pause these ads as they begin and end.
The advantage of creating the ad copy well before the time of promotion is that you have time to make sure the ads are approved. The last thing you need is to upload new ad copy at the 11th hour only to find that it has been disapproved – something your retail client would not be happy about.
Step 1 – Flash Sale Checklist:
Ad copy created, approved by your client and uploaded in a paused state (for approval and for the automation process) well before the time of the promotion. The ads must be paused for the following to work
Labels – a great way to instantly identify the flash sale ads
Labels?
Labels are incredibly useful for managing ad copy. Let's say for example that your client wishes to promote "20% Off All Mountain Bikes" on just the 15th of December. The best thing to do based on the above is to: A, create the ad copy (well ahead of schedule and, approved by the client of course) and B, create a label that you can assign to the ad (let's say for example, "20% Mountain Bikes 15th Dec").
By creating a label you've made life easier for the next step – setting up rules to automate the activation and pausing of the flash sale ad.
Step 2 – Setting Up A Rule:
If you have labelled your flash sale ad copy you need to do the following:
On the Campaigns tab: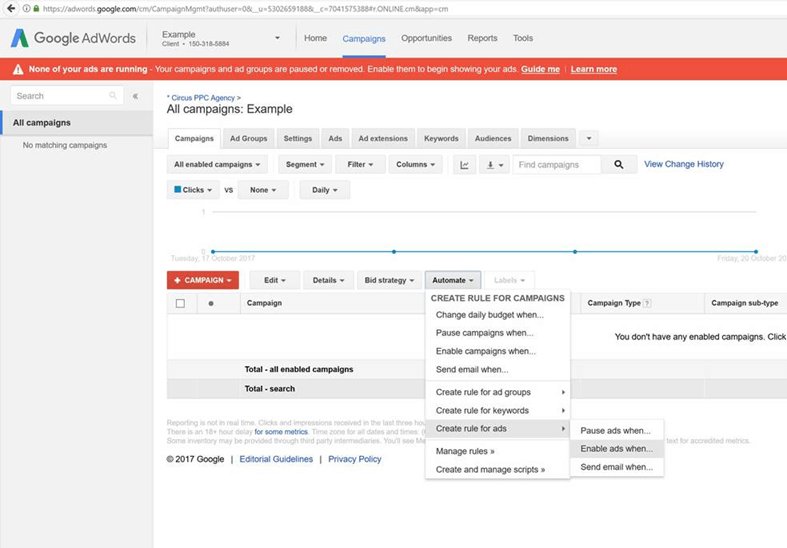 2 – Filter by label (drop-down next to 'Requirements')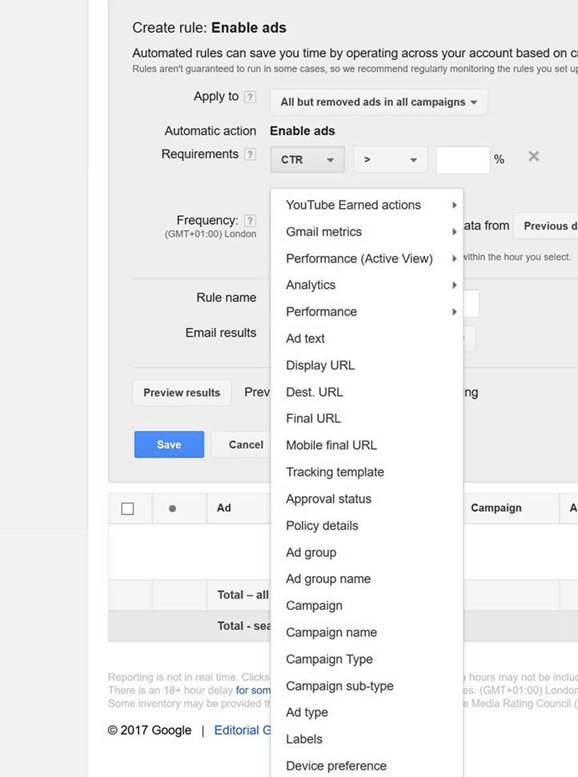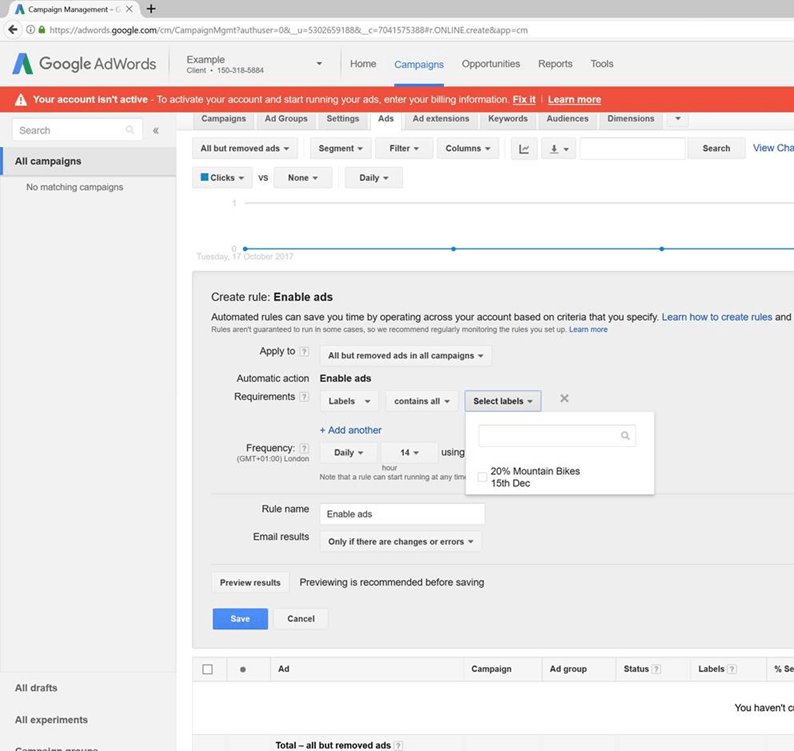 4 – Set the date & time you want the ads to show

Give the rule a name
Preview the results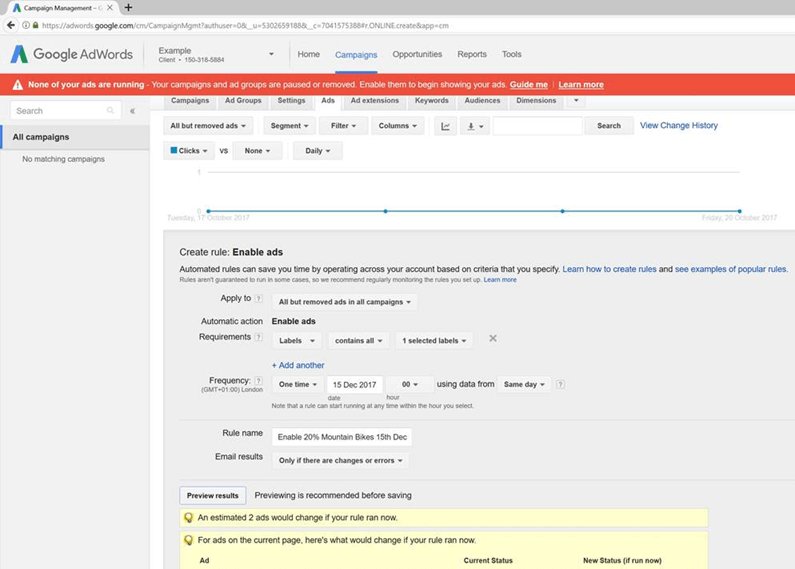 Use the same process to pause the ad at the time you need it to end.
Using this method you save plenty of time and make the process of managing flash sales far more efficient.
Using rules isn't necessarily limited to flash sales but this is an effective example of how they can be used.
Be sure to ask your client for a flash sale calendar well ahead of time.