Post-Prime Day; Analysis, Predictions & PPC Planning For Next Year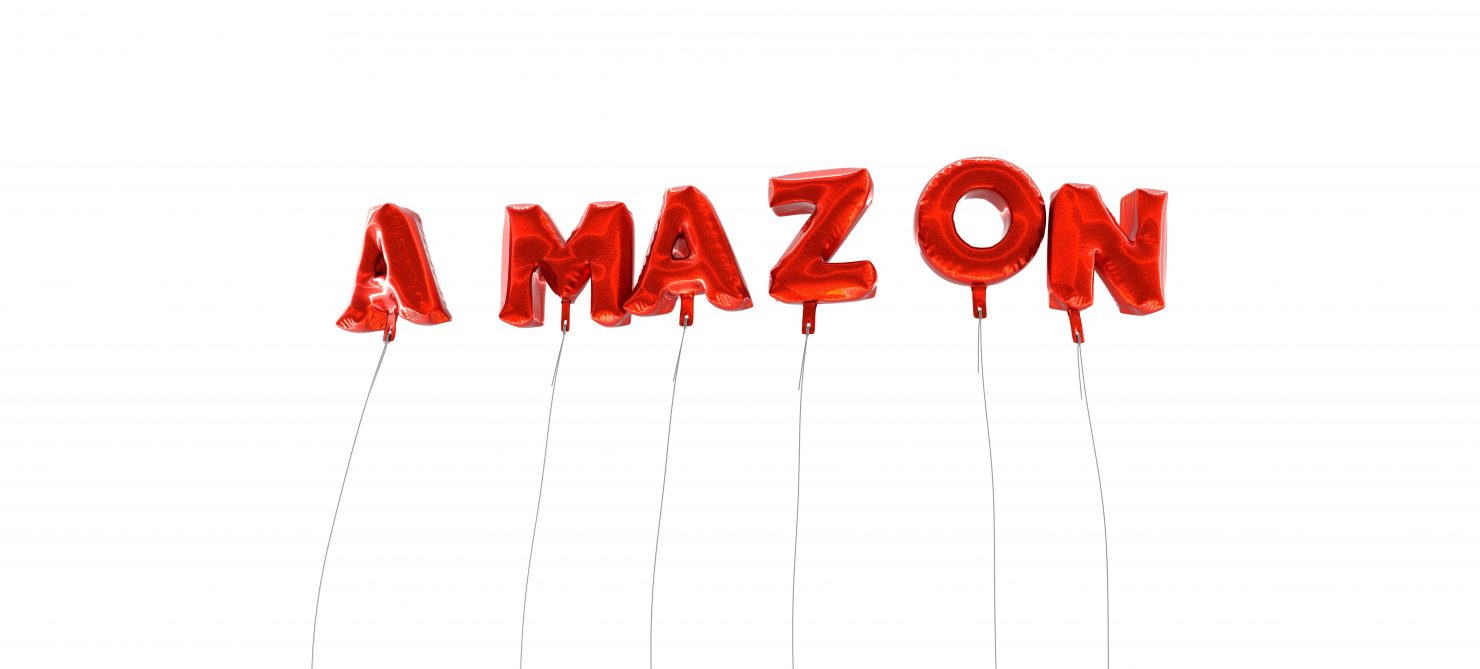 Amazon Prime Day has quickly become one of the biggest days of the year for the online retailer. Launched in 2015, the event marked a celebration of the 20th anniversary of the site but it's now in its 5th year and longer than ever.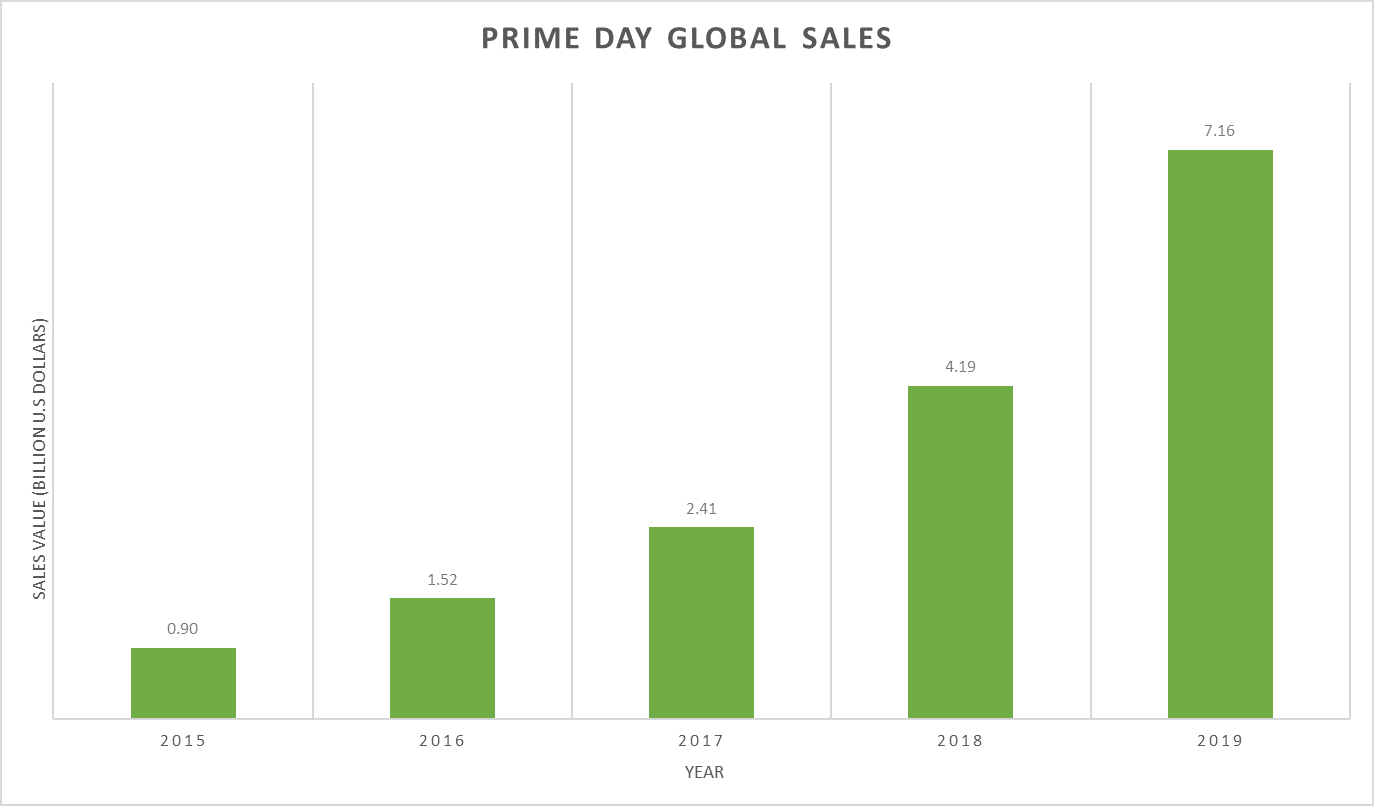 This year's Prime Day event took an estimated $7.16 billion from over 175 million items, a 71% increase in sales value compared to 2018. Beating both Black Friday and Cyber Monday combined, this year's event has been described by Amazon as "its biggest shopping event in history".
Analysis
With over 100 million Prime members globally there's a huge pool of opportunity for advertisers over the Prime Day period. We developed tailored strategies with our clients in order to reach the right members at the right time, to which we saw profitable results.
A client specialising in white goods saw the following results vs previous weeks;
Week on week there was 1147% increase in impressions

Bids were increased but we ensured all budget caps were lifted to allow for the natural uplift in traffic

Tuesday saw a higher volume than Monday which wasn't much of a surprise due to a higher sense of urgency with offers ending

The account recorded the best day on record for revenue
Compared to most recent peak times it saw 77% more revenue driven than Black Friday and 156% more than Boxing Day

As expected, CPC rose following our aggressive bidding across the account

However, this was counterbalanced by our average order value increasing by 30%, meaning each sale was more valuable

Click-through-rate took a bit of a cut, sitting 40% under where we were in the lead up to that week
Overall during Prime Day, we generated 892% more revenue compared to previous weeks at an ROI of just under 1000%, a huge couple of days for sales.
However, it's important not to forget other marketing channels during this time. We have seen affects of Prime Day amongst our accounts as a result of the natural increase of users online. The same client saw a 32% increase in Google traffic, but conversion rates dropped off by around 50%. Customers find deals on Amazon, perform research on the brand's own site, then return to Amazon to buy the product at sale price as it's not discounted on site. So, despite driving huge revenue through Amazon, you may want to consider options for your other channels in order to not let them suffer during that period.
Predictions
Despite seeing record highs for Prime Day, we may eventually start to see some saturation as rival sites capitalise on what is now an established peak time for retail.
There's a halo-effect on ecommerce as a whole, as the event provides free marketing for other retailers who are starting to showcase their own competitive offerings. Multiple sources have predicted that revenue could lift up to 80% for non-Amazon retailers during the Prime Day period, so definitely one to incorporate into the wider PPC and marketing strategy.
Nonetheless Prime Day will continue to see revenue growth within the Amazon platform, most definitely entering double-figure-billion territory in 2020.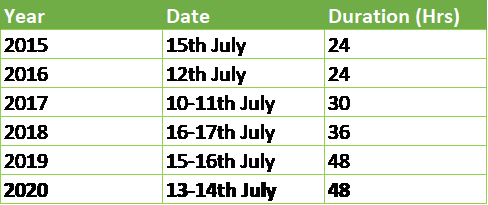 Although day of the event has changed over the years, it's kicked off on a Monday since 2017 and through Tuesday where it's increased to over 24 hours.
Our prediction for next year is a 48-hour event running from 13-14th July.
Planning for next year
Amazon hosts a number of deals all year round, but these two are particularly important for Prime Day preparation:
Deals of the Day (deal that lasts 24 hours)
Lightning Deals (limited time and limited stock offers)
One step which seems the most obvious, but many retailers fail to set up early enough, is sorting these discounts on products. Once you've decided how many and what your deals are going to be, you'll need to register them with Amazon; there is a criteria that your products need to hit, followed by a reviewing process for approval.
Increasing your bids and budgets comes next. Planning how much to set bids at should be based on your value per sale against the expected uplift in conversion rate. Depending on what your main aim for this peak time is, you can then go on to continue increasing bids (which may end up being necessary anyway should your competitors ramp their bids harder).
As we know Prime Day traffic drives traffic with higher intent-to-buy so capturing as many clicks as possible from the right kind of users is imperative. With CTR potentially dropping 50% you'll need to take a very targeted approach when prepping your account. Using the most relevant products, keywords and thorough negative keyword lists will help this.
Conclusion
Live across countries in USA, Canada, Europe & Asia, Prime Day is now a globally recognised peak time for retailers and with the numbers speaking for themselves, this event has quickly become Black Friday's Q2 counterpart. Amazon's event is no flash-in-the-pan, but a prime opportunity for online marketers to take advantage of the organic lift in online traffic and boost sales, whether they are live on the platform or not.
With the Amazon Advertising platform steadily becoming one of the bigger players in the online advertising world, PPC has become a huge part of retailers' strategies
With their advertising platform steadily becoming one of the bigger players in the retail PPC world, retailers are now weaving this into their Amazon strategies more and more. Amazon's newer targeting options have increased ways for your products to be seen, thus gaining more exposure to new users. No doubt there will be new feature releases on the horizon that will be advantageous for Prime Day 2020.
If you are wanting to prepare your Amazon strategy for next year and don't know where to start, don't hesitate to get in touch.