Maximise ROI Through PPC: Strategies For Ecommerce Brands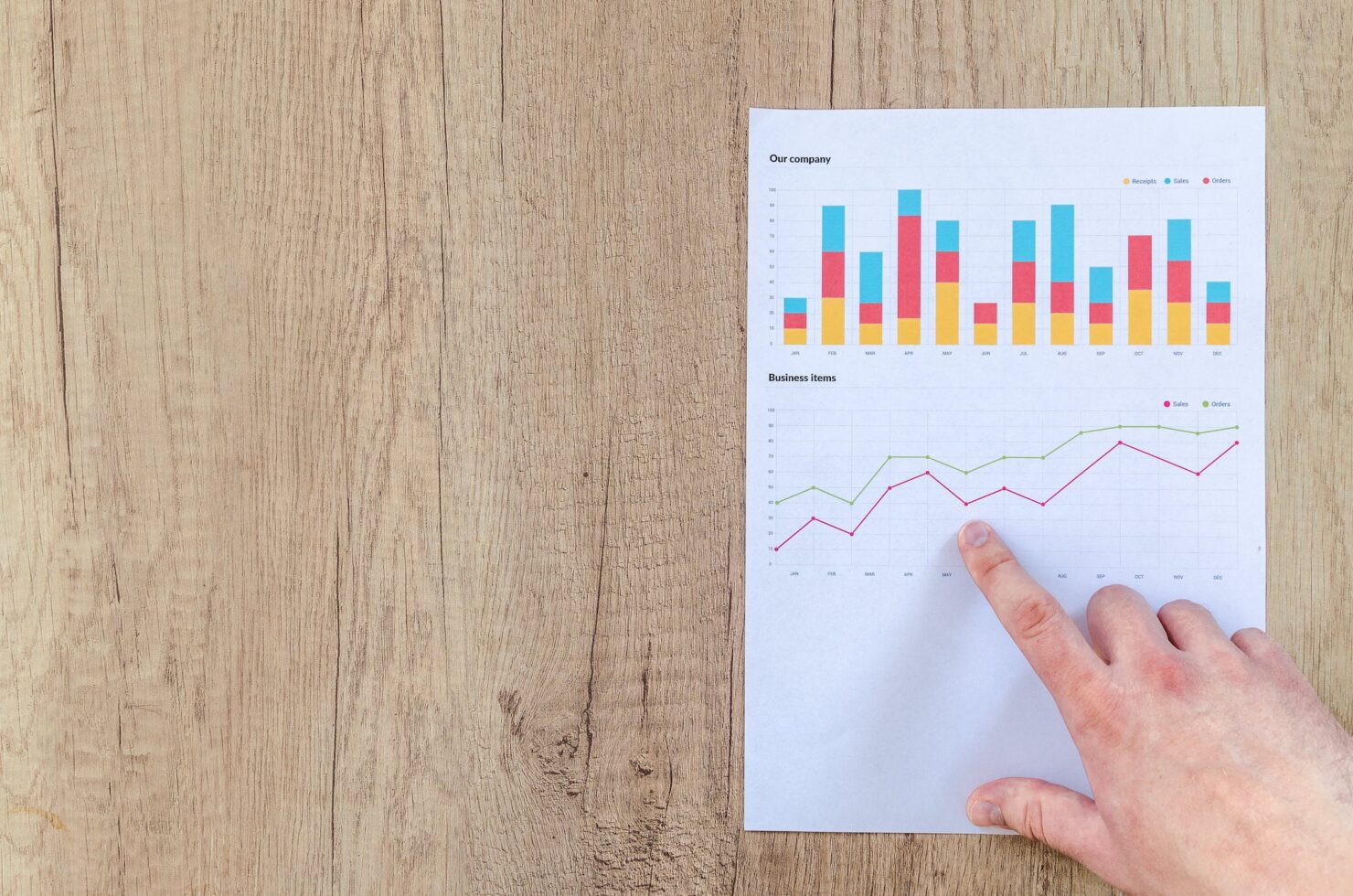 Contrary to popular belief, having a set PPC budget doesn't mean that you can't see growth from PPC activity. Read on to discover the steps you can take to maximise ROI within a set budget – ultimately helping you to deliver better business outcomes, and prepare you to invest more into PPC in the long run.
Typically, the challenge of any PPC campaign with a set budget is working out how to best and most efficiently use the budget to maximise ROI. It can be challenging to balance a set budget across product inventory, categories, and associated keywords. Often, the quest to ensure coverage across everything, this can often result in not-enough coverage for anything, negatively impacting overall ROI as inefficiency creeps into campaigns.
Where to Focus Set PPC Budgets
Despite the challenge that comes with working with a set budget, there are a number of things that those working with set budgets can do to optimise ROI. Here are some of the non-negotiable steps we take as a PPC agency:
Remove Budget Wastage
Review where budget is being wasted/misdirected. Doing so can help to maximise ROI through intricate management of budget inefficiencies. This can be done by using your KPI's e.g. COS, CPA, CPC or any other key business outcome metric and reviewing your PPC performance against that KPI across the following areas:
Data attribution
Automated bidding
Network selection
Devices
Days of the week/hours of the day
Locations
Campaign view
Keyword view
Search term view
Product view
Look for areas of high variance from your KPI, whether good or bad. Good represents pockets of opportunity, whilst bad represents areas of budget inefficiency. Don't forget to watch out for telltale warnings such as campaigns that are limited by budget or spend on search terms that don't relate to what you're offering.
Cost-Effective Keyword Research
When building an account up, it's important to conduct intensive keyword research in order to find what works best for your business and your budget. Limited funds mean that you may not always focus on all of the keywords you want to show for, so exploring more refined keywords might be a more cost-effective way of reaching the right audiences and seeing desired CVR.
For example, you might not have the budget to appear for 'buy laptops,' but you may have the budget to appear for 'buy dell 15inch laptops.'
However, recent Google changes mean that it doesn't have to be a case of bidding on longtail keywords or nothing – you can still appear for shorttail, high volume keywords at certain times at a cost-effective level. The best way to do this is to ensure that automated bidding is set at the right levels.
Another way to avoid wasted budget is to keep an eye on, and continuously update, negative keyword lists.
Due to the need for accuracy, the keyword selection journey does take time and testing, but once this is complete, you'll have a much clearer, much more effective keyword strategy in place.
Maximise ROI With Competitor Analysis
As part of your cost-effective keyword research, it's important not to forget about the power of competitor analysis. Having a list of 5+ competitors allows you to utilise research tools such as SpyFu and ahrefs to discover the PPC and SEO keywords that your competitors are displaying for.
Export these into an excel document, and filter out the keywords that more than 60% of competitors are displaying for. These are the keyword candidates that can and should be tested in your PPC campaigns to drive incremental volume and maximise ROI.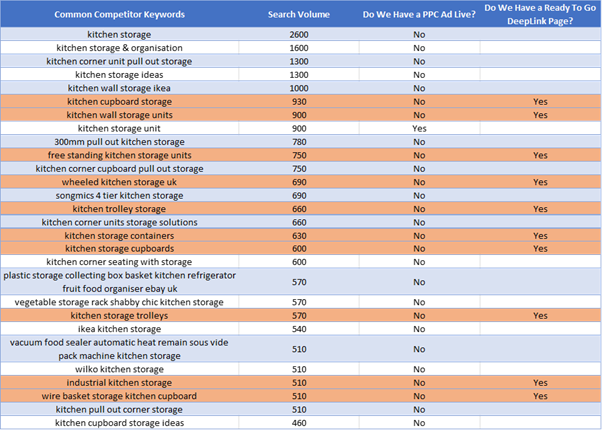 Don't Forget About Bing
Naturally, a lot of focus and spend will be directed towards Google due to its monopolisation of the market. However, it's important not to forget about Bing, as it can deliver a high ROI at a low cost – with some smaller budget businesses spending a significant percentage of their budget on Bing due to a lack of competition.
In fact, we've seen some clients' accounts perform much better on Bing than on Google.
The Most Important Step to Maximise ROI
There's no replacement for regular data-led reviews and adjustments. Whilst the previous steps will help to maximise ROI, constant monitoring of your account is essential to continue to drive growth and remain ahead of the game. As a specialist PPC agency, we regularly review keywords, and audit data frequently to ensure that accounts are running as efficiently as possible. Ideally, as a brand owner, you'd partner with an agency that has the resources to deliver this. However, if you're looking to audit your PPC internally, these kind of reviews should be carried out on a monthly basis.
Case Studies: How We Maximise ROI
As a PPC agency working across a range of brands from different industries and with varied budgets, we've seen that budgets of all sizes can benefit from this approach to maximise ROI.
The Lighting Co
Circus PPC Agency recently began working with The Lighting Co – the UK's premier lighting retailer – on their PPC strategy, taking over the account at the beginning of Q2 2023 and already seeing some incredible quarterly uplifts in both spend and ROI.
During our first full month of account management, we drove more revenue than in the previous four months combined, making it the highest months for sales in 2023 by 192%. Since then, we've further surpassed this record sales month by another 46%. So far, we've reduced COS by a whopping 50%, and are continuing to work towards our client's goal COS.
Comparing Q1 and Q3 2023, we've seen:
200% spend increase
78% ROI increase
331% sales increase
434% revenue increase
Read more about how we've helped our client to drive growth and maximise ROI here.
Spirits Kiosk
Since August 2020, Circus PPC Agency and Spirits Kiosk – a one-stop drinks distributor – have worked together, seeing gradual YOY growth ever since.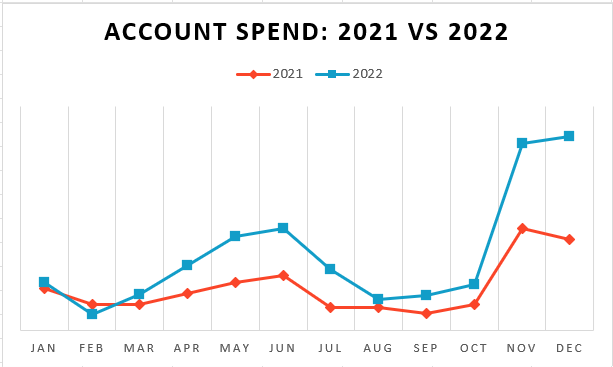 During Q1 2021, we exceeded the client's ROI expectation by 60%, leading to a 49% increase in spend for Q2. Since then, we've continued to deliver on KPIs, driving growth for the brand and to this day still work on the account – which has hugely increased monthly spend over the past couple of years.
The growth we saw when comparing our first full year of work in the account (2021), and our second year (2022) included:
36% ROI increase
78% spend increase
143% revenue increase
162% conversions increase
Essentially, proving ROI for Spirits Kiosk drove business growth and helped the client to better trust the results that can be garnered from PPC, leading them to increase budgets and continue to grow.
Final Thoughts: Maximise ROI Optimisation with Limited Funds
Understanding and applying the most effective methods of budget management when it comes to set budgets within PPC can be a long, and often tedious, process. However, it takes an intricate and detailed strategy to work with set budgets without wasting spend.
Unlike bigger or uncapped budgets, there's much less room for error than limited budgets, so getting it right first time and then staying on top of the developing data trends is important in order not to waste budget and resources.
This can be achieved internally through structured and repeated diligence on a monthly basis, but having expert guidance from experienced professionals will save you time, effort, and money in the long run due to the knowledge needed to develop an intricate strategy that works for you and your business in the ever-changing landscape of PPC.
What To Do Next
Stay Up To Date
We publish expert guide content like this every month. Follow us to stay up to date: LinkedIn, Facebook, Instagram
Let Us Help You To Maximise ROI
Everyone is busy – if you are stretched too thin to be able to audit your own activity, let us help! We offer a complimentary world-class PPC audit that will benchmark you against 15 key pillars of PPC success. It's packed full of actionable insights and will categorically highlight your areas of PPC inefficiency and opportunity, getting you on the road to better ROI. Contact us now to find out more.