Increasing CPCs – why are they so high right now?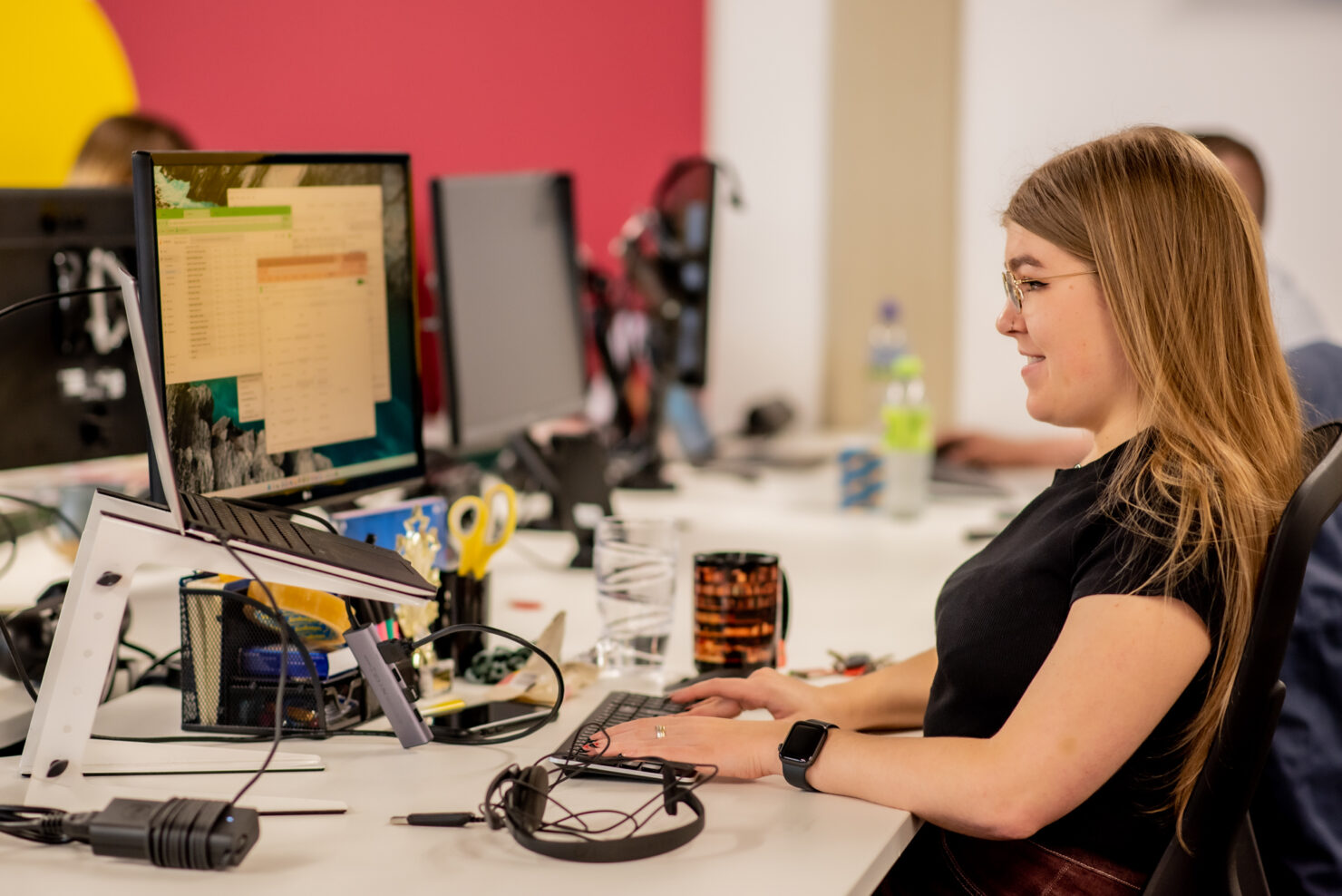 And how can I stop increasing CPCs from hurting my ROI?
For advertisers, it's no secret that the current and continuous increases in CPCs is worrying and rapidly changing the success of PPC campaigns for businesses.
The good news is that, right now, this is a problem being faced by the industry as a whole.
The bad news – there's no sign of it improving anytime soon.
So, why is it that CPCs are so high right now? And is there any way to combat these changes to maintain ROI?
Commercial Director, Ahmed Chopdat, addresses the challenges faced by both businesses and PPC experts alike, and what they can do to ensure that said challenges are managed effectively and in a way that doesn't permanently damage account performance.
"This time last year, we were in the midst of a pandemic, so there's no way for advertisers and PPC experts to fairly and accurately compare account performance. Businesses did what they could to survive and remain profitable, and consumers had a completely different mindset when it came to spending."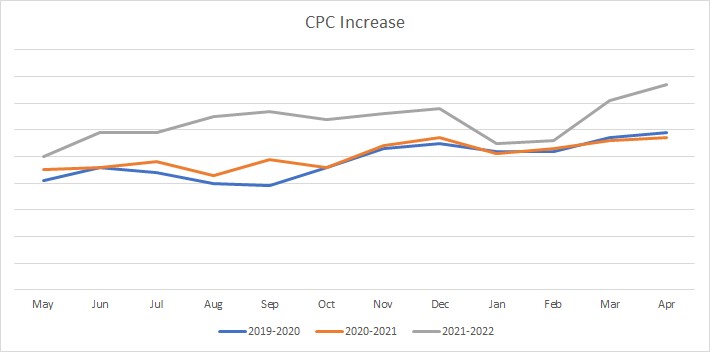 Increased Competition
The amount of ecommerce websites is constantly increasing, and following a period where purchasing goods online was the only way to do so throughout the COVID-19 pandemic, it seemed like the sensible avenues for many businesses to explore.
Now, it appears that the soaring success experienced by businesses has begun its descent back to earth, with markets having become saturated and extremely competitive as demand has returned to the level it was at before the pandemic, or arguably reduced even further.
It's important that PPC experts and businesses alike don't only remain up-to-date with changes in PPC and advertising, but relevant industries and the changes and trends that might be affecting them. Competition is fierce, and the more you know, the more you're able to influence the outcomes of your campaigns.
"One of the biggest challenges being faced by PPC experts at the moment is the frequent changes being made to best practices across channels that we utilise on a daily basis. It can completely interrupt the way we operate as both individuals and businesses, and time and resource is required to remain up-to-date and educated around these best practices."
Everchanging Best Practices
Consistent changes and updates to the way we work has become a minefield for PPC experts to navigate as they're faced with the additional challenge of keeping up with the latest trends and best practices. Alongside increasing CPCs, these changes add another layer to the challenge that is helping businesses to remain profitable and stay on track with their business goals and objectives.
Unfortunately, this is just a part of the consistently advancing digital world we live in.
PPC experts, now more than ever, need to be at the top of their game when it comes to the changes and updates in best practices, trends, and industry news. In turn, this will hopefully put you one step ahead of competitors when it does come down to bid strategy, campaign success and maintaining ROI.
"What's easy to forget is the huge increases to the cost of living, energy and fuel prices, which has consequently, had a significant impact on the way that people are spending. Most people don't have the same amounts of disposable income to spend on wants opposed to needs – making it harder for businesses to push online sales."
Cost of Living and Drops in Demand
Due to the inflation rate currently forecasted to peak towards 9% this year, many are finding they have significantly less disposable income to spend on wants, rather than needs.
In March 2022, '83% of adults in the UK reported an increase in their cost of living,' with rising costs of consumer goods, energy, and fuel affecting households financially and as a result, leaving them with much less to spend. In addition to this, further increases are expected, meaning that this will only become more of a problem.
Advertisers and businesses facing difficulty as a result of these increases might believe that pushing aggression in areas where CPCs are high is the best way to address these issues. In reality, looking at alternative avenues of revenue could be a better option, as whilst PPC is huge channel, it might not be the best performer at the moment. Focusing on and improving other channels could help with any losses in revenue or reduced ROI during a fragile period for PPC marketing.
All in all, the current state of PPC for businesses and advertisers alike looks to be frustrating, and the bleak reality is that it's likely to get worse before it gets better.
For those working with PPC agencies or experts, make sure that you're on the same page and remain agile and adaptable in order to meet requirements and deliver a strategy that helps your business to remain profitable.
For PPC experts, it's important to remain up-to-date and aware of the constant changes to best practices, and to understand and accept the external factors associated with increasing CPCs and a potential fluctuation in campaign success, so that you can best explain this to clients and avoid frustration at changing account performance. There's also a lot more changes coming from all of the search engines – especially for tracking – over the next few months, which will most definitely have an impact on the way PPC experts work going forward.