How to turn your website traffic into customers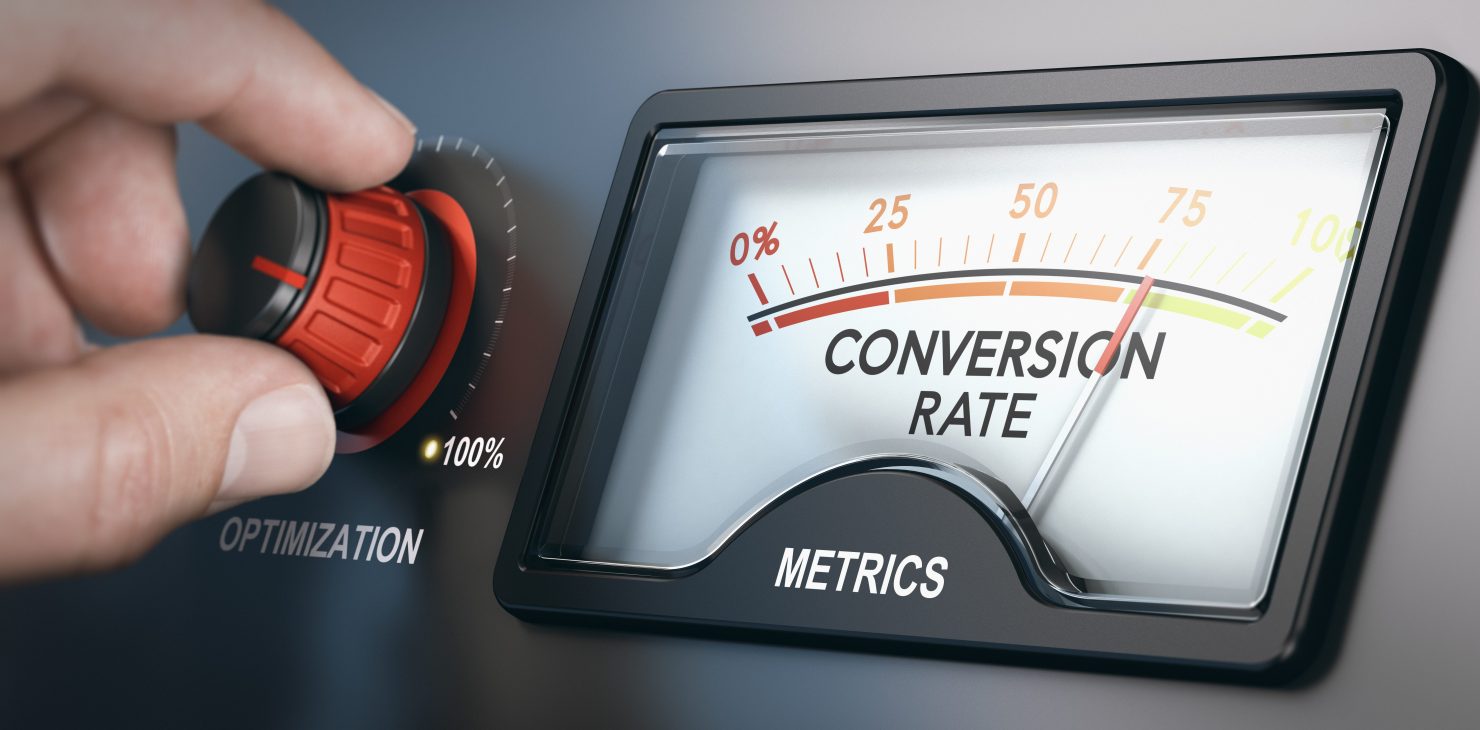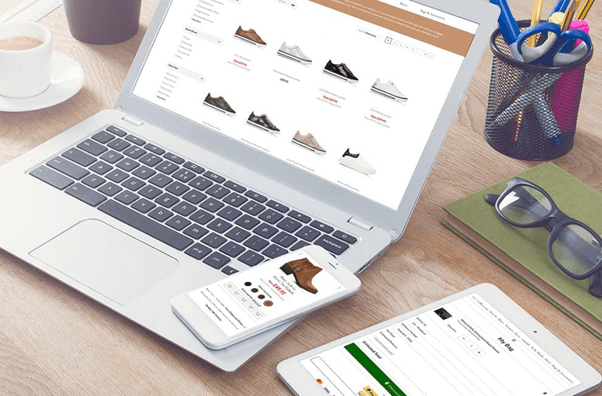 After putting time, money and effort into your marketing strategy you don't want to lose out by having visitors leave your site at the last minute without converting.
That's where conversion rate optimisation tools come in.
Offering a variety of ways to personalise the customer journey, benefit product discovery and increase not only sales but average order value, CRO can take your PPC and paid social efforts to the next stage, helping you on the journey to achieve long-term growth.
What is eCommerce conversion rate optimisation?
Simply put, eCommerce conversion rate optimisation focuses on increasing the percentage of your website traffic that makes a purchase.
With the average eCommerce conversion rate currently standing between 1 and 3%, tracking your conversion rate helps you to understand where customers are making desired actions on your website.
No matter how good your PPC campaigns are, spending time, effort and budget directing traffic to your website doesn't mean they will complete the purchase. You don't want them to fall off in the last step.
CRO is the final step in your marketing toolkit to enhance your website's growth so make sure you're making the most of it.
What causes low conversion rates?
We've all been there. You're driving traffic to your website, visitor numbers are up, but your sales aren't increasing.
This could be due to a variety of factors and is what makes optimising your site for conversions so crucial.
The layout of your website forms the users' impressions of your brand in a matter of milliseconds. If your website has poor site navigation, slow search and doesn't guide the users through the relevant pages you will quickly lose visitors.
You may not be capitalising on opportunities to re-engage customers who are showing signs of leaving, also known as exit intent.
Personalising the customer journey with Behavioural Overlays can not only encourage customers to remain on-site but also offers the opportunity to increase average order value and potentially save a vast amount of conversions that you may otherwise have lost.
If shoppers do make it as far as the checkout page, however, your work is still not over. A lengthy checkout process with multiple forms and complex layouts could mean shoppers discard their basket just before purchasing.
How to improve your conversion rate with Salesfire
Once you've identified the areas for improvement you can focus on personalising the customer journey and increasing the conversions for your website.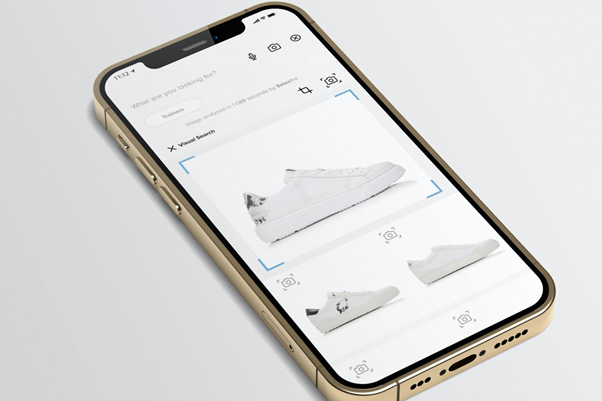 Product discovery
To encourage shoppers to stay on your site, you need to make it as easy as possible for them to find what they're looking for.
That's where product discovery comes in.
Getting the right product in front of the right customer as quickly as possible is made easier with AI-powered search functionality.
Leading the way in eCommerce technology, Visually Similar Search helps connect shoppers to their ideal products quickly and accurately.
Driving 6.4% of eCommerce revenue, Visually Similar Search shows alternate options if a product is out of stock as well as showing all available similar products to deliver the right item at the right time.
Customers can upload their own inspiration or crop down to specific shapes, colours or patterns to quickly unite them to their ideal product.
Optimising your search bar is also a quick win for your conversions.
Customers expect an instantaneous experience when it comes to online shopping, so the speed and accuracy of your search bar matters.
It keeps users on your site and connects them quickly to their purchases, increasing the conversions through your eCommerce store.
With a 16% uplift in conversions, Site Search works hard to attract attention and direct customers through the customer journey. Search promotions can also be implemented to lead customers to popular categories, promote sales and encourage newsletter sign-ups.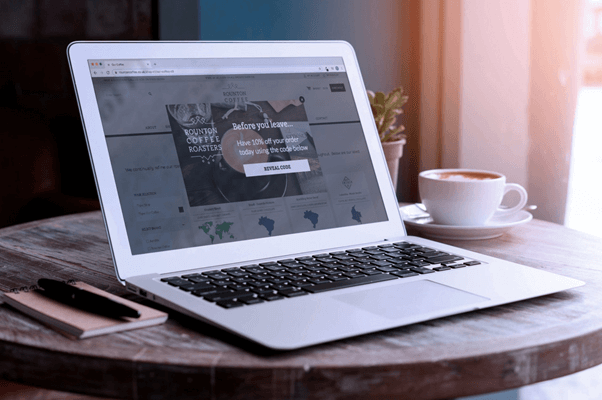 Capture abandoning users
Once you get customers to your site, make sure you're doing everything you can to prevent them from leaving.
One way to do this is by creating urgency with a Prompt to incite further action from your visitors and encourage them to add an item to their basket.
Instil a sense of urgency by alerting the customer to the number of purchases on product pages and showing limited time offers such as free delivery to encourage shoppers to quickly add to their basket before time runs out.
If your shoppers are abandoning their baskets at the very last minute, however, then Behavioural Overlays can complement your eCommerce strategy with an average 115:1 return on investment.
Using mouse movements to detect exit intent, Salesfire's Behavioural Overlays work to capture and re-engage shoppers before they leave your site for good.
With 90% of customers saying that free delivery is their main incentive for shopping online, Dynamic Basket Overlays can trigger reminders based on the current value of your shopper's baskets to encourage them to add items to their cart and reach the free delivery limit, helping to increase average order values.
Offering a variety of incentives from discounts to encouraging newsletter sign-ups, Overlays can regain shoppers' attention and encourage checkout completion.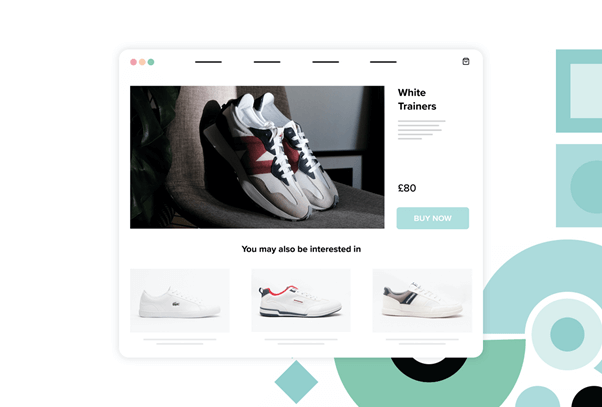 Personalise every step of the user journey
Customers expect eCommerce personalisation as standard.
Every customer wants to enter a shop and be presented with their favourite items, finding everything they need in a matter of minutes.
By offering personalised product recommendations throughout the customer journey you can inspire further purchases and promote cross selling opportunities, working to increase your average order value whilst keeping your customers engaged with relevant products.
This is achieved by dynamically showing content, media or product recommendations, based on browsing behaviour, purchase history data, demographics and psychographics.
Recommendations can also be added to checkout pages to encourage impulse purchases and help build bigger baskets.
Personalising the customer journey minimises the steps between a shopper and their conversion whilst also providing the opportunity for cross-selling and upselling products.
With a selection of agile and adaptable conversion rate techniques your website can work harder to turn the traffic it receives into paying customers.
If you're interested in learning more about these Conversion Rate tools you can book a free demo now or contact us by emailing us at enquiries@salesfire.co.uk or call on 0204 505 9040.
Guest Post by Kelly Aitkin from the Salesfire marketing team.