How To Increase Conversion Rate: Panel Recap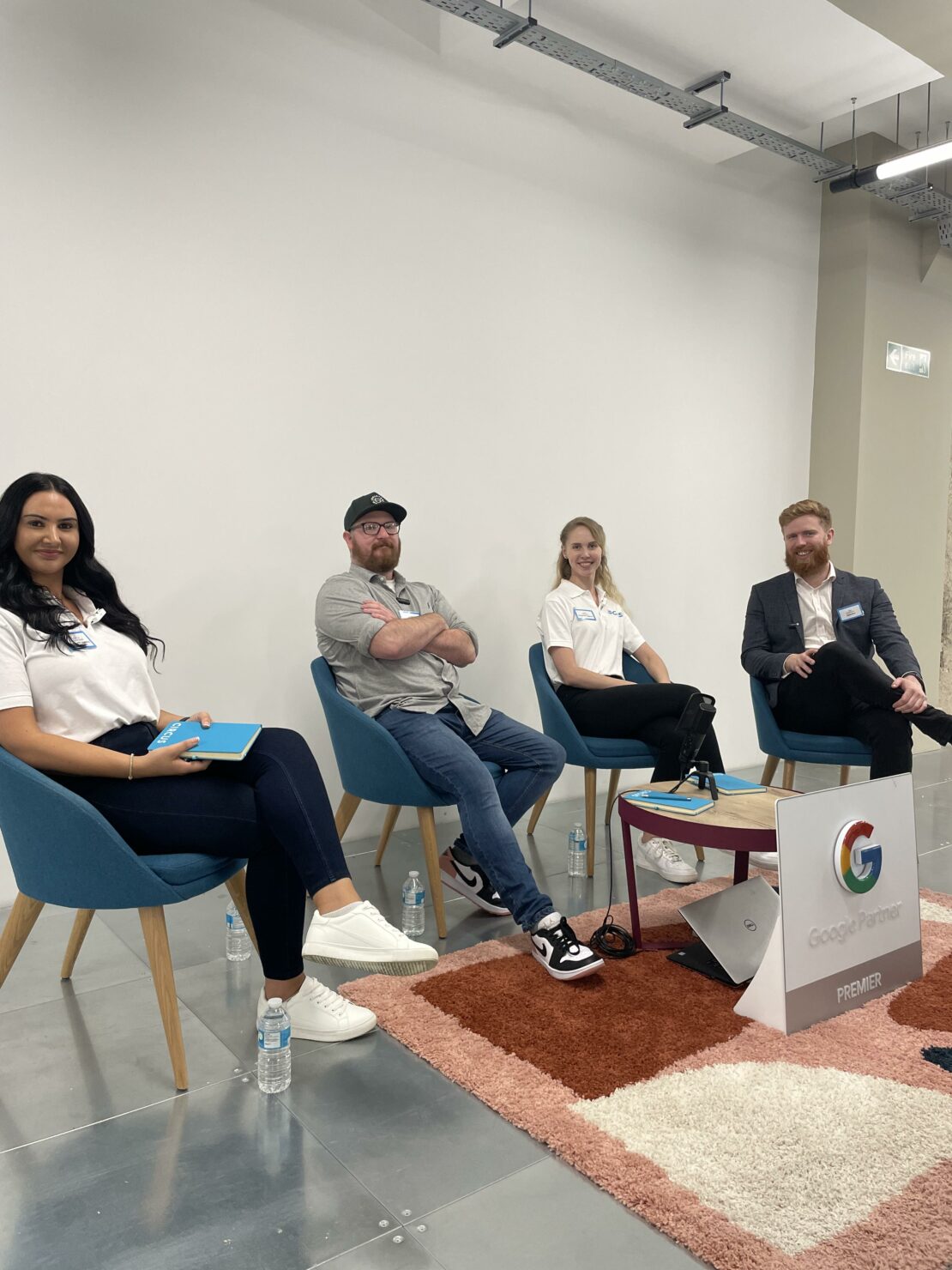 Last week, Circus PPC Agency hosted a panel event as part of Leeds Digital Festival exploring CRO and its effectiveness from the standpoints of a product feed optimisation specialist, PPC agency, and on-site tech experts. Read on to find out more how to increase conversion rate.
Panel host, Donya Broadhead, began the discussion keen to delve into the cost-of-living crisis and the impact it has had across the different sectors of panel guests, reiterating how tricky the past couple of years have been, and how consumers are becoming more and more savvy when it comes to deciding how and where to spend their money.
Then, the panel discussed their experience of CRO within their own individual industry sectors, where they also answered audience questions and provided key insights into what can be done to better increase conversion rate.
Increase Conversion Rate With These Key Takeaways
Feed Optimisation
John Cave founded Shoptimised – the UK's fastest growing feed optimisation platform, and shared some of the trends that he's seen during the cost-of-living crisis.
"One of the big changes we've seen through search in an increase in people that are looking for cheap, discounted, promotional and we're those search terms through a lot of reports. We've seen it on different spectrums and different sectors. So right across the board, you see that luxury doesn't really seem to have slowed down at all due to the audience and because people have got lots of income. The people at the other end of the spectrum are having to be a bit more savvy about what they're spending."
Account Optimisation
Inny Vaiciute, PPC Expert at Circus PPC Agency, has worked across a range of both eCommerce and lead generation clients, and shared the importance of targeting the right audience, and doing so effectively, in order to improve conversion rates.
"Really understand your audience. If you want to optimise for them to buy something from your website, then you have to understand how they think in order to persuade them with website content and highlight why they should buy from you. You should understand how your specific audience refer to your products – because you can say trainers, you can say sneakers and there are so many different synonyms for a single product and different types of people might use different words. So it's really about understanding your audience, understanding how they communicate, how they think, and then using that information to persuade them to buy from your website."
Website Optimisation
Tim Mawson, Head of Partnerships at Salesfire, shared his thoughts about the impact of third parties and how they can help to optimise your website to drive as many conversions as possible.
"The biggest thing for me in terms of success is to do with understanding what adding a third party to your website can do. The biggest thing we found is that if a person engages with your site search on the website, there are two and a half times more likely to convert. Then, by the time you factor in things where you can add in like voice and image search, which the younger generation are keen on brining to mobile use. It's about catering again to that specific audience, market, and demographic and being able to understand what you can provide as tools on the site to make conversion flow a little bit better."
What Else Can Be Done To Increase Conversion Rate?
The panel finished with their top takeaways from the discussion:
John: Nail Your Strategy
"Know what you're working towards and make sure that everything lines up between what you're doing with your feed, to what you're doing with your marketing, and then what you're doing on your website. If you understand what your strategy is and everyone – your partners, agencies, softwares – are aligned, then everyone can work in unison."
Inny: Let The Results Guide Your Spend
"As PPC Experts, we can take you in the direction you want to go, but if you get there and don't like the results, it's time to find another direction. So, find out where your money is going and where it is you want it to go, but always be open to questioning your own judgement."
Tim: Keep On Testing
"Test and actually evaluate what you're doing and look at how people from different traffic sources react differently. If someone's coming from TikTok, they need a completely different type of messaging to someone coming from Google Ads. Being able to understand that there is a time to appreciate the strategy you have but also a time to adapt, is key. Once you can differentiate between the two, you can go ahead and create a strategy."
Now more than ever, effectively optimising conversion rates is becoming harder for businesses as they fight to remain ahead of competitors whilst consumers are more clued-up than ever when it comes to their purchasing habits. Listen to the whole panel discussion on our YouTube channel here.