Google ads is down – What do I do?

It has happened a few times recently where Google ads has been down as well as other advertising platforms. If it is down, what can you do in that time which would be a productive use of your time?
We saw plenty of posts the last time it was down where some people were sat twiddling their thumbs waiting for it to be back up. There really is no end on how much time you could spend on most PPC accounts to continually improve the performance.
What some people think the journey for a PPC account setup looks like:

What the journey actually looks like: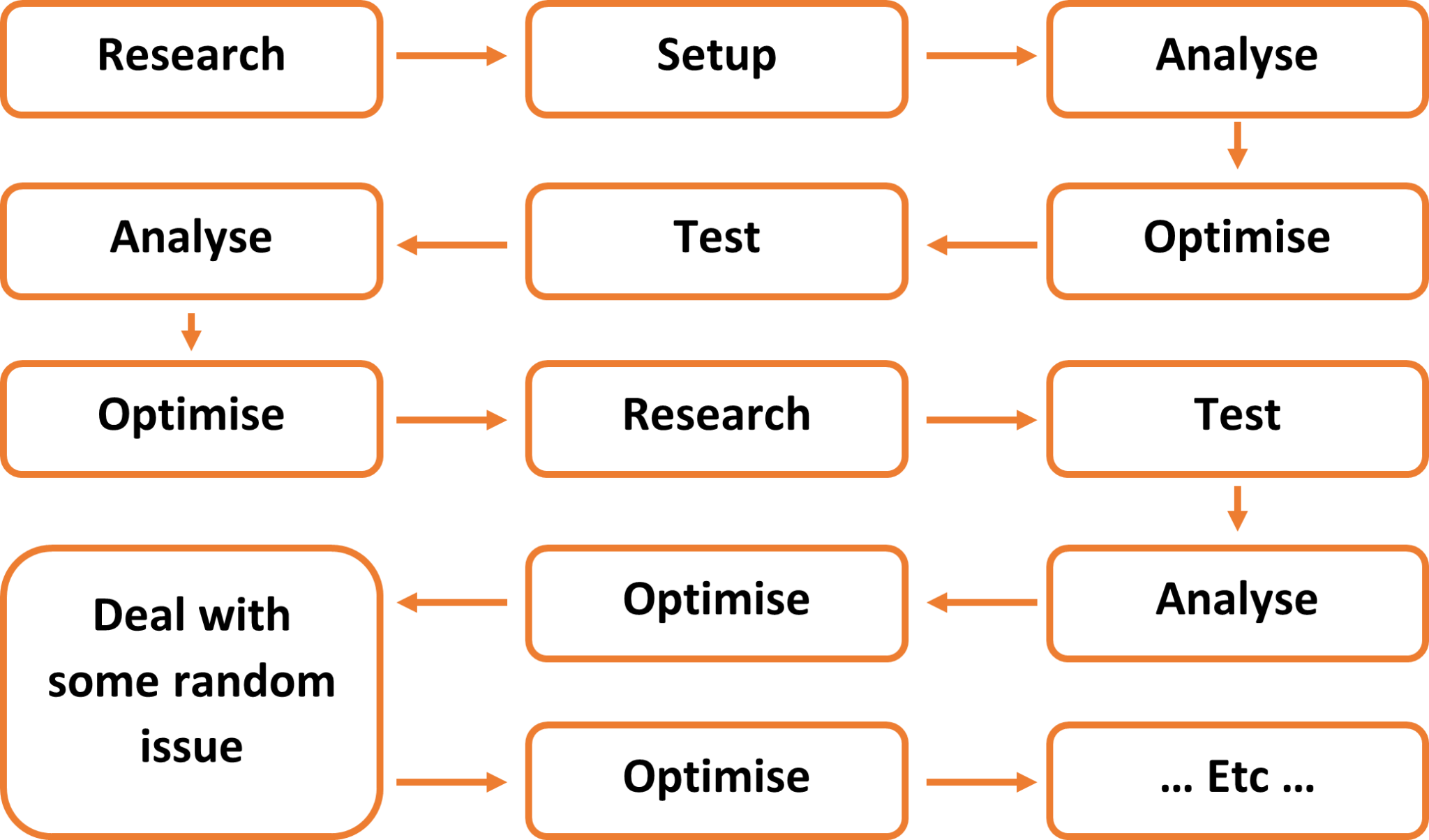 Getting back to the main topic of what you can do outside of the actions you would do on the engines. This is by no means an extensive list …
Analyse the data you already have. Assuming you have been downloading data daily for your accounts and you have a wealth of data which you can analyse already. You may also have data in other systems you may have that you can analyse.
Take a step back and understand if your strategies are helping you achieve your long-term goals. Take this time to reflect on what you are currently doing.
Start planning new campaigns.
Are you live on other engines already? Work on them.
Are you not-live on any other engines? Perfect time to research them.
Discover new keywords – find new keywords using the tools outside of Google ads.
Update your product feed – are you using a tool to help you with updating and testing your product feed? This should be quite an easy thing to test with a tool.
Competitor research
Check your location data – this may be on a backend system or on Analytics.
Check your ad scheduling data.
Landing page analysis – you may need some data already for this or pull data from analytics however this is always worth looking at.
Update your reports – do your reports give you the data you need in a concise manner and in an actionable format. If not, this is definitely something you should look at.
I have only provided 12 actions above. The list of things you can do on PPC however is never ending. You never run out of things you can do on PPC.
As you read the list you probably thought, I do not need to wait for an engine to be down for me to analyse a lot of this and should be doing it anyway. In which case you are absolutely correct. You should be doing these things anyway and at Circus we pride ourselves in not being very narrow minded with our approach to PPC.