DO YOU UNDERSTAND THE RETAIL CONVERSION FUNNEL?

To get the most out of online advertising spend it's important that you understand what your potential customers expect and ensure that your delivery matches their expectations. A significant gap between expectations and delivery can result in increased bounce rates, reduced engagement and wasted traffic/spend.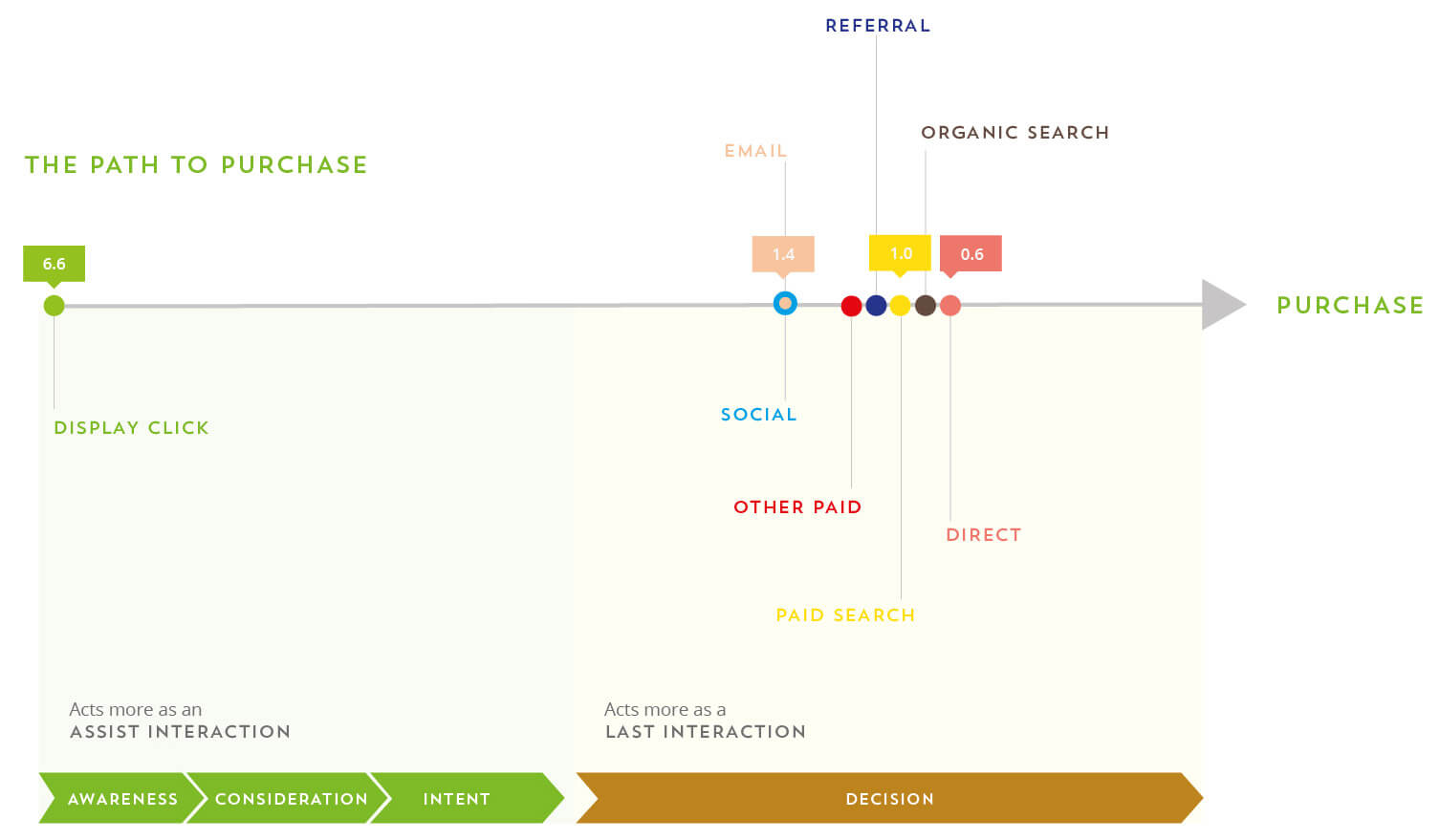 Google Industry reporting uses an index of thousands of AdWords and Analytics accounts to provide useful insights into customers' behaviours and patterns. Below is an image showing the role of various channels in online marketing.
Paid search campaigns are very influential in driving sales. When people search for a product they have good idea of what they want to buy. One example would be a consumer looking for t-shirts or cereals but who haven't yet finalised the brand or the specific product.
What this means to businesses is that their paid search campaigns should contain highly targeted keywords, ad copy and landing pages. These should be customised to provide a smooth shopping experience for customers. Ad copy should include offers, a clear call to action and keywords that target action words.
This approach does have some limitations however. For instance the entire purchase funnel cannot be ignored. It cannot be assumed that most customers start their online journey at the point of decision making. For a customer to purchase, it is important for them to become aware of your brand/product, and develop trust and consideration before buying. If your website's engagement matrices are in place but they aren't leading to an acceptable conversion rate then further research is required. It may be you need to invest in building awareness and trust before running your campaign to drive conversions.
To get the most out of your paid search campaign for ecommerce/retail business, your keywords, ad copy and landing pages should be targeted to drive action, rather than build opinion or awareness.
Rick Tobin | Managing Director | Circus PPC Agency