CIRCUS PPC AT LANDMARK NORTHERN POWERHOUSE CONFERENCE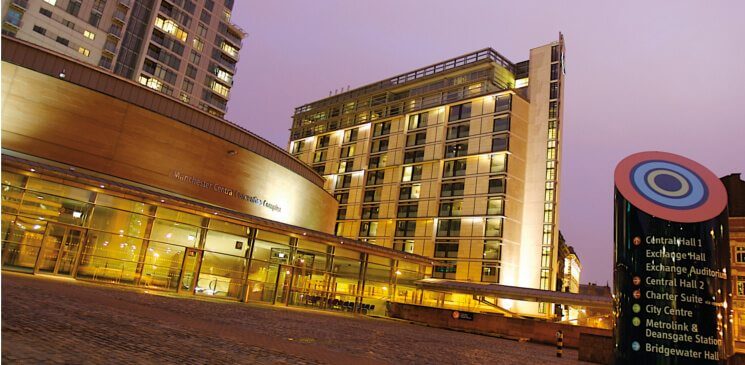 CIRCUS PPC ATTENDED THE FIRST UK NORTHERN POWERHOUSE INTERNATIONAL CONFERENCE & EXHIBITION, ON 25TH & 26TH FEB 2016. 
Held at Manchester Central, the conference, hailed by some as the most important commercial conference of the last 30 years, went some way to shaping how the northern cities might connect and collaborate to attract new investment and become an economic powerhouse in the global market. We met with industry heads and business leaders from all over the north as they came together to share ideas on how best to promote our region.
Circus had been selected to partner with UK Northern Powerhouse to promote and increase awareness of the event.
We ran an aggressive PPC campaign to drive awareness and sell tickets via NPH's partners Built Environment.
"Within 40 miles of here in Manchester, you have Leeds, Sheffield and Liverpool, Lancashire, Cheshire and Yorkshire – containing 10 million people – more than Tokyo, New York or London. That could be game changing." Lord O'Neill. Keynote Speaker
Council leaders from Leeds, Manchester, Liverpool, Sheffield and Newcastle are fully behind the initiative. They discussed how they would look to collaborate, rather than compete, to deliver industry for their individual city. With offices in Leeds, CIRCUS PPC will be watching on with interest to see how this comes together in the future.
It was clear that improving the transportation links between each city would be essential for this project to succeed. Trains are currently over-crowded, over-priced and unreliable, while traffic jams on the M62 between the East and West of the region are a daily occurrence. Commuting between Leeds and Manchester is regularly taking up to 2.5 hours, which is enough time to drive to London.  This was demonstrated by Tom Riordan's late entrance as he'd been stuck in traffic on the M62!
Other key points included the importance of:
Digital connectivity
Devolution of powers
Infrastructure investment
Planning review
Retaining talent in the North
Government investment
Every city involved: big and small
Of course, we particularly see the need to embrace new technology and new business, such as Digital Marketing and encourage these industries to invest within the region, but ultimately, it's about northern cities working as one, to attract and deliver what is best for the international market.
We had a great time at the conference, made some great new contacts and heard some truly inspirational stories of businesses within our region collaborating to deliver great results. We hope to continue working with the UK Northern Powerhouse as they campaign to encourage closer ties with northern business communities continues.
We're very excited to be part of The Northern Powerhouse and can't wait for the next conference in 2017 to see what progress has been made! 
Written by Simon Wells PPC Account Manager at Circus PPC Agency