Circus Invited To UK Launch Of YouTube Director

Circus PPC were one of the first agencies within the UK to be officially invited to the UK launch of YouTube Director. YouTube Director is an APP which will help you create, edit and produce video advertisements for your business. Our day consisted of sharing ideas with Google, testing out and giving feedback on the brand new YouTube Director App and visiting the rather swanky YouTube Space London.
Why Video?
Everybody knows that online video is growing, but have you seriously considered adding video to your marketing mix?
Did you know?
By the year 2020 over 90% of all internet traffic will be video streaming. That's right – 90%!
Why YouTube?
YouTube allows you to watch what you want to watch, when you want to watch it. It's the first truly on-demand video site.
Why do users watch video content?
Unlike traditional forms of video advertising, such as TV, users visit and interact with video for three main reasons. They come to YouTube for:
YouTube offers an unparalleled level of content that users view to be entertained. Whether it's the latest sporting highlights, music videos or funny clips of kittens, people from all over the world come to YouTube to be entertained.
Need to learn how to cook a great recipe? Want to brush up your gaming skills? YouTube contains a wealth of video aimed at teaching viewers how to refine skills in a desired area.
Users come to YouTube to be inspired. Art, Music and Film from all over the globe reaches users that would never have seen this only a few years ago.
It's because of these reasons that YouTube users are truly engaged with what they are viewing, and this makes it a perfect opportunity for these users to be engaged with your brand.
YouTube Director App
The YouTube Director App scheduled for UK iOS release in early October enables businesses to create, edit and produce video advertisements for FREE!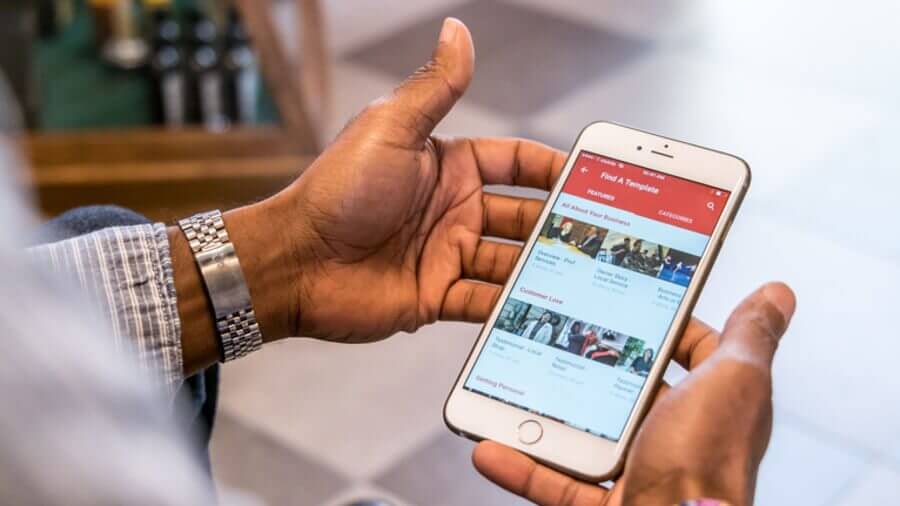 The App enables businesses – who historically have felt that video production was either too expensive or outside of their skill set – create great video content in three simple steps:
Choose a template
Download the app on your iPhone or Android device and select from ready-to-go templates that'll help you introduce your business, and show potential customers what you have to offer.
Shoot and edit
Just point your phone and shoot — the app will guide you what to do step-by-step. Easily add text, animations and music to create a polished video ad that looks great!
Start advertising
Upload your finished video to YouTube and start promoting your business to your customers. Circus PPC experts will be happy to help you with this final step.
We believe that there is great opportunity for your business to harnessing the power of video advertising and start getting ahead of your competition.
Want to work with a professional director?
With YouTube Director Onsite, a professional filmmaker will come to your business and shoot a video ad – for FREE – when you commit to spending as little as only £350 running video ads on YouTube.
This initiative has been a roaring success for YouTube within the US market and with the UK launch later this year, we expect high demand. Get in touch with Circus today and we'll start the ball rolling and apply for your registration on this scheme.
Already have over 10,000 channel subscribers?
Circus also visited YouTube Space London, the second largest YouTube space in the world behind Los Angeles.
Here, owners of YouTube channels with over 10,000 subscribers can use the professional studios and production equipment free of charge to create, edit and upload more great content to their YouTube channels.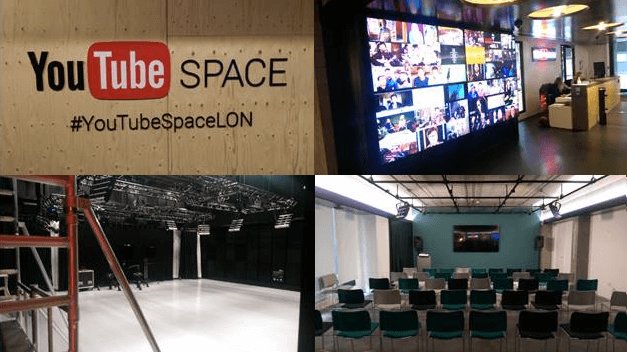 We're very excited about the opportunity that the YouTube Director App, YouTube Director Onsite and YouTube Space London have to offer potential advertisers during the coming months – there really has never been a better time to start investing in video and exploring this new, exciting market for your business!
Here at Circus, we think that video advertising should be a part of every advertiser's digital marketing strategy, and we hope that this article has given you some inspiration for interacting further with your customers via video advertising.
If you would like a helping hand with video ads or any other element of PPC advertising then please contact us for a free, no obligation PPC review and consultation with one of our Video PPC Experts.
Written by Simon Wells PPC Account Manager at Circus PPC Agency