Biggest PPC Changes in 2017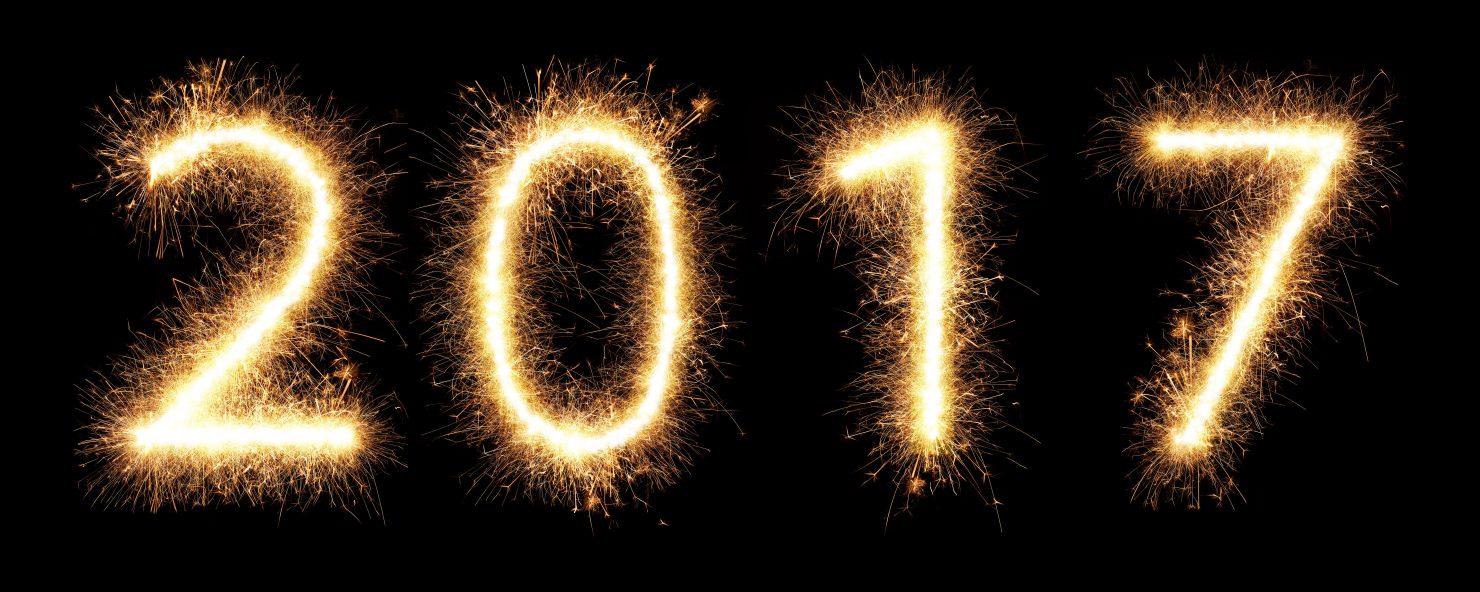 The PPC industry never stands still and as we head into 2018 it feels like a befitting time to take a moment to look back at how things have changed over the last year.
We've gained lots of new features and seen the end of others so here we highlight some of the most notable changes in PPC in 2017.
CONVERTED CLICKS REMOVED
Google finally sunset converted clicks and erased its presence from the AdWords Help Centre as if it never existed.
However, this does not mean that Google has decided to automatically count your duplicated form submissions or multiple checkouts by the same user.
You are able to choose whether multiple sales or form submissions by the same user should be counted every time or only once. This can be applied in the conversion settings page in AdWords.
ATTRIBUTION MODELS
Google made a massive push to kill off Last Click attribution last year.
Attributing the sale or enquiry to only the Last Click does not give you a complete insight into the full journey that led to that conversion. It doesn't give credit to the other keywords and ads that also contributed.
On that same note, neither does First Click so avoid using that one too.
Google recommends using Data Driven (if you have enough data), Position Based, or Time Decay attribution models.
EXACT MATCH NO LONGER EXACT
In the beginning, exact match keywords only matched an exact search term. Then, since 2010, exact keywords began to also match close variants, such as, plurals, misspellings and typos.
In March 2017, this was broadened even further to ignore word order and remove, change or add function words.
Example: The keyword [women's hats] could be triggered when someone searches for "hats for women"
Advertisers who put a lot of money through very specific, exact match keywords may find that some of that money will now be spent on unwanted, poorer performing search terms.
ENHANCED CPC 30% CAP REMOVED
Enhanced CPC bidding is not new to AdWords. Google introduced this in 2010 to help advertisers ease the burden of managing all the different bid adjustments available.
This feature allowed Google to dynamically adjust your bid for each search up to an additional 30% or even reduce it down to zero depending on the chances of converting.
Example: If you have a keyword with a bid of £1.00 then Google may change this bid for a particular search up to £1.30, if it is deemed likely to convert.
In 2017, this +30% cap was removed so Google can now increase the bid as high as they deem necessary if the chance of conversion is very likely.
OVER-DELIVERY 20% TO 100%
Previously, setting a campaign budget at £100 per day meant that AdWords could over-deliver by 20% and actually spend up to £120, if they expect impressions to be high during that day.
AdWords would then try to balance this out by underspending on other days where impressions are expected to be lower. By the end of your billing month, the total spent will not be more than the average of £100 per day.
Over-delivery has now been increased from 20% to 100% which means that a campaign daily budget of £100 could spend up to £200 on any given day. Again, AdWords will try to even this out across the billing month.
However, there are some scenarios (which we have written about previously) where this can cause a problem, especially if AdWords spends most of your budget on days that are high impressions but low conversions.
HISTORICAL QUALITY SCORE
Google has now provided us with a view of historical Quality Score which we can segment by time.
Being able to see these changes in historical Quality Score is helpful in several ways:
1) Ad Copy Testing
We can check to see whether our ad copy changes had a positive or negative impact on Quality Score.
2) Shed light on why stats may have suddenly changed
Sometimes a keyword's performance appears to be very volatile. Cross referencing this against historical changes in Quality Score may show a correlation that could explain it, so you no longer have to guess whether it is because of a change in the market or an effect from competitors.
3) It is a signal to highlight where you want to focus your efforts
If a usually good converting keyword suddenly decreases in Quality Score and stats decline, you know you need to make changes here to try and restore the good Quality Score and performance.
GOOGLE SHOPPING
In late June, Google was fined €2.4 billion for favouring its own shopping search results over other price-comparison sites.
This had a huge impact within Google as Search and Shopping had to be separated immediately to operate as completely independent entities. This caused massive disruption and very sudden internal restructuring, with teams being split apart and people relocating offices at a moment's notice.
The effect on users is that they will start to see more ads appearing from other price comparison sites and not just by Google, such as:
Kelkoo
Pricerunner
PriceGrabber
Shopzilla
Twenga
ADWORDS NEXT – NEW INTERFACE
Google launched their new AdWords interface and has been phasing it in last year.
This is Google's mobile-first design with the aim of unifying the AdWords experience across all devices. Not only is it less cluttered but it also uses data visualisation to help the way we view reports.
If you've ever tried to use the old AdWords interface on a mobile device then you will welcome this change with open arms.
Advertisers still have the option to revert back to the previous interface and in some cases it is necessary. Some features are only available in the old interface and others are only available in the new interface.
I expect that once Google finish transferring all of the features across to the new interface, the old one will begin to disappear.
If you would like expert PPC management to help you navigate through all of these changes and upcoming changes then please get in touch so that we can help you plan for the year ahead.
Written by William Cheng Operations Director at Circus PPC Agency