Ok, Google: Should I Plan for Voice Search in my PPC Strategy?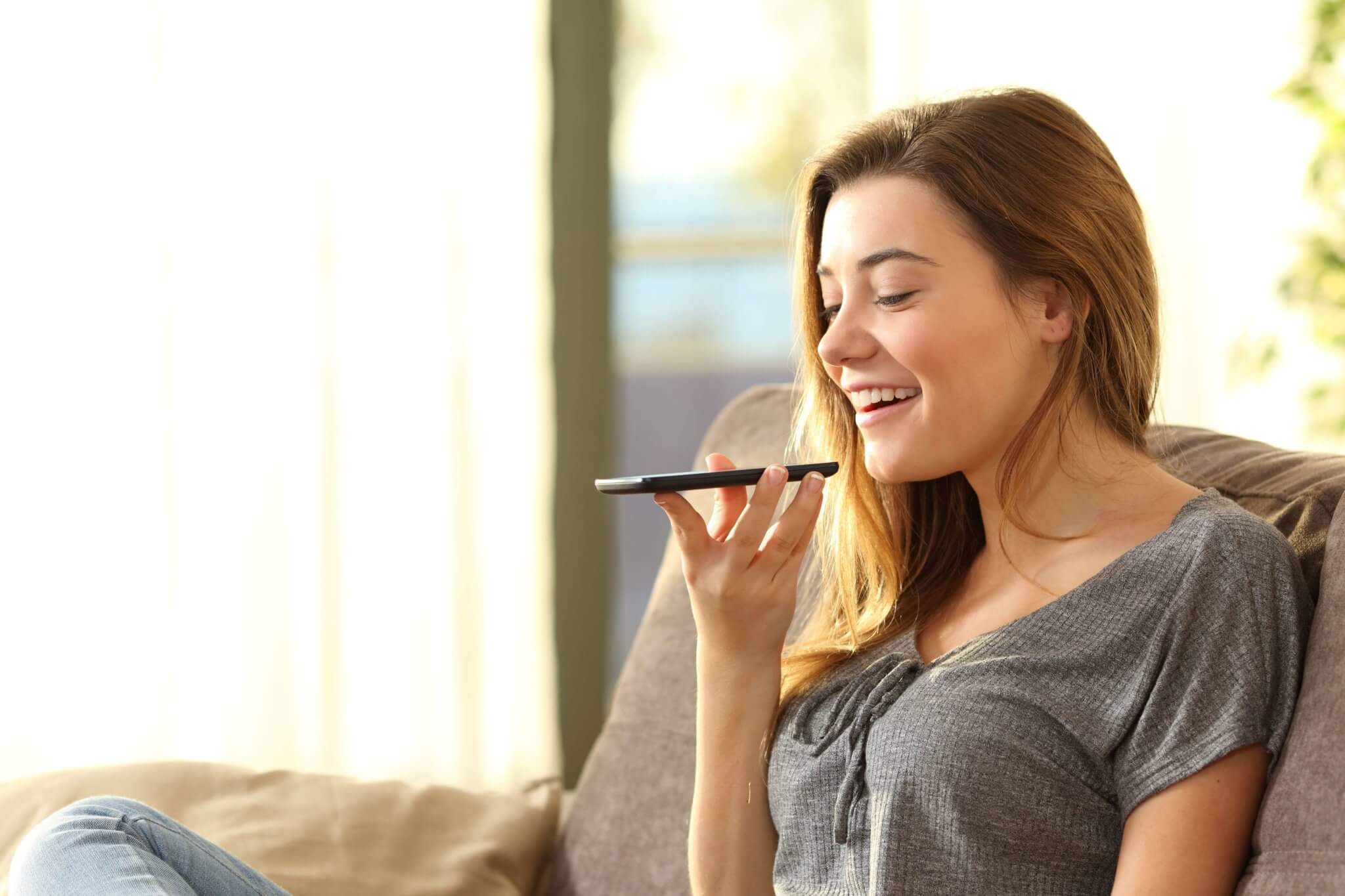 Last year we wrote a blog about how to incorporate Voice Search into your PPC Strategy. We identified the need to include long-tail keywords in your account as research suggests voice searches tend to be lengthier – partly because we often adopt a conversational approach to our spoken searches whereas typed queries are more direct, often comprising of a few key words.
In this blog I want to investigate whether the number of words in a search term increased from quarter to quarter in 2017, or if the Voice Search epoch is still to come.
So, what is Voice Search?
Voice Search allows you to speak to an electronic device in order to perform various functions, such as calling a contact in your phone or seeking information from a search engine. Many of the leading technology giants (Amazon, Apple, Google, and Microsoft) are investing heavily in virtual assistants and home technology hubs which are designed to be controlled via voice, rather than text input.
Voice Search is often cited as a growing market which was certainly reflected in the types of products shoppers chose to purchase over the most recent Black Friday shopping period. Amazon stated that its Echo Dot and Amazon Fire TV Stick with Alexa Voice Remote were the best-selling products from any manufacturer in any category on their site during this sales holiday. Google recently reported that 72% of people that own a voice-activated speaker say that their devices are often used as part of their daily routines and 41% of voice-activated speaker owners say that it feels like talking to a friend or another person.
With this in mind, I have pulled data from three accounts to look for evidence to see if the number of searches being conducted by voice is on the rise.
Data
On average, search terms are typically 2-3 words long for a typed query so for this study I decided to look at search terms greater than 5 words in length, to see if Voice Search technology led to lengthier searches. Below I have analysed data from three accounts to see what percentage of search impressions fall into the 5+ words category: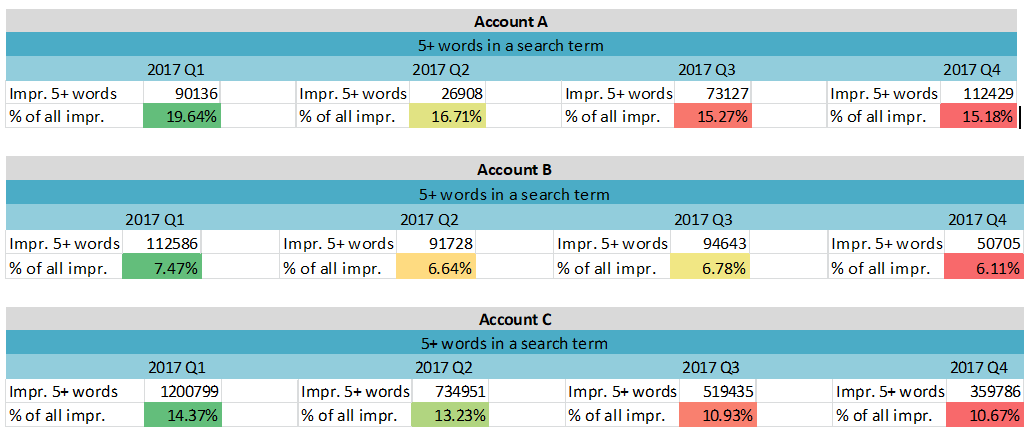 As you can see, the overall trend is that 5+ word searches actually decreased quarter on quarter in 2017. Across the board Q1 displayed the highest percentage of 5+ searches and Q4 the lowest, which is contrary to our expectations as we anticipated that the rise in the number of people owning Voice Search enabled devices, would correlate with longer search queries.
However, this data does not necessarily indicate that voice searches are decreasing. It is possible that within the percentage of all impressions in Q4 a larger number of searches could have been spoken when compared with Q1, even if overall the number of impressions from 5+ word searches fell. This data also doesn't account for shorter searches that could have been performed by voice, for example "Who are Circus PPC?" To get a more complete picture it would be useful to perform this analysis on all our accounts to see if they reflect or contradict the above data.
Whilst my findings here do not suggest Voice Search has had a significant impact on our PPC accounts just yet it is certainly a development we need to keep an eye on so that we can adjust our digital strategies accordingly. Because who knows, 2018 might be known as the Year of Voice Search!
If you would like help planning for Voice Search in your account, or any other aspect of PPC activity, then please get in touch with us for a free, no obligation PPC review and consultation with one of our PPC specialists.
Written by Megan Wilson-Taylor, PPC Assistant at Circus PPC Agency