Google Marketing Live 2022: The Recap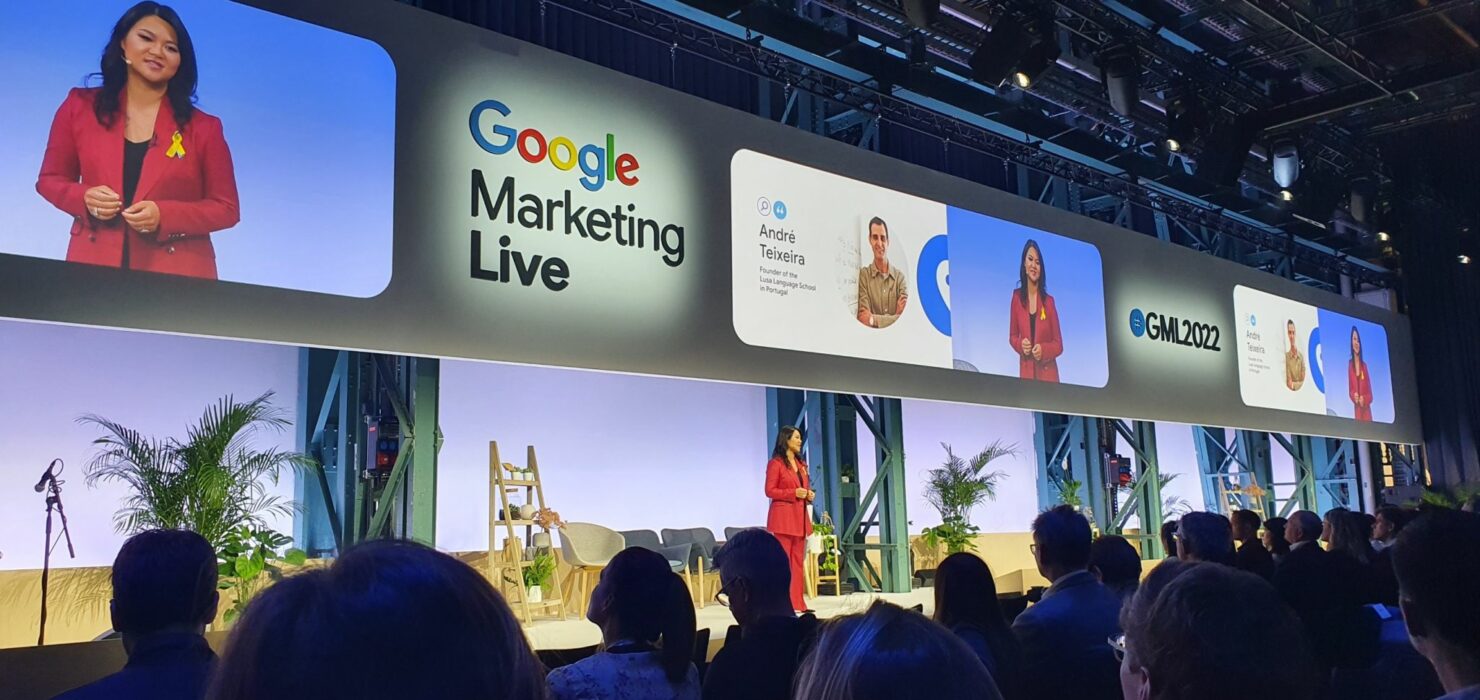 Circus' Commercial Director, Ahmed Chopdat, recently attended Google Marketing Live in Zurich, where leaders and experts from Google, as well as PPC agency experts from around the world, gathered to share information and knowledge about the upcoming changes to Google and the industry landscape as a whole.
Now, Ahmed is here to share what he learnt, and the takeaways that PPC agency experts should be focusing on across their day-to-day activity.
Prior to the Google Marketing Live conference in Zurich, we were provided training and insights across both privacy and Performance Max, exclusively by our fantastic Google Account Manager. In addition to the information and learnings from this training, it was apparent at GML2022, that both of these things should be a focus point moving forward.
Privacy
It's no secret that privacy is becoming more and more important when it comes to individual preferences and data management. Privacy rules are set to change very soon, with Google having already switched to the use of first-party data only, as well as many platforms already not tracking users.
In order to best help bridge this gap, enhanced conversions are essential, and will also enable Smart Campaigns to work efficiently and successfully. Enhanced tracking, on the other hand, only currently works with Google Ads – with plans for GA4 to be rolled out soon, but currently without a confirmed date.
So, what can be done to begin fighting against changes to privacy rules, and working with them to best enhance our clients' campaigns and performance?
Ensure that accounts with Google Ads tracking allow Enhanced Conversions;
Move tracking from Analytics, to Google Ads, and allow Enhanced Conversions to begin tracking real data to show the value of what we're doing;
Move over to GA4 when it's available for our accounts;
Implement the above in order to best set ourselves and our clients up for success when it comes to Performance Max.
Performance Max
Now that Google have announced auto-upgrades across accounts, it's important for advertisers to prepare their account for this changeover, and preferably, make the switch themselves. Testing will be paramount, and doing so before the auto-upgrade deadline in August/September will help us to better understand this new type of campaign and how it can work for clients.
One reported positive of Performance Max so far is 'zombie' or 'zero impression' campaigns, which work by taking products that aren't getting any impressions, and utilising this campaign to open them up in order to give the account a history of product impressions, sales, and allowing them to work within original campaigns again. This can then be repeated for other products that aren't seeing impressions.
Another tactic to best make use of Performance Max campaigns is the grouping of products into smaller groups in order to add more tailored assets. For example, rather than having three products in one campaign, breaking them out into three campaigns allows to tailor imagery, pricing, materials, brand and more – something that could be particularly valuable for accounts with large product inventories.
What else?
Despite the focus of the conference being on privacy and Performance Max, there were a number of other key highlights that are important to note and keep in mind when approaching future campaigns and client accounts.
Automation
Understanding the power and influence that automation has when it comes to driving results is essential, and soon, advertisers will have access to experimental tools to A/B test and measure the incremental impact of Performance Max campaigns.
Video
Video Action Campaigns and App Campaigns are set to automatically scale to YouTube Shorts, reaching people through short-form content.
Privacy-Centric Measurement
Soon, advertisers will be able to run Search and Conversion Lift tests directly in Google Ads and Display and Video 360.
Digital Business Transformation
It's time to adopt a 'test and learn' mindset focusing on incrementality, ensuring that you have the right skill sets both internally and with external partners to support these efforts.
Uncertainty
Renowned author and entrepreneur, Margaret Heffernan, urged businesses to prioritise agility in the face of challenges and unpredictability.
Final Takeaways
Since the Google Marketing Live event, Google have once again postponed the deadline for 'third-party cookie deprecation' (The Drum), now planning to phased out cookies in the second half of 2024. This means that despite the inevitability of a cookieless future for advertisers and brands alike, there's a little more time for those concerned to set themselves up in the best way possible to effectively combat such a drastic change to the way things currently operate.
When it comes to Performance Max, only time will tell of the potential improvements it will have on account performance, and the most important thing to remember, as always… test, test, test!
Other Resources
Ad Copy Testing – https://www.thinkwithgoogle.com/intl/en-gb/consumer-insights/consumer-journey/navigating-purchase-behavior-and-decision-making/
GML2022 – https://adsonair.withgoogle.com/events/google-marketing-live-2022