Festive PPC: is it different than 'regular' PPC?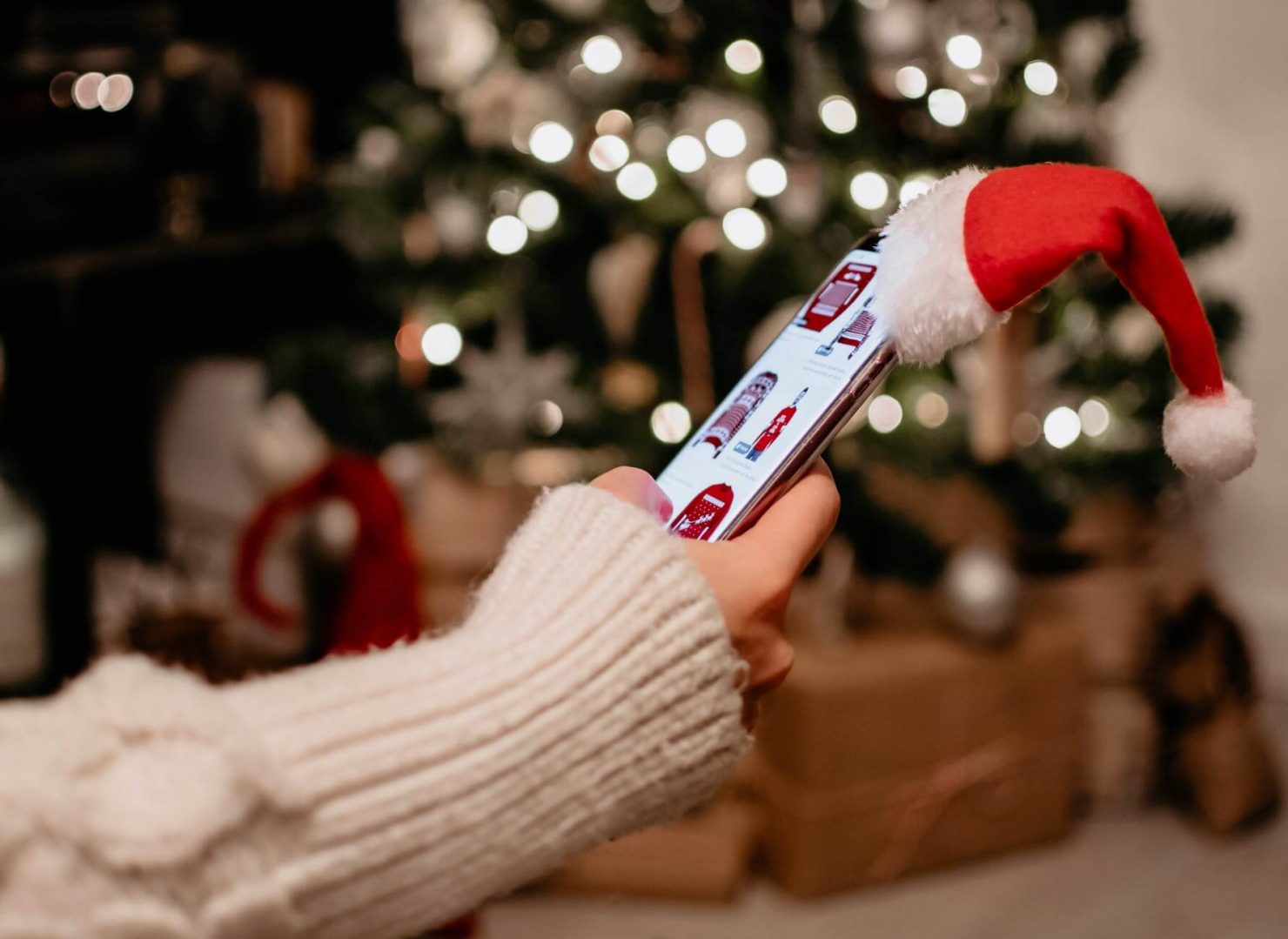 As PPC experts, we're fully aware of the peaks and troughs that can be experienced throughout the year – dependent on what's going on, such as holidays, and what type of product/service is being advertised. In the case of Christmas, it's important to look at festive ppc and how it might differ from 'regular' ppc!
Often, Christmas sees a huge uplift and improvement in account performance, due to higher shopper intent and willingness/preparedness to spend. However, this doesn't mean that PPC experts should be sitting back and just observing how their accounts might change, but rather, implementing best practices that can help to enhance performance during these periods.
In the spirit of Christmas and festive PPC, we've put together our '12 days of Pay-Per-Clickmas' to help you to make informed decisions around your campaigns and how they run:
Beware of budget caps
We're not sure there's anything that could kill the festive spirit of PPC campaigns more than restrictive budget caps!
Prior to the Christmas period, ensure you're aware of any budget restrictions and plan with these in mind. If a budget does look set to run out, create an ad rule that notifies you so you can sort as quickly as possible.
Specify your keywords
Keywords are important for PPC year-round, however, at Christmas, shopper intent changes and therefore some keywords become more, or temporarily popular. Christmas-themed keywords with high search intent around the Christmas period can be used within your campaigns to better position them and increase the chance of click-throughs during the festive season.
Back up your payment card
Ensuring that you have backup payment method on your ads account will ensure that you're not surprised with scheduled ads not going ahead due to budgets running low or payment cards defaulting.
This will give you the peace of mind that your campaigns can run seamlessly over the Christmas period.
Make use of historical data
Previous data patterns can be a huge indicator of what your account performance could look like during similar time periods during the year. Assessing historical data and recognising the patterns and trends that appeared throughout the year and during seasonal events, can help you to better understand how your accounts work, and how to successfully improve them.
Know your audience
Understanding your audience, and how they shop, will help you to best optimise your ads and ensure that they are set up for success – no matter how your target audience decide to shop. For example, popularity in mobile shopping has skyrocketed, so ensuring that your website is optimised to suit a range of devices is essential to reach your intended audience and drive sales during the festive period.
Ensure your client has considered stock levels
It's extremely important, when it comes to online shopping, to ensure that your client remains on top of stock levels, and informs you when something does go out of stock so that you can update your ads.
Despite it being an indication that your ads are working, having too many orders, and too little stock, could be a recipe for a Christmas disaster!
Create seasonal landing pages
PPC landing pages can work well when tweaked to align with particular events – such as Black Friday, or in this case, Christmas. Just like ads, ad copy and keywords are changed or updated to fit in with the season, it's important that your landing pages reflect this, to remain consistent and meet the expectations of customers clicking onto your ads.
Automate your ad rules
Automation is becoming more and more of a must-have for PPC experts, especially during busy seasons that might mean that you are dealing with more than one account looking to do something a little different with their ads during the festive season.
One of biggest benefits is how much time it can save, with the potential for time spent setting up and managing campaigns to be reduced, whilst continuing to improve results and meet objectives.
Be wary of delivery times
Businesses, over the festive period, need to be aware of how delivery times could affect their customers, and PPC experts, need to know how to focus and when to focus budget to ensure that it's best used to enhance your Christmas campaigns.
Usually, businesses have a 'cut-off point' for delivery, advising customers to order by a certain date in order to receive their orders before Christmas. Being aware of this way in advance can help you to plan for budget allocation prior to Christmas, and give you a head start on making sure that your Christmas campaigns are successful.
Create Christmas ad copy
Promoting your products in a way that stands out from competition can be difficult at the best of times, never mind during a period of higher shopper intent. Including chosen festive keywords within ad copy can help to position shopping and search ads in the intended way, and drive more click-throughs during the festive season.
Use a countdown
There's already a pretty high sense of urgency when it comes to shopping throughout the festive period – we've all experienced the mad Friday rush and last-minute Christmas Eve gift shopping. However, using a little booster in your ad copy is a great way to remind people of said urgency, and even promote Christmas sales to drive more leads.
Target high intent phrases
This is a rule that doesn't just work for Christmas, but year-round, but nailing down your strategy and making sure you have high intent phrases covered in your campaigns could make a lot of difference when it comes to your Christmas campaigns.
As an example, high intent keywords can be related to shopping, location, or both. Think words such as 'buy,' 'get,' 'nearby,' or 'local.' For example, during the Christmas period, a high intent phrase during the festive season might be, 'visit santa near me.'
There you have it! Our 12 days, or festive tips, of 'Pay-Per-Clickmas.' Feeling festive yet?
Most of all, we want to wish you all a very merry Christmas, and a happy new year – see you in 2022!