EXPANDED TEXT ADS – BETA TESTING ACTUAL RESULTS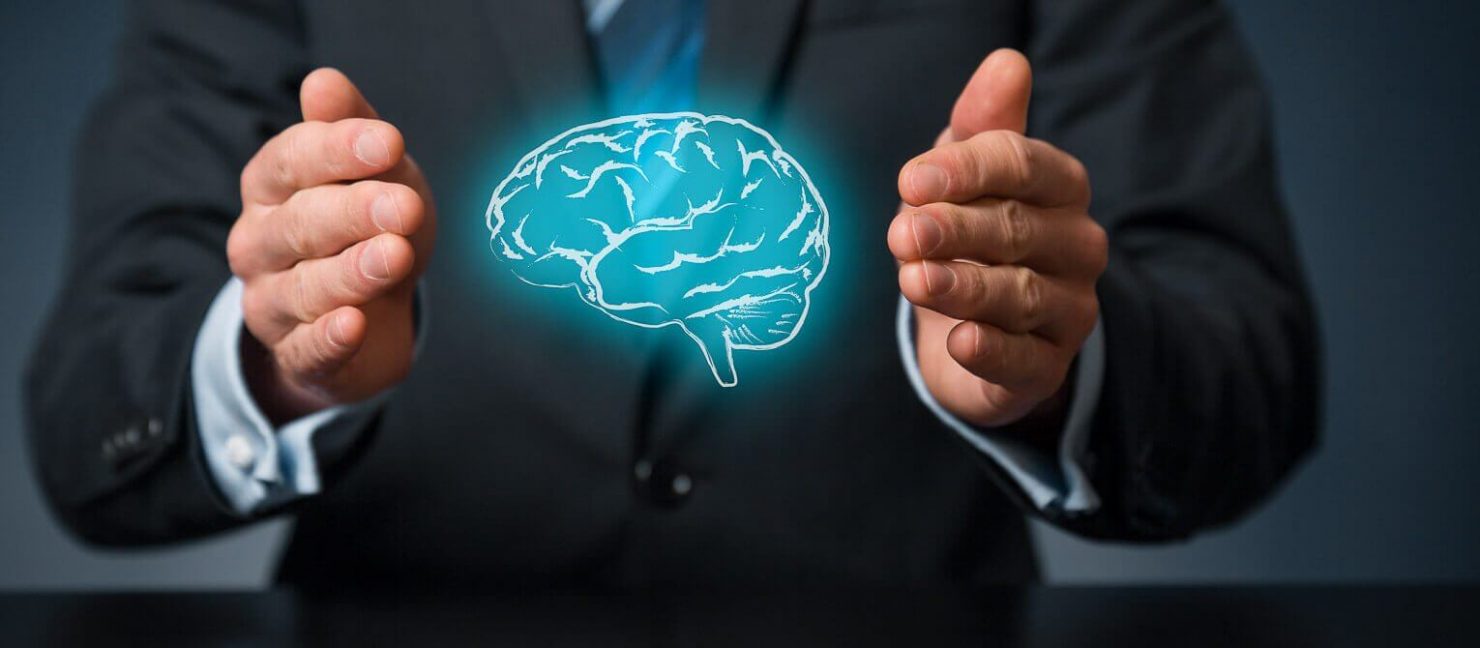 At the end of May 2016, Google announced that a new change was coming that would see Text Ads increase to more characters and double headlines, giving us massively more impact on desktop and mobile devices.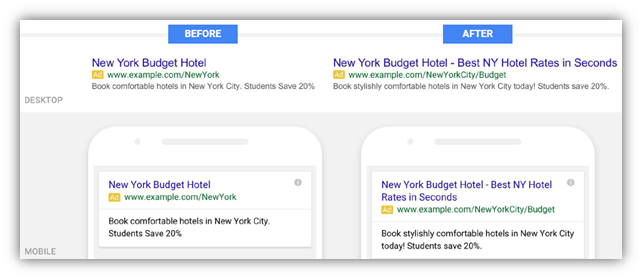 No date has been set for full release yet but we have been involved in the beta testing since April so wanted to share with you some of the actual results we've had so far.
WHAT ARE EXPANDED TEXT ADS?
Traditional Text Ads have a format of:
25 characters for the Headline
35 characters for Description line 1
35 characters for Description line 2
35 characters for Display URL
Expanded Text Ads give us:
30 characters for Headline 1
30 characters for Headline 2
80 characters for Description line
Display URL is automatically extracted from the Final URL – (still bugs with this, see below)
15 characters for each of the 2 Display URL paths
Here is a live example of one of our Expanded Text Ads and, along with our Ad Extensions, makes the ad look huge!

NOT 100% READY YET
As it is still in beta there will still be some glitches. One we found was that if your domain is in the format of www.example.uk.com then Expanded Text Ads will incorrectly show your domain as www.uk.com as it believes "example" is a subdomain. This then causes a mismatch error between the Display URL and Final URL. Google assures us that they are looking into this and there will be a fix before the full release.
ACTUAL STATS
Here is a sample of comparable stats from our beta testing so far: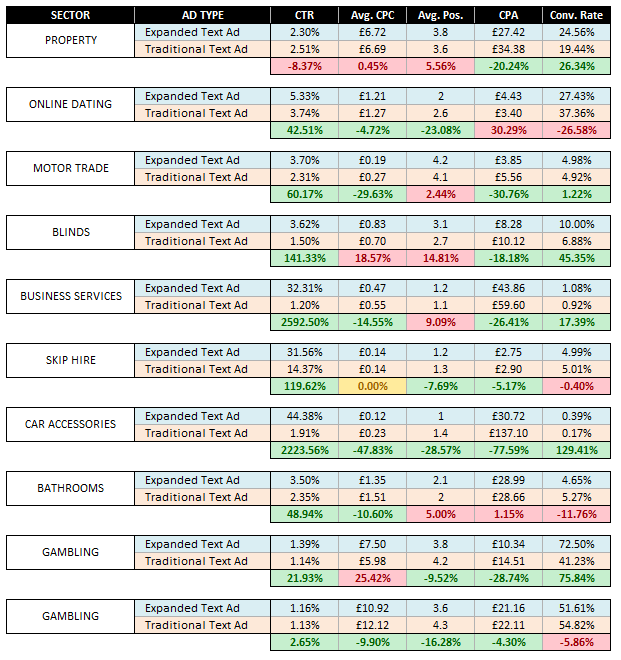 ANALYSIS
As you can see there is uplift in CTR across all but one of the accounts and some differences are staggering with over 2000% increase!
For the one that did not have better CTR, it still saw a much improved Conversion Rate and CPA (Cost-Per-Acquisition).
Only 2 of the accounts did not achieve a better CPA, however, the value differences were only very small when comparing against the gains seen in the other accounts.
Some accounts saw a drop in Conversion Rate but a still managed to achieve a lower CPA due to lower Average CPC.
CONCLUSION
The signs are all very promising so far. In general, the majority of the accounts have improved stats and especially the key metrics. The other accounts may just need the ads tweaking and with further bid optimisation we would expect them to also improve in time.
Of course, at the moment, the advantage is that the Expanded Text Ads have more real estate on the SERPs than the current traditional Text Ads. Once this is out of beta and rolled out across all accounts, the benefits will be diluted as everybody will be back on a level playing field.
If you want to be at the front of the queue for new Google betas and work with a Google Award-winning Agency then please get in touch.
Written by William Cheng PPC Director at Circus PPC Agency