COVID-19 insights and resources for advertisers from Bing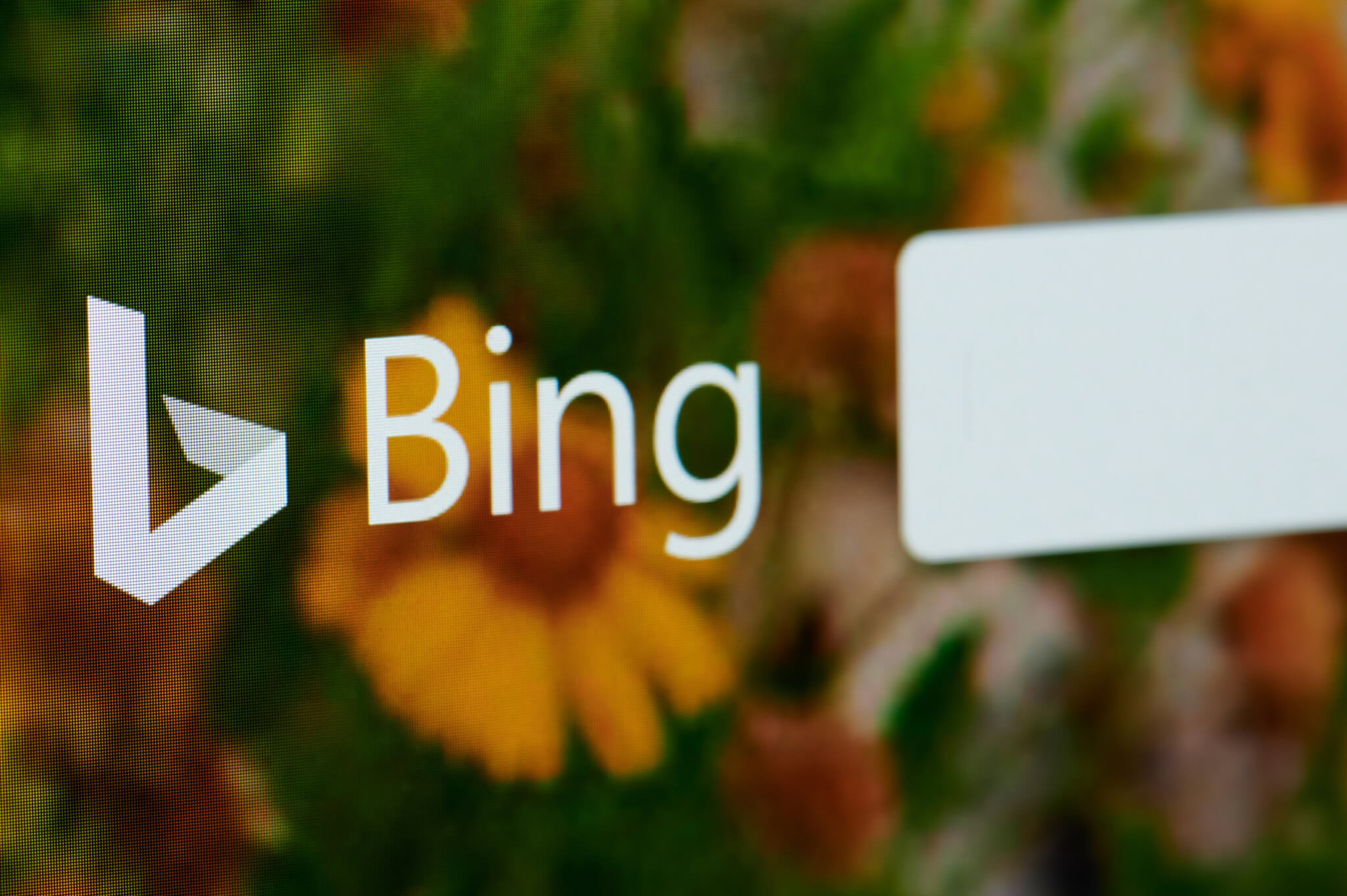 With all the updates we have recently seen from many different data sources on how the markets are changing, this resource from Bing is a hidden gem. Whilst it isn't the first place people normally go to look for insights, this data is fairly detailed and is available by industry and specific to the locations. https://about.ads.microsoft.com/en-gb/insights/covid19-insights-for-advertisers
With some great information available like the below as an example showing the impact on garden and patio furniture in recent weeks.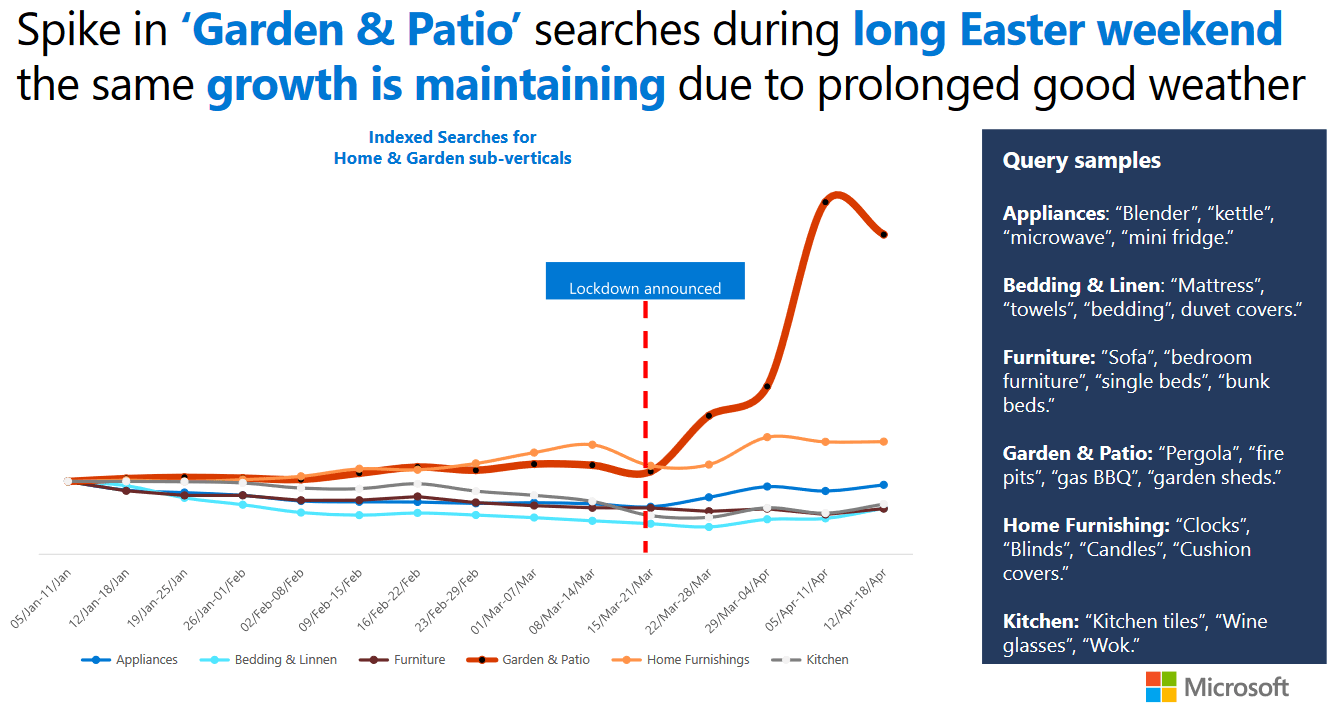 Or the below which shows, contrary to what people may think UK mortgage search actually picked up around the same time the European lockdown started.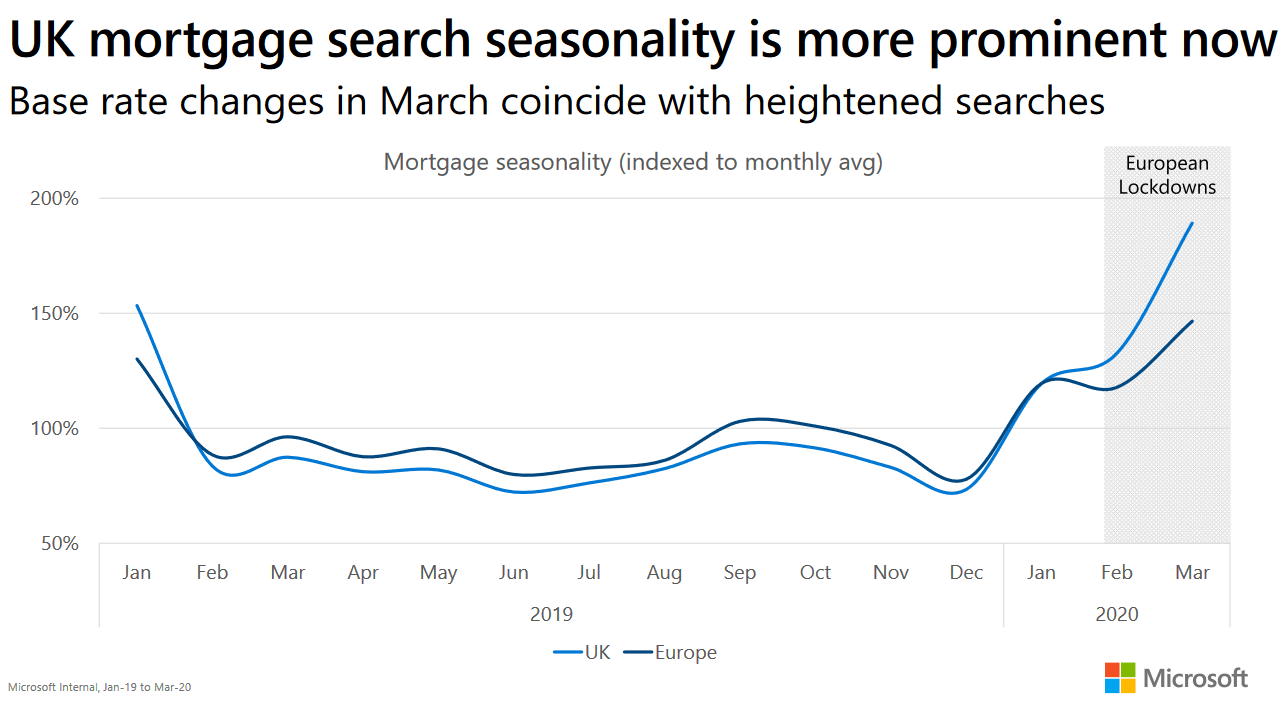 Whilst online retail has generally seen a positive impact some fashion brands have seen a more positive impact then others and the below chart explains why.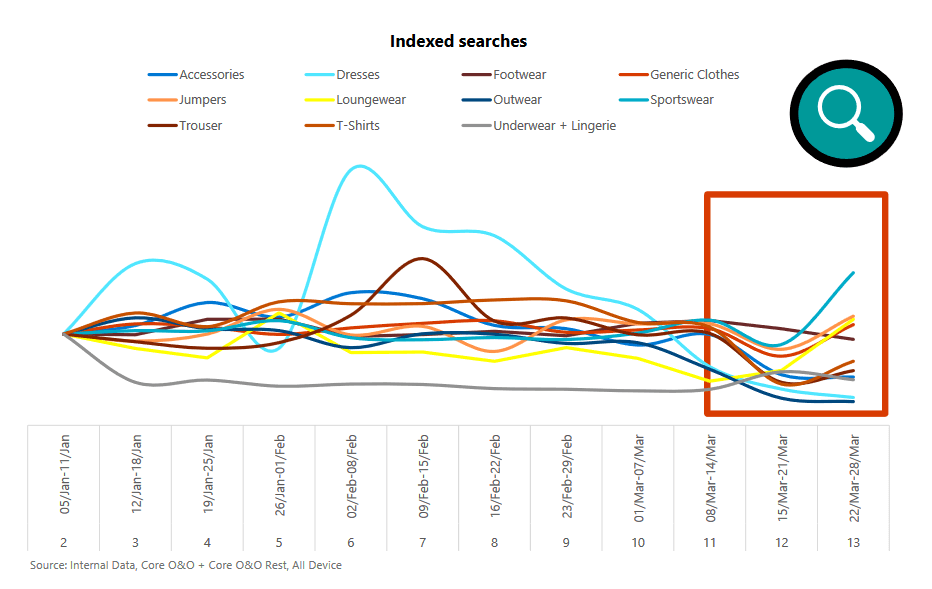 For anyone in the iGaming sector, this would be the perfect time to put more budget into your accounts and despite the usual summer dip, the year is highly likely to be different.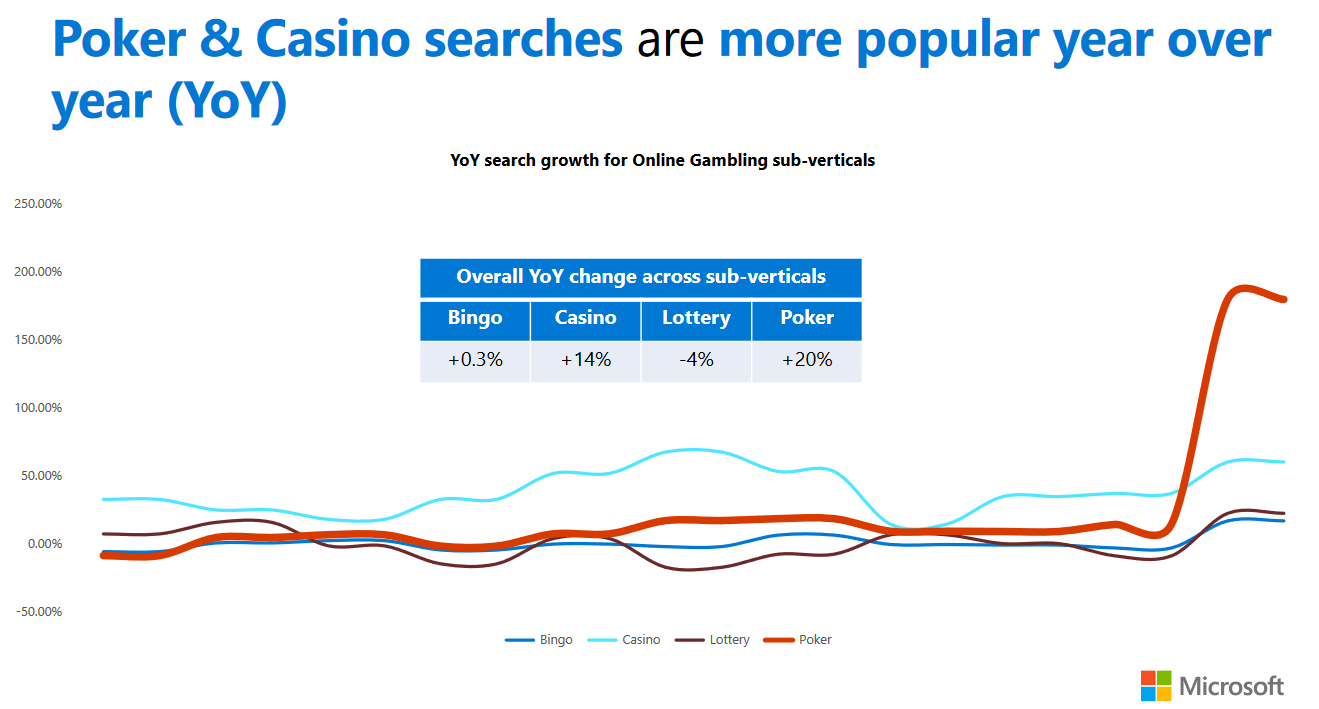 One of the documents to really keep an eye on is this one: https://advertiseonbing-blob.azureedge.net/blob/bingads/media/insight/co/may4/microsoft-advertising-insights-travel-marketplace-recovery-gauge-may4-update-global.pdf. Whilst it is US focussed initially it gives strong signals on how the other markets are doing and which ones look to be recovering.
All of this is very top line a generic data and as we know from our own clients, not every account follows the trend exactly. We have seen the majority of retail flourishing through this period however and expect this to continue for the next few months in the UK whilst restrictions are still slowly being lifted.
For a more detailed chat about how your specific market is doing in the realm of PPC please do get in touch.