Circus wins prestigious northern digital award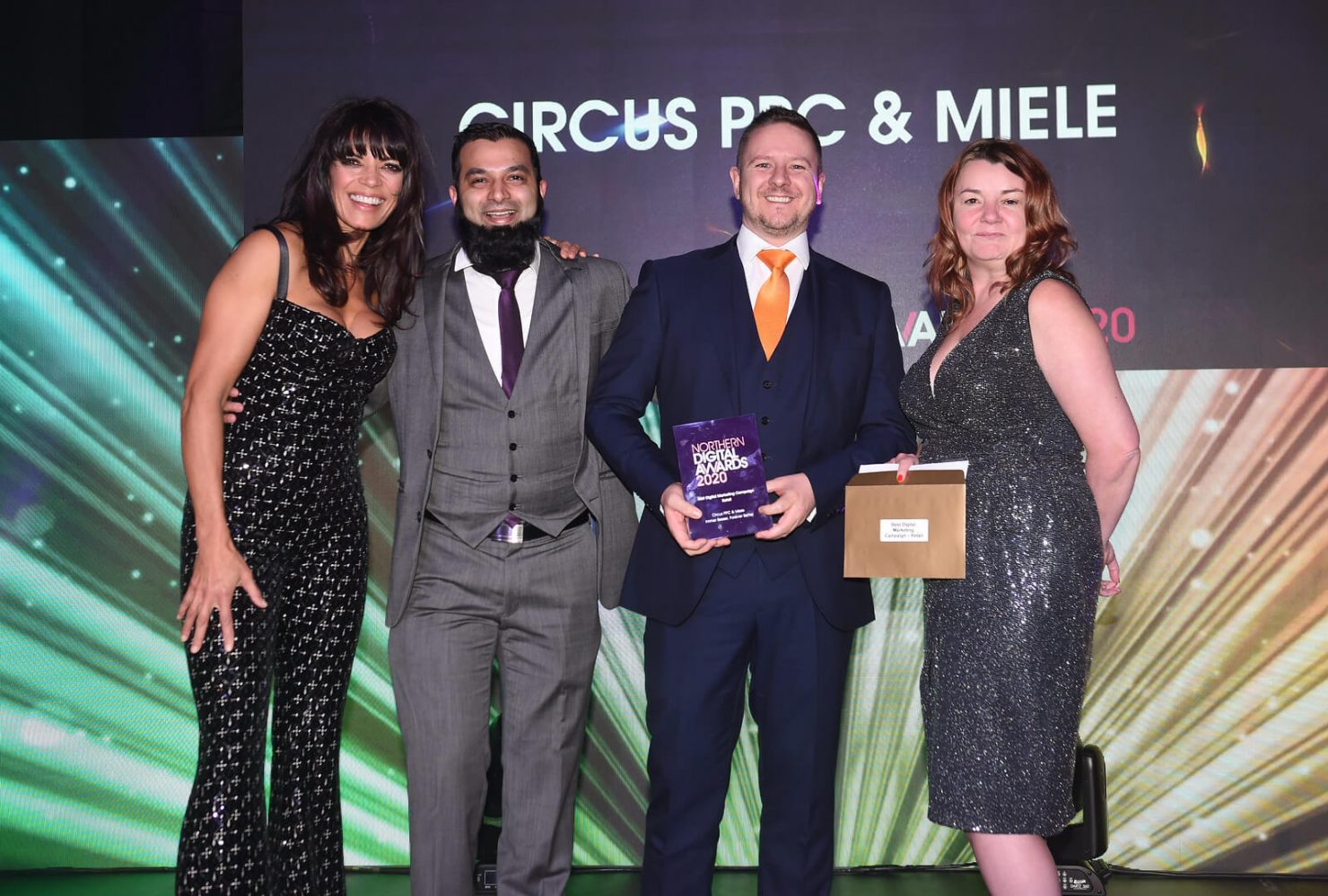 On a fantastic evening organised by "Don't Panic" Circus PPC wins "Best Digital Marketing Campaign – Retail" with their entry "Circus PPC & Miele – Immer Besser, Forever Better".
Following the fantastic year of growth, with 26 new clients and 5 new members of staff in 2019 and already a running start in 2020, it is indeed a very exciting time at Circus PPC.
Having already been praised by Google for being one the top agencies of the UK based on skill score and being commended for 2 awards at the Dadi Awards, winning this award has set the path for the year ahead.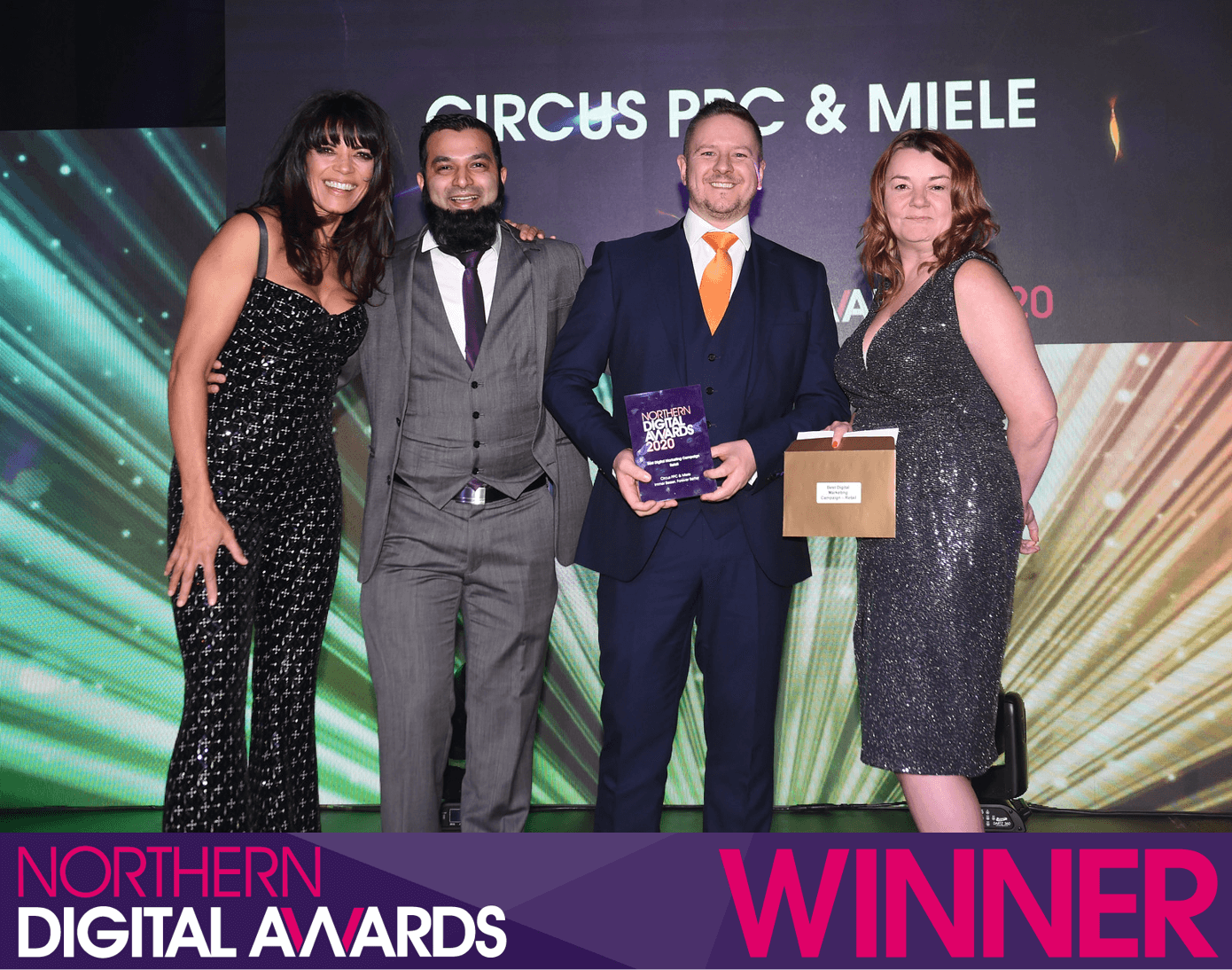 "We are very happy to have been awarded "Best Digital Marketing Campaign for Retail" last night at the Northern Digital Awards for our work on the Miele UK Google Ads account.
Our team of PPC experts managed to increase Miele's Revenue by 500% whilst increasing profitability an amazing 200%.
Using our innovative approach combined with consistent, experienced and real-world optimisation we continued to improve, test and grow the account.
Immensely proud of the team and overjoyed for the client"– Rick Tobin, MD Circus PPC
If you want Circus to apply it's award winning strategies to your account then do speak to us.