The PPC Experts Black Friday Checklist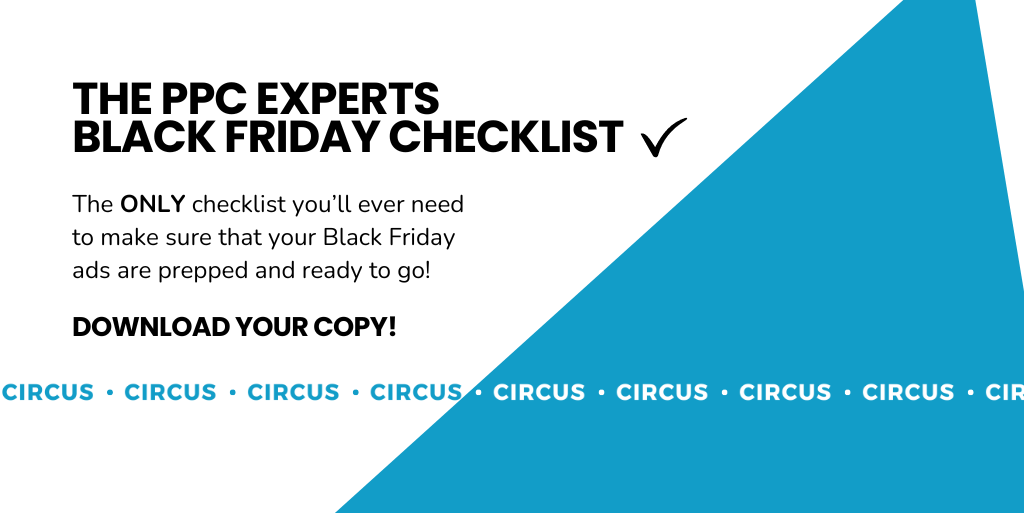 It's nearly that time again, and as we get closer and closer to the biggest shopping event of the year, we're sharing The PPC Experts Black Friday Checklist.
Get your copy of the full checklist here, or have a look at a few of our top selected tips below before downloading!
The ONLY Black Friday Checklist You'll Ever Need
Our PPC Experts approved checklist is exactly what you need to ensure that you're on top of this year's Black Friday ads, and we're giving you a glimpse of some of the top tips that we've shared in our checklist.
1. Conversion Tracking
Ensuring the conversions you expect and want to be live are working prior to Black Friday is a biggie. Ask yourself – is tracking up-to-date e.g. not using old analytics code? Are conversion actions using the right attribution model?
Fact: 75% of our PPC experts cited tracking as the PPC issue they'd most like to solve!
2. Ad Copy
Play it safe and get your ads uploaded in plenty of time so they can be reviewed, remembering to upload in a paused state and set rules for them to go live when required. This works the other way too – ensure that rules are set for ads to be switched off once the promotional period is over, and for your normal ads to be re-enabled.
For more, check out our PPC guide to ad copy here.
3. Theming
Big events such as Black Friday, Christmas, or Summer, are often associated with promotions by consumers, so theming your ads to suit these events could ensure that you're reaching the most relevant and vast audience for your products.
Headlines and descriptions can be made more specific to the event in question – but be sure to note down what they were previously, so that they can be changed back following the event.
4. Budget
If you're expecting a surge in sales during the Black Friday period, make sure that your budgets are set and in place. Closely monitor these budgets during the day in case they need to be increased further, or capped to ensure that you remain in budget.
5. Data
Top Tip: Use historical data to influence how you build campaigns and where to put budget to set your account up for success.
We all know historical data is an essential part of understanding what does and doesn't work within an account, and it's just as beneficial to look back on when it comes to seasonality and events. Ask yourself what has previously worked well, what were people researching, and what the data tells you about dips during the event e.g. between Black Friday and Saturday?
Click here for your own copy of The PPC Experts Black Friday Checklist!
In order to best set yourself and your accounts up for a successful seasonal period, now is the time to prepare, plan, and start putting the work in as early as possible. Our PPC Experts approved checklist is a great starting point, and provides all of the information you need to get going on your Black Friday planning!