Benefits of Outsourcing PPC from London To Leeds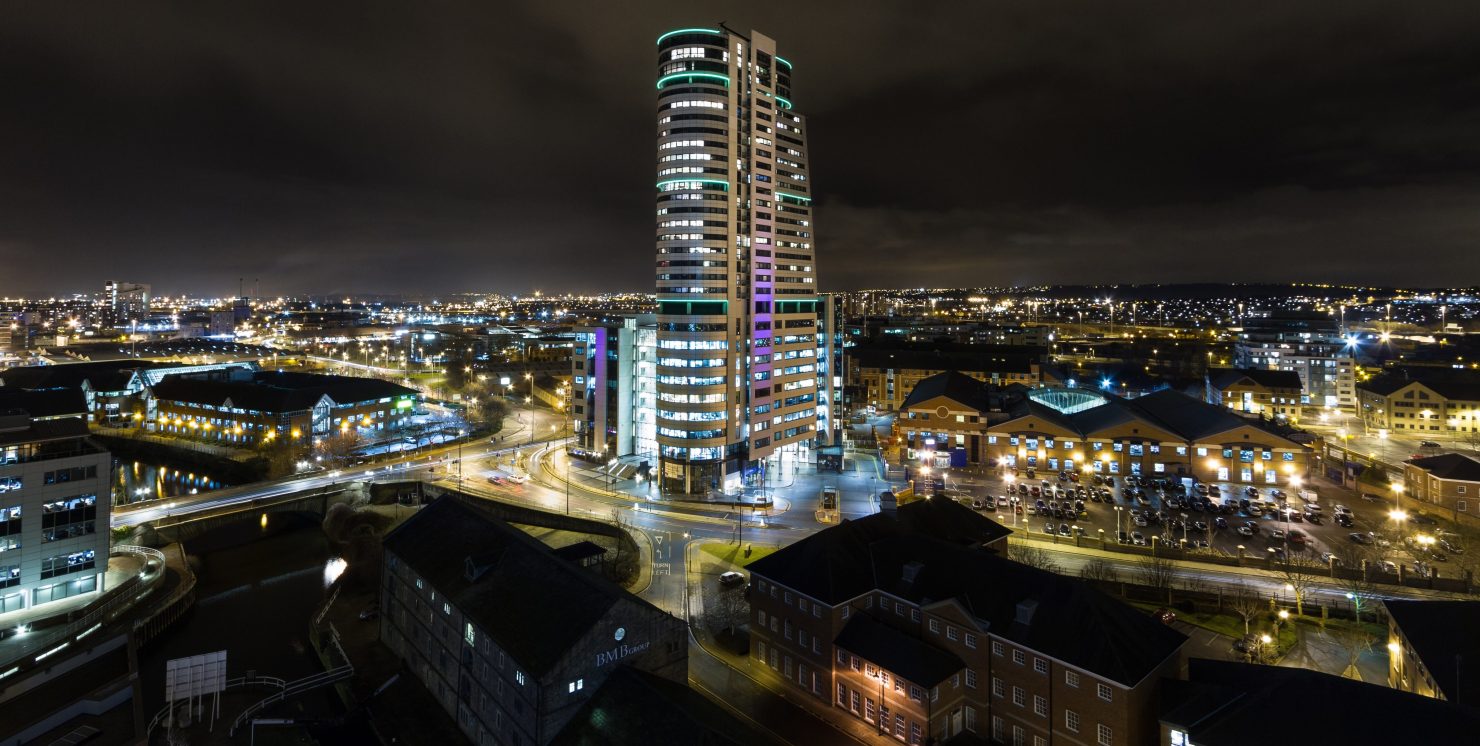 About half of our clients are based in London and are choosing to work with a PPC specialist agency in Leeds. Why are they not choosing to work with an agency in London?
Of course, there must be many London businesses working with London based agencies too but I'm curious to find out why some choose not to.
Let's look at some of the benefits to try and investigate why this might be happening.
PROXIMITY IS LESS OF A FACTOR
There was a time when proximity was key, and some might argue that it still matters, but this is becoming less significant in our current world of technology.
Long distance relationships can work. Communication is paramount but being physically closer does not always guarantee better communication.
Nowadays, companies have access to more tech-savvy ways of communicating, such as Skype and Google Hangouts where callers can see each other and even share screens.
Online group working tools, such as Basecamp and Slack, make collaboration much easier.
Saving shared documents on the cloud allows everybody on the project to easily find and access the latest versions. No more fishing around in emails to find that important spreadsheet that might now be outdated.
Selecting the right partner for your business is more important than just choosing the closest option.
GREAT TRANSPORT NETWORK
The opportunity to meet in person still needs to be available, especially at the beginning of the relationship when you are getting to know each other.
Leeds has two routes to reach London, the M1 motorway and the A1, both of which join onto the M25 motorway around London. It also has the M62 motorway running across it from East to West.
The train journey from Leeds to London Kings Cross is currently approx 2 hours 12 minutes. Plans for the 250mph HS2 line expect to cut this journey time to only 1 hour 22 minutes.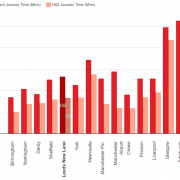 There is also Leeds & Bradford Airport, which we use to visit our clients in Southampton or when we attend exclusive Google events in Dublin, Berlin or even New York. Our Google and Bing reps can visit us from Dublin to Leeds in less than an hour's flight time.
COST SAVINGS
The costs of operating a business outside of London can be cheaper in many ways, meaning that any savings can be passed on to our clients. Two of the biggest outgoings in a business are usually office space and staff salaries.
Ernst & Young reported a 70% rise in London commercial property rents across 2010 and 2015 whilst research from Colliers International indicates that the average prime rent per square foot in London is currently £67.50 per week compared to £30.00 per week in Leeds.
It is well documented that the cost of living in London is higher than for other parts of the UK. On the 31st October 2016, the Living Wage for London increased to £9.75 per hour and £8.45 per hour for the rest of the UK. This leads to greater salary demands in London.
Numbeo currently reports that you would need £3550 per month to maintain the same standard of living that you can achieve with £2200 per month in Leeds. See here to compare the cost of living between London and Leeds.
Of course, management fees vary from agency to agency and are dependent on many other factors too but, if comparing like-for-like, a Leeds agency could offer equivalent PPC services as our London counterparts with lower office and salary costs, which could lead to cheaper management fees and better value for money.
TALENT IS ALREADY HERE
Leeds is excellent for graduate recruitment. The Leeds City Region Enterprise Partnership explains that we have the highest concentration of higher education institutions in the UK outside of London.
There are currently over 100,000 students in Leeds, with many deciding to stay in the area after graduating, providing no shortage of potential talent for businesses to pick from.
The University of Leeds recently ranked number 14 in the Guardian University League Tables and was also named University of the Year 2017 by The Times and The Sunday Times' Good University Guide.
Google chose to position their UK AdWords JumpStart Team in Leeds. Back in 2007, I was lucky enough to be involved in that pilot project led by Google, offering AdWords support to new advertisers. The project was incredibly successful and later rolled out across Europe, USA & Asia.
This department has since grown from 12 people in a small room to having hundreds of people being trained to be AdWords experts. As employees come and go, due to normal attrition, their knowledge disseminates and increases the standard of PPC across the region.
Leeds has a fantastic digital community and supportive business community who are passionate about sharing knowledge. Here are a few of the key events for the calendar:
Leeds was also the first location chosen to set up a Google Digital Garage in 2015. This was part of another Google initiative designed to deliver digital skills training face-to-face to 200,000 small businesses in the UK.
FINAL THOUGHTS
We are proud to be a Leeds based business and I hope that I have made an argument compelling enough for consideration.
The next time your PPC contract is up for renewal, don't rule us out. We will be happy to discuss your requirements and show you what we can do!
Written by William Cheng PPC Director at Circus PPC Agency