What Are The Benefits Of Working From Home?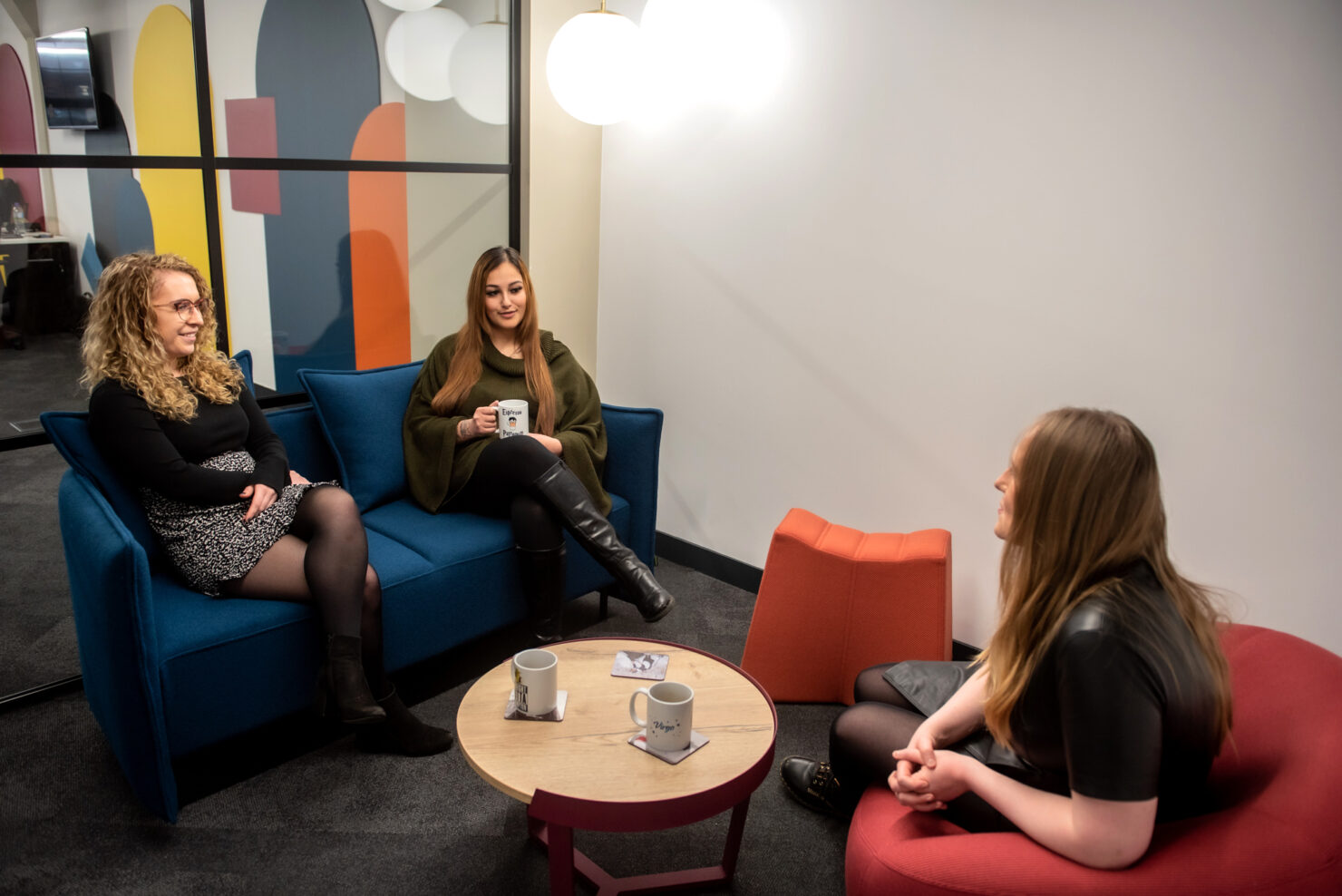 Since switching to a 'work from anywhere' policy a few years back, we've seen the benefits of working from home for both the team and the business, which include:
A better work/life balance;
Freedom to work where you feel comfortable;
The ability to fit work around personal responsibilities and priorities.
And the list goes on!
But don't take our word for it – read on to find out what PPC Executive, Ramneet, loves about remote work, and the how the benefits of working from home have impacted her life.
Hey Ramneet! So, first and foremost – walk us through a day in your life working remotely.
My very short commute to my home office means that I can afford a bit more of lie-in, which is always nice, so once I am logged on, I spend the morning catching up with emails and messages from clients and the rest of the team. I also spend a lot of my mornings writing reports and optimising accounts for clients.
Lunchtime usually comes around super quickly, and I use it as a opportunity to stretch my legs and get some sunshine before heading back for a home-cooked lunch, which is one of my favourite things about working from home. I even have a bit of time to practise the piano, which I'm teaching myself at the moment!
Before I head back into my home office I make myself a brew and jump into some client calls and meetings with the team, get a bit more work done, and wrap up for the day. I love how even though my days can be busy, I'm able to take the time I need to breakaway from the screen and do the things that give me energy and help me to be more productive.
Sounds great! Is there anything you don't like about the days you spend working remotely?
I spend the majority of my time working remotely as I live a little further away than a lot of my colleagues, so I do miss the office atmosphere at times. However, I love that the agency has a lot of communication channels and events in place to make sure that those not in the office still feel just as much a part of the team, such as monthly socials, weekly team meetings, and a lively office chat on Skype that makes me feel like I'm with everyone!
Why do you think it's important for agencies to adopt a hybrid working model?
The world has changed and working culture has become more flexible than ever before, so anyone that isn't offering some sort of flexibility is shutting themselves away from a huge talent pool of people who are looking to develop their career – but also maintain a healthy work/life balance with the flexibility they need to do so.
What are the biggest benefits of working from home for yourself?
Being able to work remotely doesn't just give you more freedom, but it also demonstrates how much your employer trusts you to perform effectively. Before working from home was as popular as it is today, I'd read about so many people experiencing a pushback on working anywhere but the office because employers didn't trust that they'd get the same amount of work done, or produce the same quality of work.
Now (whilst I hate to mention the p-word), following the pandemic and being forced into a situation where employers had no choice but to allow people to work from home, we know that efficiency and output doesn't have to be a problem just because we're working from a different location. So, the businesses that still aren't offering flexibility really have no excuse not to!
Last but not least, what are your top tips for those just starting to work remotely?
Create a space in your home, even if it's just a certain area of a room, that is for working and working only. It can be really hard to clock out of work mode if you don't have that clear change in environment or space, so it's important that you set those boundaries for yourself. Also, invest in a comfy chair and a good desk – it will make all the difference.